These MechE undergrads experienced the world, and earned credits toward their degrees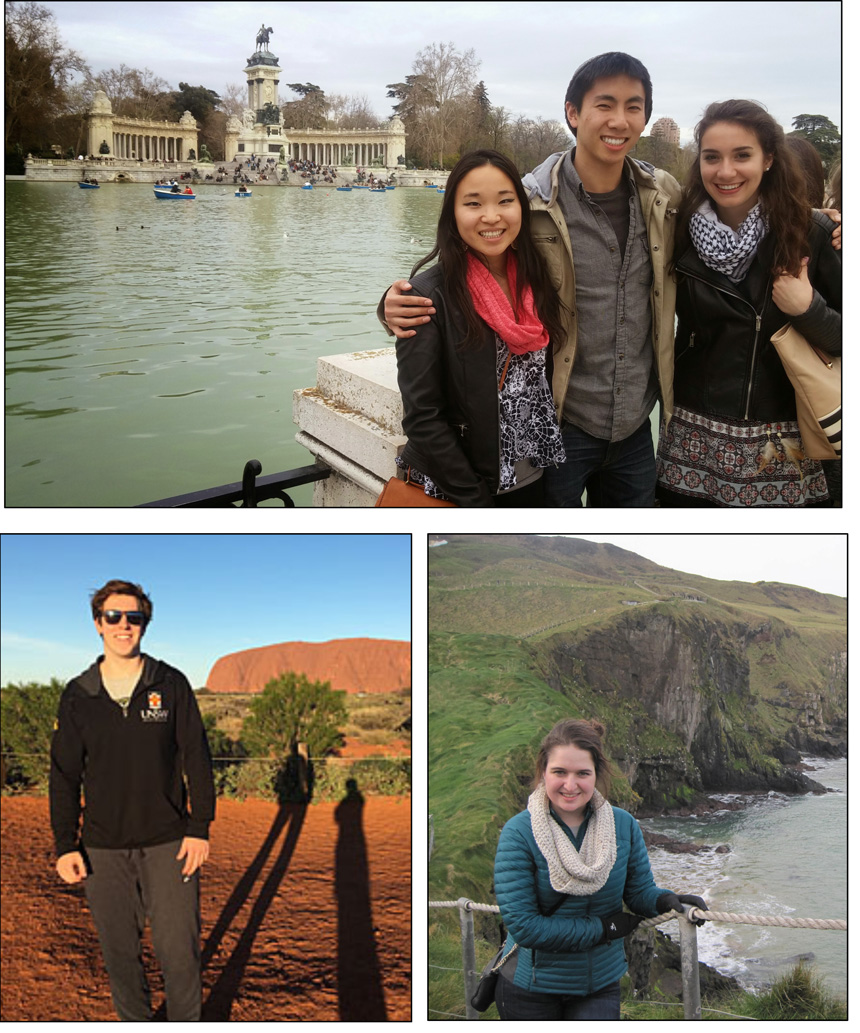 MechE students Grace Caza, at far right in top photo; Michael Kaplan; and Regan Wortley all benefited from studying abroad during their spring 2016 semester.
Grace Caza '17 was skeptical when she heard how study abroad can change a person's life.
Not anymore.
"After a full semester in Madrid," the mechanical engineering major says, "I do feel like my experiences have had an incredibly positive impact on my academic and professional goals."  (Read more about Caza's semester abroad here.)
Michael Kaplan '17 spent "the best 48 hours of my life" exploring rain forests, snorkeling in the Great Barrier Reef and skydiving in Cairns on spring break during his study abroad semester this past spring in Sydney, Australia.
"Nothing compares to actually traveling to a different country and meeting the locals there," he adds. (Read more here.)
"Study abroad is a truly unique experience that I would recommend to anyone in a heartbeat," says Regan Wortley '17, a mechanical engineering major who spent her spring 2016 semester at Dublin City University in Ireland.
"It is an eye-opening experience that throws you into situations that force you to be independent, organized, and outgoing.  And in this process, you learn a lot about yourself, the people around you and your environment." (Read more here.)  
And all three of these students were able to study abroad without falling behind on their coursework --  by taking preapproved courses overseas that count toward their degree requirements here.
Click here  to learn more about study abroad opportunities for mechanical engineering students.