News
May 21, 2018
Two University of Rochester chemical engineering faculty, Professors Shaw H. Chen and Mitchell Anthamatten have been awarded University Research Awards for a total of $136,000 to provide "seed" funding to develop optical materials for polarization control.
---
May 20, 2018
University of Rochester chemical engineering faculty member, Assistant Professor Marc D. Porosoff has been awarded a University Research Award for $60,000 to develop a novel technique for synthesizing nano-sized reverse water-gas shift (RWGS) catalysts.
---
May 10, 2018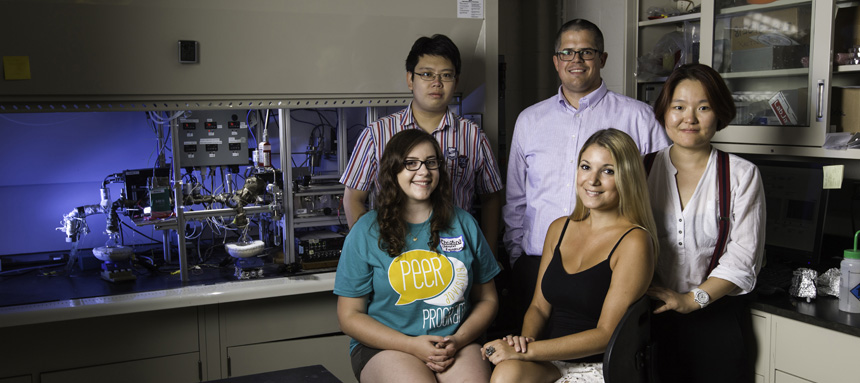 ---
April 30, 2018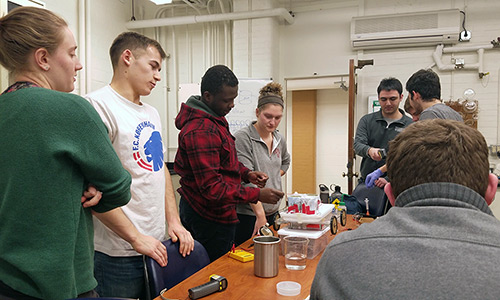 A team of chemical engineering students from Rochester, in their second year building and competing with a vehicle powered only by chemical reactions, held their own against 20 other teams at this year's American Institute of Chemical Engineers regional conference.
---
February 15, 2018
Coffee mugs and popsicle sticks are transformed into chemical reactors as part of an innovative teaching experiment that allows student engineers to simulate reactions in a real-life, sprawling chemical plant.
---
January 29, 2018
Ching Tang, professor emeritus of chemical engineering at the University of Rochester, has been inducted into the National Inventors Hall of Fame for helping to pioneer the organic light-emitting diode, or OLED.