PhD Program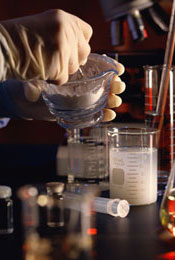 At Rochester, full-time PhD students receive competitive graduate fellowships or research assistantships comprising an annual stipend up to $28,000 plus full coverage of graduate tuition. Students normally start in the fall and are encouraged to take graduate courses in other science and engineering fields to support the interdisciplinary nature of the program.
As part of their educational experience, all PhD students are expected to provide undergraduate teaching assistance for two semesters. Doctoral students are expected to transition from the classroom to full-time research by the end of the second semester.
PhD students conduct independent research and make significant technical contributions to the field. This research is done under the direction of a faculty advisor and forms the basis of the student's dissertation.
On average it takes five years to complete all the PhD degree requirements.
For information about financial aid and applying to the PhD program visit the apply to Rochester page. 
Requirements
Students with an MS are required to take 60 credit hours to complete the program. Students who only have a BS must complete 90 credit hours. The bulk of these are research credits.
In addition to research, students with an MS degree must complete a minimum of 18 credit hours of coursework. Students without an MS degree must complete a minimum of 30 credit hours of coursework. Of the formal coursework, 3 courses must satisfy the "core" fundamentals of chemical engineering as defined below.
Coursework Requirements.  The program for the PhD degree should include at least four graduate-level courses from the following core areas:
Transport Phenomena
Thermodynamics
Mathematics
Kinetics
For more information, see our Graduate Handbook (New handbook will be available in mid August, please check back then.)