Current Academic Year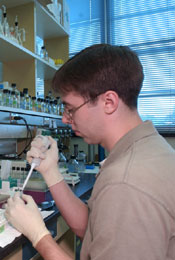 Chemical Engineering Seminar Series 
2017-2018
Spring Seminars are Wednesday at 3:25 PM 
Gavett 202 unless otherwise noted


Fall Semester-2017

September 13, 2017
Professor Douglass S. Kalika, University of Kentucky
Structure-Property-Performance Relationships in Polymer Membrane Systems
September 20, 2017
Dr. Timothy J. Bunning, Air Force Research Lab,Wright-Patterson Air Force Base
"Liquid Crystalline/Polymer Films and Dynamic Optical Properties"
September 27, 2017
Professor Steve W. Martin, Iowa State University
"All Solid State Batteries that are Safer, Last Longer, and Cost Less"
October 4, 2017
Dr. Manyalibo Matthews, Lawrence Livermore National Laboratory
Understanding Light-Matter Interactions, Melt Pool Dynamics and Spatter Formation in Laser Powder Bed Fusion Processing
November 8, 2017
Professor Christopher E. Wilmer, University of Pittsburgh
"Finding Truth in Fiction: Efficiently Discovering Physical Structure-Property Relationships By Screening Unphysical Porous Materials"
November 15, 2017
Professor Paul W. Bohn, University of Notra Dame
"Bifunctional Nanostructures for Studies of Single Electron Transfer Reactions"
November 29,2017
Dr. Michael T. Ruggiero, University of Cambridge
"Probing the Structure-Dynamics Relationship with Terahertz Spectroscopy and Applications in Biological and Pharmaceutical Materials"
December 6, 2017
Professor Anna Pyayt, University of South Florida
"Optical Sensing on Multiple Scales"
December 13, 2017
Dr. Amanda B. Marciel, University of Chicago
"Structure and Rheology of Polyelectrolyte Complex Coacervates"
---
Spring Semester-2018 - GAVETT 202
January, 15, 2018 -Wegman Hall 4506
Dr. Astrid Muller, California Institute of Technology
"Understanding Heterogeneous Water Oxidation Catalysis"
January 17, 2018
Dr. Benjamin T. Diroll, Argonne National Laboratory
"Manipulation Charges within Nanocrystals and Nanocrystal Superlattices"
January 22, 2018
Dr. Nav Nidhi Rajput, Lawrence Berkeley National Laboratory
"Designing Optimal Electrolytes for Next Generation Energy Storage"
January 24, 2018
Professor Suljo Linic, University of Michigan
"Catalysis on plasmonic metal nanoparticles: Opportunities for highly selective chemical conversion"
January 31, 2018
Dr. Robert C. Ferrier, Jr., University of Texas @ Austin
"A Accessible Synthetic Approach to Novel Polyethers"
February, 21, 2018
Dr. Sijin Li, Stanford University
"MetabolicEngineering for Understanding and Harnessing Natures's Biosynthetic Potential"
March 12, 2018
Professor Yu Lei, University of Connecticut
"Functional Nanomaterials Enabled High-Performace (Bio)Sensors for Medical and Homeland Security Applications"
March 28, 2018
Dr. Salmaan Baxamusa, Lawrence Livermore National Laboratory
"Material Reliability in Laser Systems: from Large Optical to Small Targets"
April 25, 2018 -
NEW LOCATION & TIME: Interfaith Chapel - 2pm
Professor Carol Hall, North Carolina State University
The 16th G.J. & S.T. Su Distinguished Lectureship
"Spontaneous Formation of Oligomers and Fibrils in Large Scale Molecular Dynamics Simulations of the Alzheimer's Peptides"