ECE Seminar Lecture Series
From Wireless and Mobile Networks to Wireless and Mobile Health
Cristiano Tapparello
Wednesday, October 28, 2020
Noon–1 p.m.
https://rochester.zoom.us/j/92474082834?pwd=UUtxeVNXOCsrcFJwem5BUlAyTllNUT09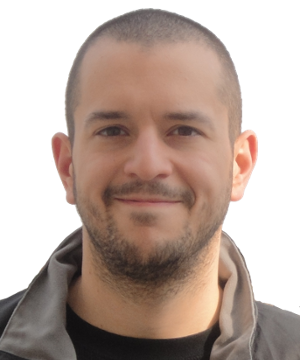 Abstract:
The increasing availability of mobile devices, wearables and wireless sensors is transforming healthcare from reactive and hospital-centered to preventive, proactive and focused on the individual well-being rather than the disease. To this end, the terms Wireless Health and Mobile Health (mHealth) have been introduced to identify the integration of wireless technologies and mobile devices, respectively, into traditional health and medicine, as well as healthcare delivery.
In this talk, I will first introduce the requirements and challenges of integrating technology-based solutions with traditional medicine, and I will then present some of my current research on the development of smart and connected healthcare solutions. Finally, I will discuss the current open issues and future research directions, which motivate the need for coordinated and multi-disciplinary research plans.
Bio:
Dr. Cristiano Tapparello received the B.Sc. and the M.Sc. Degree (with honors) in Computer Engineering from University of Padova (Italy) in 2005 and 2008, respectively. He received the Ph.D. in Information Engineering from the same university in 2012. From January 2012 to October 2013, he has been a Postdoctoral Researcher at the SIGNET group, Department of Information Engineering (DEI) at University of Padova. From October 2013 to July 2016, he has been a Postdoctoral Research Associate in the Wireless Communications and Networking Group (WCNG) at the University of Rochester. He is currently a Research Assistant Professor in the Department of Electrical and Computer Engineering at the University of Rochester, and the Director of Software Engineering at the URMC Health Lab.