Advisory Board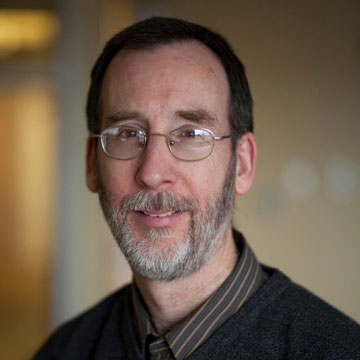 Term 2020-2023
Biography
Professor David Albonesi joined the Computer Systems Laboratory in 2004 after serving on the faculty of the University of Rochester. His current research interests include adaptive and reconfigurable multi- core and processor architectures, power- and reliability-aware computing, and energy-efficient smart buildings. In addition to his academic experience, he has ten years of industry experience as a technical manager, computer architect, and chip designer at IBM and Prime Computer.

Dr. Albonesi is a Fellow of the IEEE, and has received the National Science Foundation CAREER Award, three IBM Faculty Awards, three IEEE Micro Top Picks paper awards, and the Michael Tien '72, Ralph S. Watts '72, and Ruth and Joel Spira Excellence in Teaching Awards. He serves on the Editorial Board of IEEE Computer, and was Editor-in-Chief of IEEE Micro from 2007-10. Professor Albonesi was General co-Chair of the 42nd International Symposium on Microarchitecture and Program Chair of the 42nd International Symposium on Computer Architecture. He is a graduate field member of ECE and CS, and teaches courses ranging from freshman-level introductory computing to advanced graduate topics in computer systems.

His MOOC, The Computing Technology Inside Your Smartphone, first launched on edX in Spring 2015 and ran for a second time in Summer 2016.
---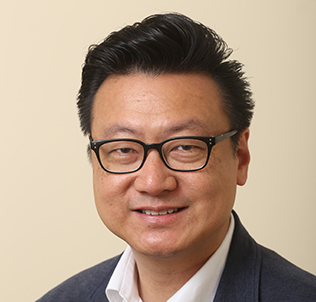 David Chen
Co-founding Chairman, AngelVest Group
Shanghai, China
david.tc.chen@gmail.com
Term 2020-2023
Biography
Mr. David Chen co-founded AngelVest Group (angelvestgroup.com), an investment platform comprising of individual angel investors to curate and invest in early-stage companies. AngelVest Group has grown to be one of the largest branded angel groups in Greater China comprised of mostly American expats based in Shanghai, Hong Kong, and Singapore. Mr. Chen is an avid supporter of disruptive innovation and entrepreneurs who have great vision and high levels of consciousness for making large-scale positive social impact. His areas of investment focus in recent years include robotics, AI, blockchain, and other Internet businesses.
Mr. Chen is also a Board member of the Harvard Business School Alumni Angels – with the mission to provide an educational and networking forum for individuals interested in angel investing. Previously, he worked in a variety of corporate finance and product development roles at companies including Salomon Brothers, Advanced Micro Devices, and Honda Motor.
Mr. Chen earned his BS in Electrical Engineering from the University of Rochester and MBA from Harvard Business School. Originally from New York, Mr. Chen recently lived in Shanghai, China for over 12 years and currently spends his time between the USA and Asia.
---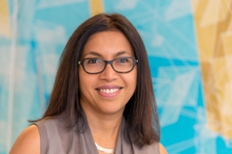 Term 2020-2023
Biography
Tanzeem Choudhury is a Professor of Computing and Information Sciences at Cornell Tech where she holds the Roger and Joelle Burnell Chair in Integrated Health and Technology and a co-founder of HealthRhythms Inc, a company whose mission is to add the layer of behavioral health into all of healthcare. At Cornell, she directs the People-Aware Computing group, which works on creating the future of technology-assisted well-being. Tanzeem received her PhD from the Media Laboratory at MIT. She has been awarded the MIT Technology Review TR35 award, NSF CAREER award, TED Fellowship, Kavli Fellowship, ACM Distinguished Membership, and Ubiquitous Computing 10-year Impact Award. For more information, please visit: http://pbh.tech.cornell.edu.
---
Michael Fisher
Chief Intellectual Property Counsel
KaVo Kerr Group
Hatfield, PA
michael.fisher@dechert.com
Term 2020-2023
Biography
Michael Fisher is the chief intellectual property counsel at Dechert LLP, a full-service, international law firm, where he represented clients in patent litigation, licensing, and other intellectual property matters.
Before becoming a lawyer, Dr. Fisher was a research engineer in the areas of superconducting materials, superconducting devices, thin film materials, and micromachined devices. He worked for Hypres, Inc., an Elmsford, NY company that produces superconducting electronics.
Prior to that, he spent two years as a postdoctoral associate at the Naval Research Laboratory in Washington, DC, investigating new superconducting materials and devices. He holds two patents relating to infrared detector arrays and micromachined flat panel displays.
He received his JD from Columbia University in 2000, his PhD, MS and BS in electrical engineering from the University of Rochester in 1993, 1989, and 1987 respectfully.
---
T.S. Khurana
Facebook
Vice President - Global Sourcing and Operations Engineering
https://www.linkedin.com/in/tskhurana
Term 2020-2023
Biography
T.S. Khurana is Vice President of global sourcing and operations engineering at Facebook and is based in the Menlo Park campus. His team manages the complete ecosystem of source through delivery functions spanning compute, storage, network, data center infrastructure and connectivity. During his 9 -year tenure at Facebook, T.S. led the company's transition from mainstream data center equipment channels to custom designed and manufactured infrastructure saving the company over $2B in capital expenditures.
Prior to Facebook, T.S. worked at Cisco for 12 years, where he held several domestic and international leadership positions in operations. T.S. began his career at KLA -Tencor where over the course of 11 years he held several roles in manufacturing, engineering and international sales management.
T.S. attended the United States Air Force Academy and holds a bachelor's degree in electrical engineering from the University of Rochester and an MBA from Santa Clara University.
---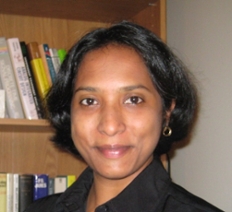 Sanghamithra Korukonda
Nanostring Technologies, Senior Scientist
Seattle, WA
skorukonda@gmail.com
Term 2020-2023
Biography
Mithra Korukonda specializes in the area of medical image analysis, creating computational tools for diagnosis and treatment. Currently, she is a senior scientist at Nanostring Technologies, working to decode gene expression from fluorescent microscopy data. Prior to that, she held research staff positions at GE Global Research and Philips Research North America developing algorithms and technologies for diverse imaging modalities.
She obtained an undergraduate degree in Electrical Engineering from the Indian Institute of Technology at Bombay, India and holds a PhD in biomedical ultrasound from the ECE Dept at the University of Rochester. While not working, she loves to travel and hike, a pursuit she honed-in the Adirondacks while at graduate school."
---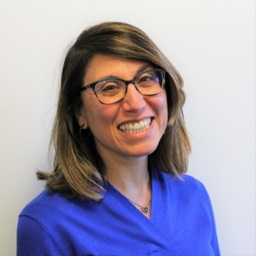 Linda Marchese
Senior Terahertz Architect for RaySecur
Boston, MA
Linda.Marchese@gmail.com
Term 2020-2023
Biography
Linda Marchese is Senior Terahertz Architect for RaySecur, a startup company headquartered in Boston. She led the development of and is first author of the patent for RaySecur's flagship product, MailSecur. MailSecur is a real-time non-invasive see-through mail scanner that has received a 2019 R&D 100 Award and a 2021 SPIE Prism Award and had been adopted by numerous Fortune 100 companies. Before moving to RaySecur, she was an Expert Researcher at the National Optics Institute (INO) in Quebec City where she was the technical lead for Terahertz and Millimeter-Wave Imaging Systems.
Born in Philadelphia, she earned her BS in Physics in 1991 and her MS and PhD in Electrical Engineering in 1993 and 1997, respectively, all from the University of Rochester.
---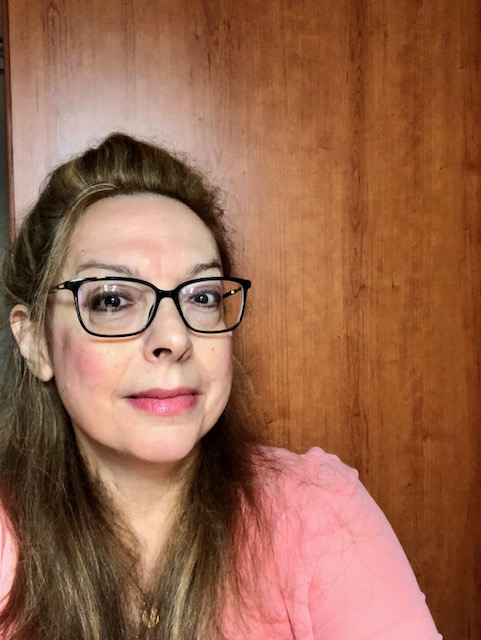 Term 2021-2024
Biography
Dr. Mitsa holds a Ph.D. degree in Electrical Engineering from the University of Rochester, is the author of 47 publications and the book "Temporal Data Mining", and inventor for 11 US patents. She has diverse academic and industrial experience, having served as a faculty member at the Universities of Iowa and Massachusetts and a Senior Software Engineer at GE HealthCare and Abiomed. Dr. Mitsa has received research awards from the National Science Foundation, the Whitaker Foundation, and HP. She is also a Fulbright scholar and the winner of the University of Rochester Eastman Medal. She is currently Managing Member at Aretisoft, LLC, and a frequent Medium writer and blogger in the areas of data science/mining.
---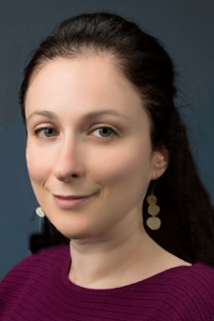 Inna Partin-Vaisband
University of Illinois at Chicago
Chicago, IL 60607
vaisband@uic.edu
Term 2020-2023
Biography
Inna P.-Vaisband is an Assistant Professor of Electrical and Computer Engineering at the University of Illinois in Chicago. She received the B.Sc. in computer science and M.Sc. in electrical engineering from the Technion-Israel Institute of Technology, Haifa, Israel, in, respectively, 2006 and 2009, and the Ph.D. degree in electrical engineering from the University of Rochester, Rochester, New York, in 2015. Between 2003 and 2009, Dr. P.-Vaisband held a variety of software and hardware R&D positions at Tower Semiconductor Ltd., G-Connect Ltd., and IBM Ltd., all in Israel. Dr. P.-Vaisband is an Associate Editor of the Microelectronics Journal.
Her research is focused on innovation in the area of distributed power delivery and locally intelligent power management that facilitates performance scalability of heterogeneous ultra-large scale integrated systems. Special emphasis is placed on hardware security and emerging technologies such as wireless power transfer, simultaneous wireless information and power transfer, and photonic networks. A method for distributed power delivery and management in heterogeneous ICs has been proposed and patented by Dr. P.-Vaisband in 2017. Her research into heterogeneous power delivery and management has been published in her book On-Chip Power Delivery and Management, 4th Edition. A distributed system of ultra-small high-efficiency on-chip power supplies previously designed, fabricated, and tested by her was in mass production within the Galaxy S5 android smart phones as part of the Qualcomm Snapdragon product line.
---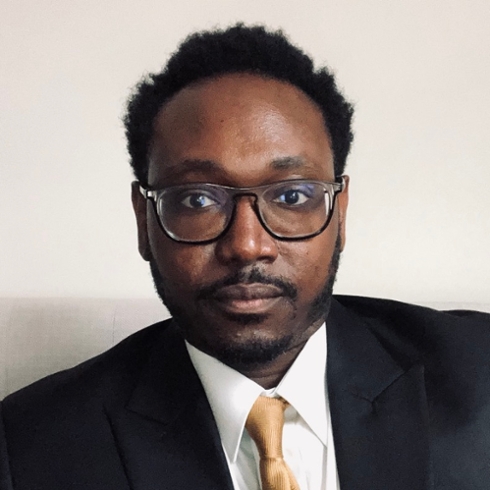 Term 2020-2023
Biography
Mario Simpson is a Certified Project Management Professional (PMP) and talented Engineer with over 20 years of challenging engineering experience in systems engineering, project management (Agile and Waterfall methodologies), engineering management, software engineering, and system architecture. He has led and managed Agile project teams to achieve organizational goals and manage risk. Mr. Simpson has a proven track record of accomplishments leveraging technology solutions that exceed project requirements. He is a strong relationship builder with the ability to collaborate cross-functionally, to understand and deliver on client requirements within scope, schedule, and budget. He's served as a key member of several proposal and capture management initiatives, writing the technical modules and providing input to the management modules.
Mr. Simpson has worked in government contracting all his career. He started out at as a Software Engineer for Raytheon in Boston area. He's spent 10 years with Raytheon, holding various roles in IT services, transferring to the DC area back in 2006, where he's remained ever since. Mr. Simpson currently works at Square Peg Technologies an IT Program Manager, providing project management and consulting services to the government on cloud-based projects.
Mr. Simpson is originally from Rochester. He was a member of the Urban Suburban program, living in the city, but attending school in the Penfield School District. He graduated from the University of Rochester in 1999 with his B.S. in Electrical Engineering. He holds a M.S. in Engineering Management from The George Washington University (2010) and an Executive MBA from the Smith School of Business (2014).
---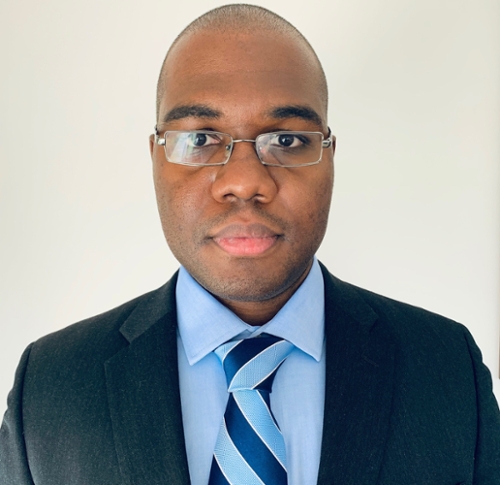 Term 2021-2024
Biography
Dr. Francis A. Smith was born and raised in the Commonwealth of Dominica, West Indies. After high school, Francis moved to the U.S. for undergraduate studies in Electrical Engineering at the City College of New York Grove School of Engineering, majoring in Electrical Engineering, and minoring in Physics. In his junior year, he began undergraduate research in Non-Linear Laser Optics. Participation in the LSAMP, Grove, and NACME Scholars programs followed shortly thereafter. Francis was also an active member of the CCNY chapters of the IEEE, HKN, and Tau Beta Pi Engineering Honor societies. As an LSAMP Scholar, he secured two research internships: Microwave Photonics at KTH in Sweden, and Particle Physics at BNL-RHIC. In his senior year at CCNY, he was an LSAMP Bridge to the Doctorate Scholar. Upon graduation, Francis pursued a PhD in Electrical Engineering at the University of Rochester, focusing on Integrated Silicon Photonics. At the University of Rochester he secured three research internships: VLSI Reliability at IBM T.J. Watson, Renewable Energy in Ghana, and Nanofabrication at BNL-CFN. On completion of his doctoral studies, Dr. Smith moved to Silicon Valley for a full-time Hardware Engineering position at Cisco Systems. Currently, he works in Applied Research for Product Development.
---
Mark Weiner
Accord Security
New York City, NY
msw95998@gmail.com
Term 2023-2025
Biography
Throughout his 35-year career, Mark has built and led innovative technology businesses that exceeded customer expectations while achieving challenging financial goals. Mark was Co-CEO of Reliant, an edge computing software company he co-founded in 2006.  Reliant provides containerized application delivery across large multi-site retail chains, enabling applications such as payment systems security, quality assurance and cashierless checkout.  Mark led Reliant for 15 years until it merged with a competitor in a private equity transaction at the beginning of 2022.   After flunking retirement, Mark founded Accord Security, a boutique information security consulting firm where he currently serves as Managing Partner.  
An obsession with understanding "how stuff works" led Mark to pursue a dual-track career in engineering and business.  Mark's early technical work focused on the design of high-speed analog circuits to control optical sensors.  For the past 20 years, Mark was involved in building systems for securing credit card transactions in retail and eCommerce.  Most recently, as the anonymity of cryptocurrency transactions unleashed a wave of criminal ransomware attacks against enterprise IT systems, he shifted his focus to building Information Security programs for well-known consumer brands.  
Mark has Bachelor's and Master's degrees in Electrical Engineering from the University of Rochester and Boston University, respectively.  He also earned an MBA from Columbia University in the City of New York.  The parent of a current Rochester ECE undergraduate, Mark enjoys visiting the University campus in person to see his son and his tuition dollars hard at work.  
---
Yaowu Xu
Google, Inc.
San Fransico, CA
yaowu@google.com
Term: 2022-2025
Biography
Dr. Yaowu Xu is currently a Principal Software Engineer at Google, Leading Google's Open Codecs Group. Dr. Xu's group is responsible for developing the core technology that enables the delivery of Video, Image, Audio, and 3D Reality over the internet, powering a broad range of products and services at Google, such as YouTube, Meet/Duo, Google TV, Stadia, Photos, Image Search, Ads, and AR Shopping. World-class experts in his group have been the driving force of many open-source media compression projects such as VP9, AV1, WebP, AVIF, Lyra, and Draco. Besides leading engineering teams and projects, Dr. Xu was the executive sponsor of Chrome & Photos' mentoring program, a faculty member of Google's Manager Development team that trains Google's people managers, and a volunteer mentor to Google's talents at various career stages. 
Prior to joining Google, Dr. Xu was the vice president of codec development at On2 Technologies.  
Dr. Xu holds a Ph.D. degree in Nuclear Engineering from Tsinghua University in Beijing, China, and earned his Ph.D. degree in Electrical and Computer Engineering from the University of Rochester in 2003. He has been granted over two hundred patents.
---
Want more information about the Department of Electrical and Computer Engineering?
Contact Us