Overview
Our robust research program touches a wide variety of disciplines including medical imaging, digital audio and music, and quantum optoelectronics. To learn more about the department's current research programs, visit the research page.
Prospective Students
Questions about the ECE graduate program? You may complete this Inquiry Form, contact Michele Foster, Graduate Administrator, at michele.foster@rochester.edu or visit our ECE FAQ page.  For general information about being a graduate student at Rochester, visit the graduate studies website.
Incoming Students
Congratulations on being accepted into the electrical and computer engineering graduate program! Be sure to review the incoming graduate student checklist to ensure that you've filled out the appropriate paper work.
Career Outcomes
Resources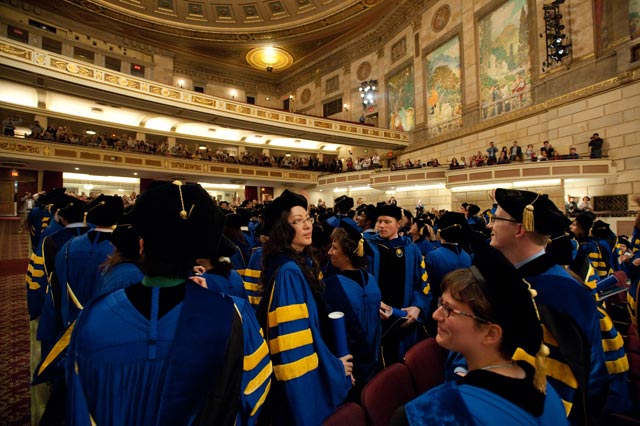 Doctoral candidates assemble in Kodak Hall for their commencement ceremony.