Recent News
Recent departmental news items will be posted here. For more news see our news archive or the news from the University of Rochester Newscenter.
---
December 13, 2021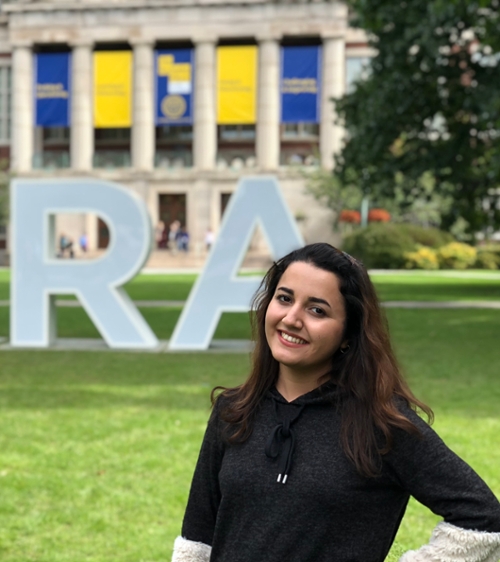 Shadi Sartipi, is a PhD student in the research group of Mujdat Cetin, professor of electrical and computer engineering and the Robin and Tim Wentworth Director, Goergen Institute for Data Science. Shadi received theIEEE Brain Best Paper Awardfor her paper, "EEG Emotion Recognition via Graph-based Spatio-Temporal Attention Neural Networks." The IEEE Brain Initiative was formed in 2015 to create a technical community to facilitate cross-disciplinary collaboration and coordination to improve our understanding of the brain and how to treat diseases and improve the human condition
---
December 1, 2021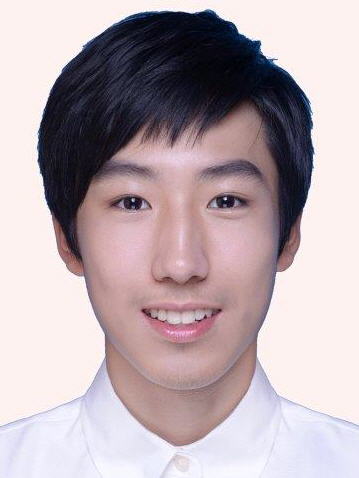 Ruihan Xu, an ECE sophomore, is a recipient of the 2021 Suzanne J. O'Brien Book Award. The award is cosponsored by the Iota Chapter of Phi Beta Kappa and the College at the University of Rochester. It was first conceived and presented in 2003 as a way of recognizing excellence at the very beginning of a student's college experience. Awardees are selected for their scholarly achievement, humanistic values, cocurricular activity, and leadership potential.
---
November 19, 2021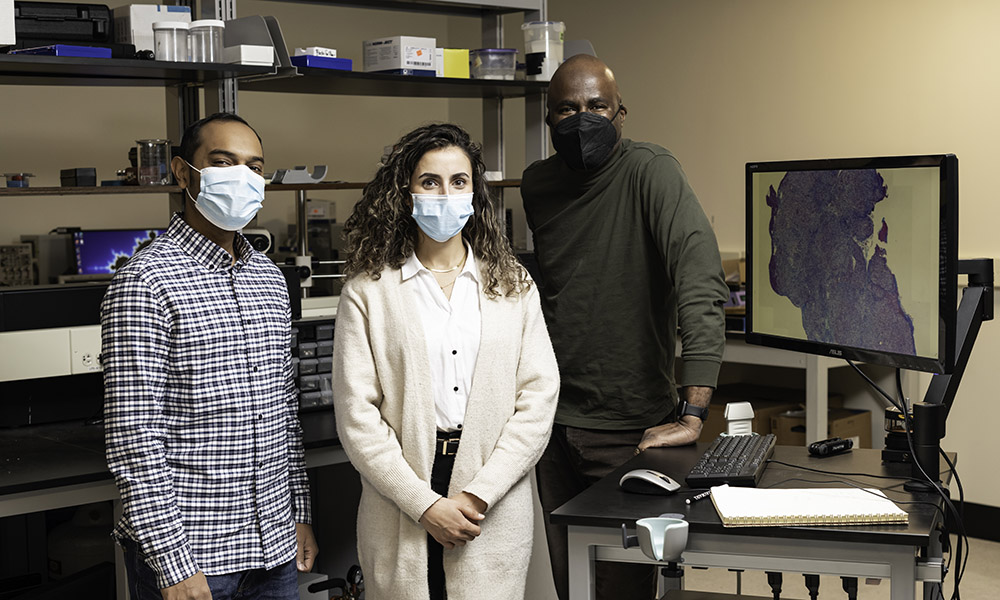 The insidiousness of pancreatic cancer is how it develops without showing any definitive symptoms. In most cases, by the time it is diagnosed, it is beyond cure.
---
November 8, 2021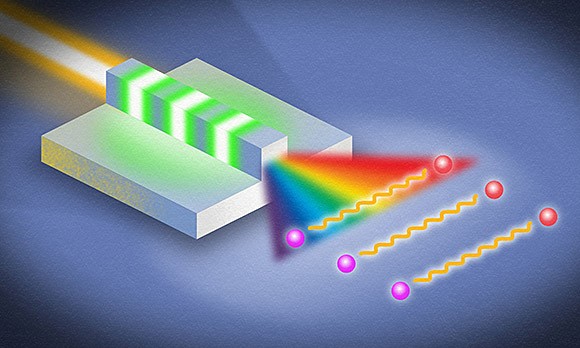 Qiang Lin, professor of electrical and computer engineering, and PhD students in his lab have taken advantage of quantum entanglement to generate an incredibly large bandwidth using a thin-film nanophotonic device they've created. The breakthrough, described in Physical Review Letters, could lead to:
---
October 25, 2021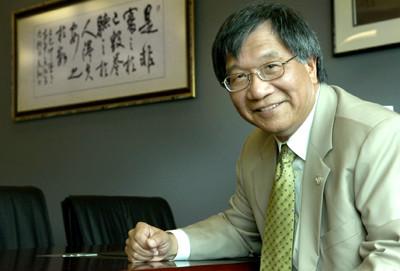 The Hajim Distinguished Alumnus Award recipient this year is Robert Ter Tsu Huang '70 (MS) '76 (MA) of electrical engineering, the founder of SYNNEX Corp. Robert is generously supporting efforts to promote the University of Rochester, and connect its alumni, parents, and friends nationwide, through the Huang Series in Technology and Innovation program. The series included a great zoom session recently on Ranga Dias' groundbreaking work on superconducting materials, with good attendance and lots of questions. And a panel discussion in March on the applications data of science is another good example. The series is a wonderful way to encourage support and engagement from our University community. Robert distinguished himself as SYNNEX president and co-CEO for nearly 30 years, then worked closely with the company to create a lasting legacy of scholarships for college students. We are deeply grateful for his generosity.
---
October 18, 2021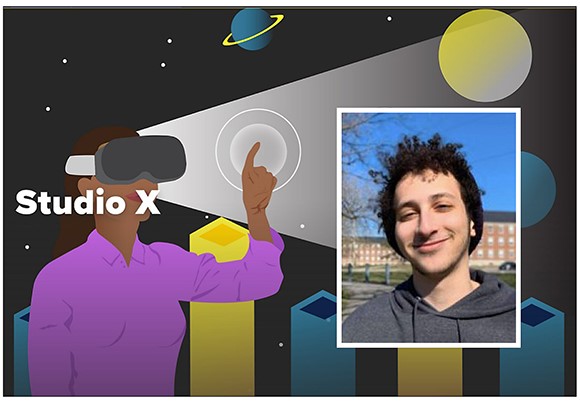 Studio X, a newly opened space in the Carlson Science and Engineering Library, will be a great place for our students and faculty to explore, collaborate, and engage in peer-to-peer tutoring in the latest extended reality (XR) technologies. This month's outstanding student, Muhammed El-Sayed '22 of electrical and computer engineering, will play an important role in making that happen. He is one of three 2021 studentKarp Library Fellows who will help River Campus Libraries develop programs and outreach for Studio X.
---
August 16, 2021
Congratulations to electrical engineering alumnus John McNeill '91 (MS) who has been named the Bernard M. Gordon Dean of Engineering at Worcester Polytechnic Institute (WPI). John, who has been serving as interim dean since 2018, joined the faculty at WPI in 1994 after working in industry. He has received multiple awards for outstanding teaching, and is an expert in biomedical sensing, jitter (noise) in integrated oscillators, and digitally assisted calibration of analog-to-digital converters used in low-power sensor systems. Read more.
---
July 26, 2021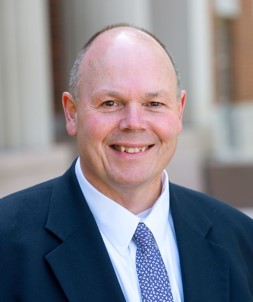 A version of a mobile device first developed by Mark Bocko, Distinguished Professor of Electrical and Computer Engineering, in collaboration with Hyekyun Rhee, professor of nursing, is now undergoing clinical trials as a research tool to detect advance indicators of chronic respiratory disease symptoms. ADAMM-RSM is produced by Health Care Originals Inc. which licensed the ADAMM technology originally developed by Mark and Hyekyun as a personal device adolescents could wear to better manage their asthma.
---
July 18, 2021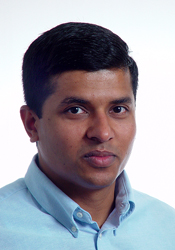 Congratulations to Professor Gaurav Sharma who has received the 2021 Raymond C. Bowman Award by the Society for Imaging Science and Technology (IS&T) for "educating, mentoring, and increasing our knowledge of color imaging and science through university classes, conference short courses, and academic journals".
---
July 6, 2021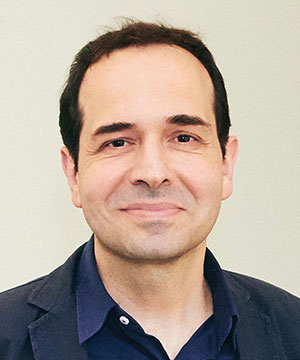 Mujdat Cetin, professor of electrical and computer engineering and the Robin and Tim Wentworth Director of the Goergen Institute for Data Science, who has been appointed as the next editor-in-chief of the journal IEEE Transactions on Computational Imaging. He will serve in this role for three years starting on January 1, 2022. The journal publishes articles where computation plays an integral role in the image formation process. This is a wonderful recognition for Mujdat from his colleagues.
---
June 17, 2021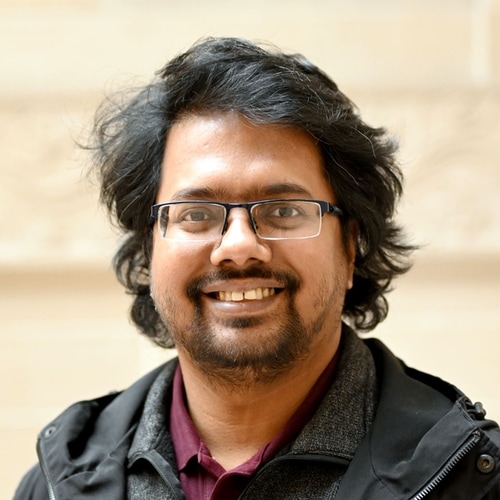 Congratulations to ECE PhD student, Raiyan Abdul Baten, who is now being featured by ResearchGate as an inspiring research story of his work in the Human-Computer Interaction Lab (ROC-HCI) at the University of Rochester! 
---
June 16, 2021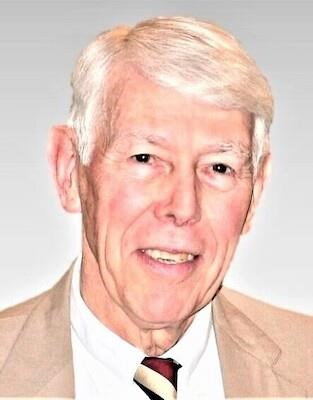 Charles Merriam III, a former electrical engineering chair and faculty member, passed away in August 2020 at the age of 89. Charles joined the department in 1971 to serve as chair of the Electrical Engineering Department. He was chair for more than a decade and thereafter remained a professor. Famous for his demanding teaching style, Chuck was beloved by colleagues and students alike for his devotion to excellence in education and teaching. He served on several university committees and wrote several engineering textbooks. Chuck considered being named a Fellow in the Institute of Electrical and Electronics Engineers (IEEE) his highest academic honor. He retired from the University of Rochester after 30 years in 2001 at age 70.  Read more about Charles here.
---
May 29, 2021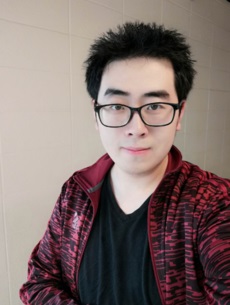 Congratulations to Bochen Li, PhD '20, selected for the Outstanding Dissertation Award
---
May 24, 2021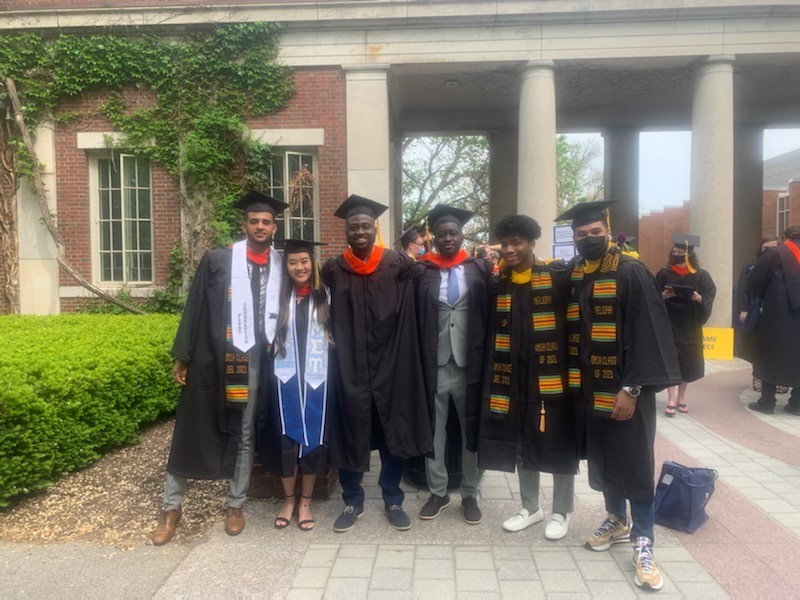 It was a beautiful weekend to celebrate the ECE Class of 2021! Congratulations to all the graduates!
---
May 24, 2021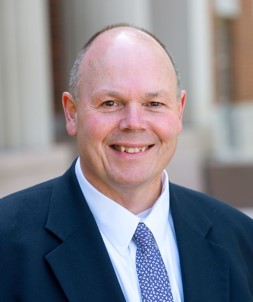 Since 1985, our University and our school have benefited from the exceptional leadership and vision of Mark Bocko, who has twice served as the chair of the Department of Electrical and Computer Engineering.
---
May 18, 2021
David T. Blackstock, a former electrical engineering faculty member here, passed away last month at the age of 91. David joined the department in 1963 and helped pioneer "weak shock theory" which became a key foundation for the field of nonlinear acoustics, says Kevin Parker, the William F. May Professor of Engineering and dean emeritus of engineering and applied sciences. David joined the University of Texas at Austin in 1987 but continued to return here for many years to teach graduate level Acoustics and Nonlinear Acoustics as a summer course. "His continued collaboration with Professor Ed Carstensen in the 1990s lead to a revolution in nonlinear imaging using medical ultrasound," Kevin says. An icon in the Acoustical Society of America, David was elected to the National Academy of Engineering in 1992. Memorial Donations may be made to UT's recently established David T. Blackstock Endowed Undergraduate Scholarship in Acoustics. Read more here.
---
May 10, 2021
Congratulations to these ECE students who were recently inducted  into Phi Beta Kappa, the nation's oldest academic honor society. Inductees are chosen based on exceptional academic performance and a letter of recommendation from a faculty or staff member. Particularly strong candidates are elected as juniors, the rest as seniors. (Note: many of these students are also completing majors outside the Hajim School.)
---
May 10, 2021
Please join the ECE department, Hajim School of Engineering, and the Class of '21 in viewing the Senior Design and Capstone projects starting May 10, 2021 at:
---
May 5, 2021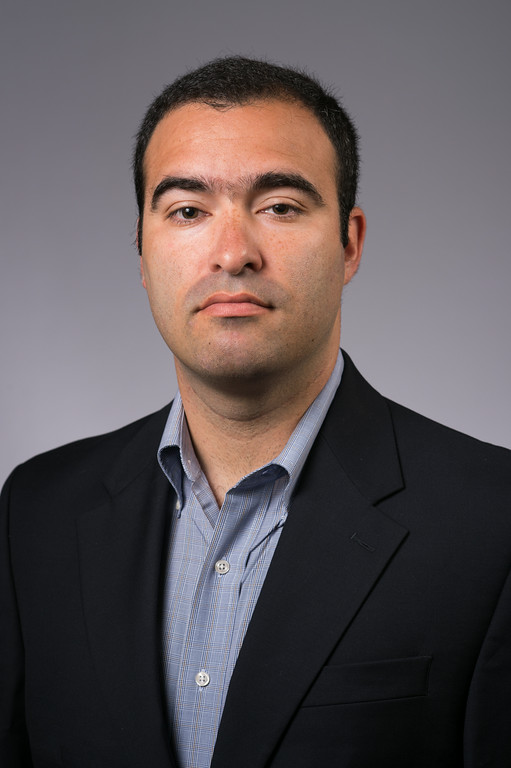 Congratulations to Gonzalo Mateos, associate professor of electrical and computer engineering and Asaro Biggar Family Fellow in data science, who is co-author of a paper selected for the 2020 IEEE SPS Young Author Best Paper Award. The paper, by lead author Santiago Segarra, is entitled "Network Topology Inference from Spectral Templates," originally published in IEEE Transactions on Signal and Information Processing over Networks, September 2017. The award will be presented during ICASSP'21 in Toronto, Canada.
---
May 4, 2021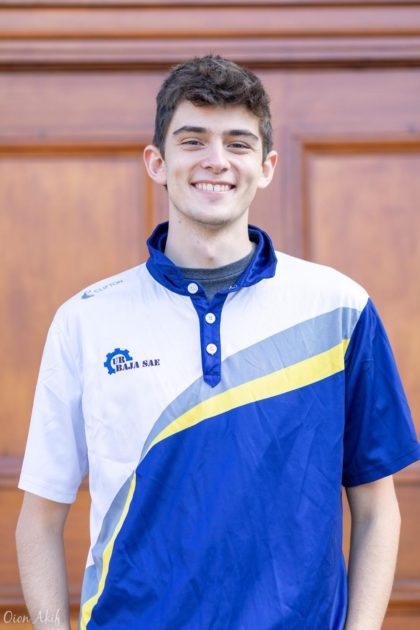 Ethan Fahnestock '21 has received the Barry Goldwater Scholarship, a prestigious national award for undergraduate science majors. The Madbury, New Hampshire, resident is a major in physics and astronomy as well as robotics engineering, an interdepartmental, self-designed major, at the University of Rochester.
---
April 7, 2021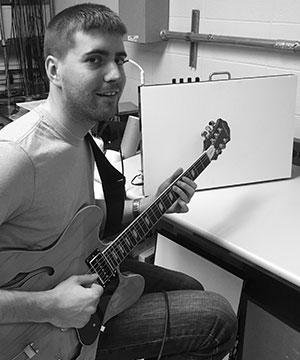 Congratulations to Michael Heilemann for receiving this NSF award for research in Smart Acoustic Surfaces as Multimodal Interfaces which is detailed below.
---
February 9, 2021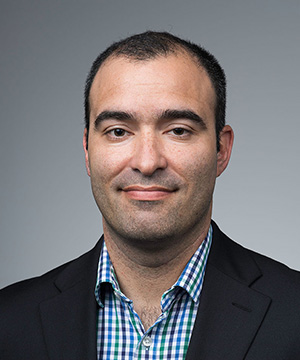 How do you make sense of the millions, even billions of data points that represent the interactions of neurons across the human brain? Or the interconnections of our country's vast, network of power grids? Or the rates of COVID-19 infections and hospitalizations as they surge in some parts of the country, but not others?
---
February 8, 2021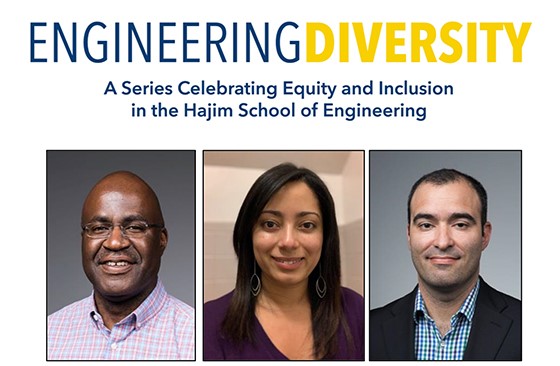 We are proud to recognize the contributions of Marvin Doyley (at left), Melodie Lawton, and Gonzalo Mateos as part of our Diversity, Equity and Inclusion initiative, which includes profiles of Hajim School underrepresented minority faculty members, staff members, and alumni who serve as outstanding role models.
---
February 8, 2021
Marvin Doyley is accustomed to attending major conferences of electrical engineers where he is one of only a handful of black delegates.
"It doesn't bother me now as much as it did before," Doyley says. "Now, I am a senior member, I have worked my way up, people know me, we have common experiences to talk about. But I'll be looking at someone else who is a minority just starting to come up, who will be standing at the back, hesitant to speak or ask questions."
The professor of electrical and computer engineering at the Hajim School is now in a position to help address the underrepresentation of minorities and women in STEM fields.
---
January 4, 2021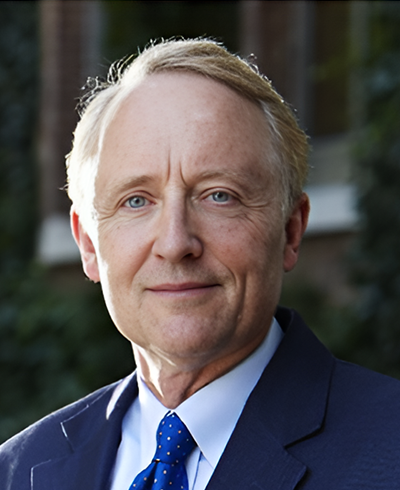 Kevin Parker, the William F. May Professor of Engineering and dean emeritus of engineering and applied sciences; Maiken Nedergaard, professor of neurology and neuroscience; and Jannick Rolland, the Brian J. Thompson Professor of Optical Engineering and director of the Center for Freeform Optics (also affiliated with the Materials Science Program), are collaborating on a $421,880 National Institutes of Health (NIH) grant. They will use optical coherence tomography (OCT) elastography, a high-resolution imaging modality, to perform bio-mechanical measurements in mice, showing the variations in the softness and stiffness of brain tissue over time that are associated with aging and neurodegenerative diseases such as Alzheimer's disease.
---
December 10, 2020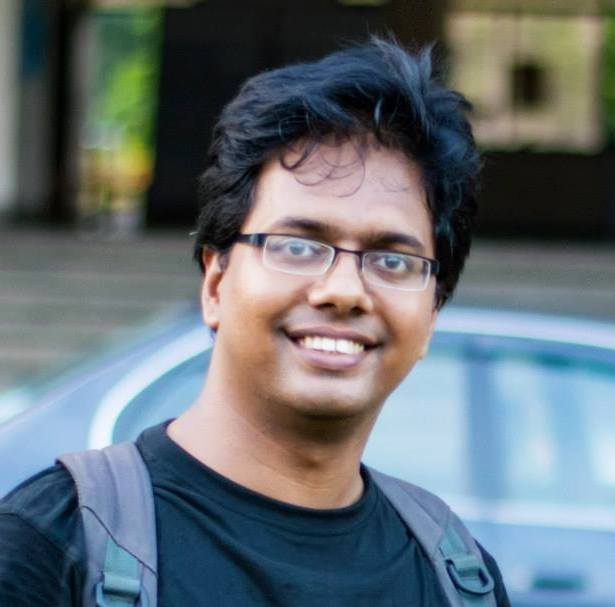 Congratulations to ECE PhD student, Raiyan Baten, who works with Prof Ehsan Hogue in the computer science human-computer interaction lab, for having his reserach highlighted in the UR News and Journal of Royal Society Interface!
---
December 7, 2020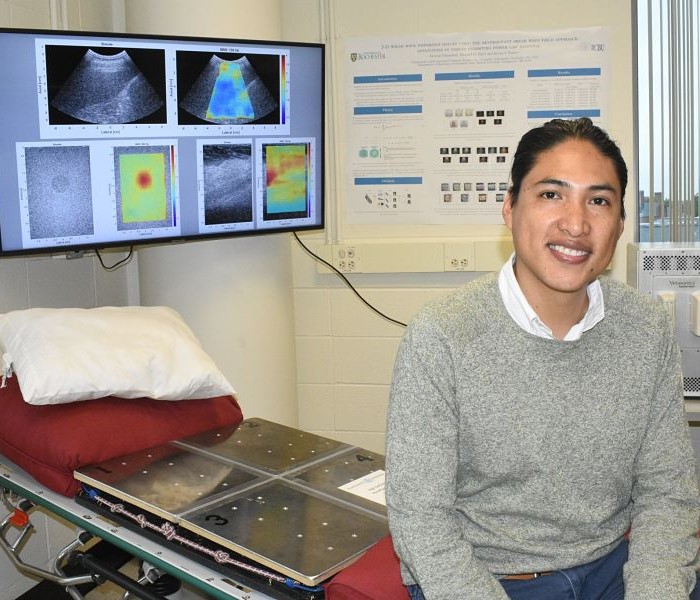 Juvenal Ormachea '16 MS '19PhD, a postdoctoral researcher in Kevin Parker's lab in electrical and computer engineering, who has been selected by MIT Technology Review for its list of top "35 innovators under 35" for Latin America. Juvenal has created a non-invasive method to detect cancer and liver diseases such as cirrhosis, based on medical ultrasound images generated using ultrasound scanners.
---
November 9, 2020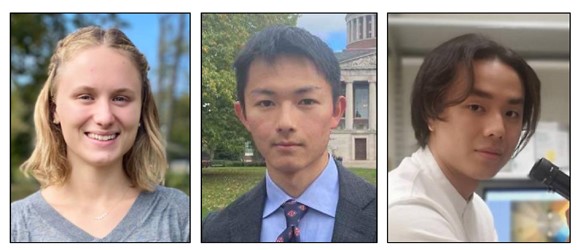 ECE's Yujin Nakamoto is one of three outstanding students announced as this year's recipients of the Robert L. Wells Prize, awarded to Hajim School students who also excel in the humanities.
---
November 2, 2020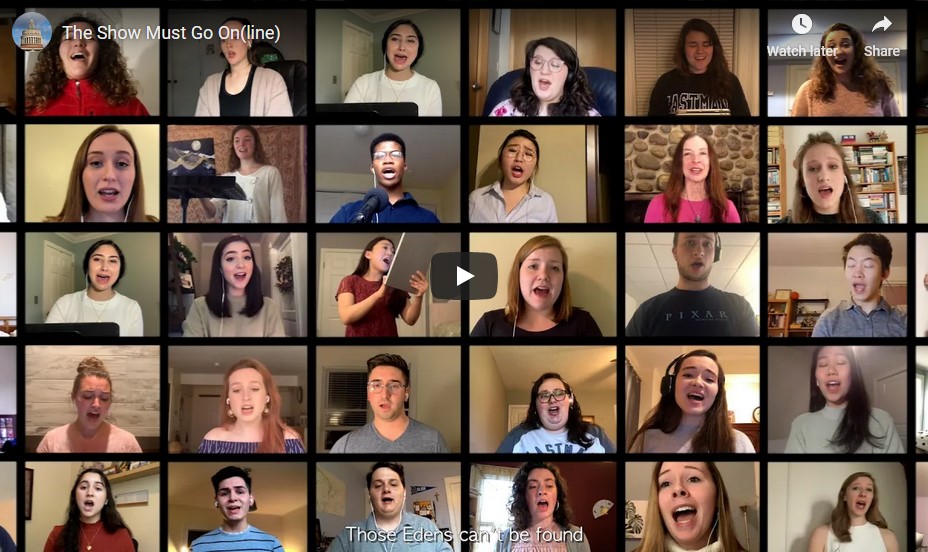 Here's another great example of how our Hajim School faculty have been pitching in to help us confront the challenges of COVID-19. Our River Campus Music Department wanted to continue its traditional performance of the rousing finale of Tchaikovsky's 1812 Overture on the final day of classes last spring. But because of the pandemic, student musicians could not safely gather for a live performance in front of Rush Rhees Library. So, musical director Rachel Waddell worked with Steve Roessner, our Grammy Award-winning senior lecturer in audio and music engineering, who stitched together images of Rachel conducting and of students individually pre-recording their performances. The resulting video released on the University's YouTube channel was big hit.