MLK Commemorative Address
Ibram X. Kendi
Tuesday, February 23, 2021
7 p.m.–8 p.m.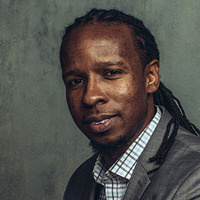 Ibram X. Kendi, a best-selling author, professor, antiracist activist, and historian of race and discriminatory policy in America, will be the keynote speaker as the University of Rochester celebrates the 20th anniversary of its annual Martin Luther King Jr. Commemorative Address.
Kendi is the Andrew W. Mellon Professor in the Humanities and the Founding Director of the Boston University Center for Antiracist Research. The New York City native won the 2016 National Book Award for nonfiction for Stamped from the Beginning: The Definitive History of Racist Ideas in America. His most recent book, How to Be an Antiracist, was a New York Times bestseller this year and was described by the Times as "the most courageous book to date on the problem of race in the Western mind."
The event is hosted by the Office of the Minority Student Affairs and the Office of the President.