Faculty News
Mark Bocko named the Rochester Engineering Society's 2022 Engineer of the Year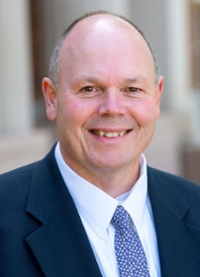 Mark Bocko, the Distinguished Professor of Electrical and Computer Engineering and director of the Center for Emerging and Innovative Sciences (CEIS), was named the Rochester Engineering Society's 2022 Engineer of the Year. The award recognizes outstanding achievement in and contributions to the profession by engineers in the Rochester region. The society named Bocko an Engineer of Distinction in 2021.
Bocko's academic career has spanned four decades at the University of Rochester, where he received his PhD in physics in 1984. Over the years, Bocko has explored multiple areas of basic and applied research on sensors, superconducting electronics, and acoustics. Early in his career, he collaborated on the first proposal for a practical superconducting quantum computer. Currently, his research includes the development of multimodal audio surfaces and 3D spatial sound reproduction and analysis. His work is reflected in more than 170 technical publications and 20 patents.
During his 15-year tenure as chair of the electrical and computer engineering department, he created a program in audio and music engineering that has grown to more than 100 undergraduates and master's students since 2013.
Bocko is a tireless advocate of the Rochester region's technology economy, university-industry collaboration, and technology transfer. With him at the helm, CEIS helped lay the groundwork for Rochester's participation in AIM Photonics, which provides access to state-of-the-art integrated photonics fabrication, packaging, and testing facilities and services; CEIS also founded the Light and Sound Interactive Conference and Showcase held in 2017 and 2019. He continues to explore the region's potential to become a major center for audio technology and sound/music production for new media.
@Rochester 5/9/2023