Adapting to COVID-19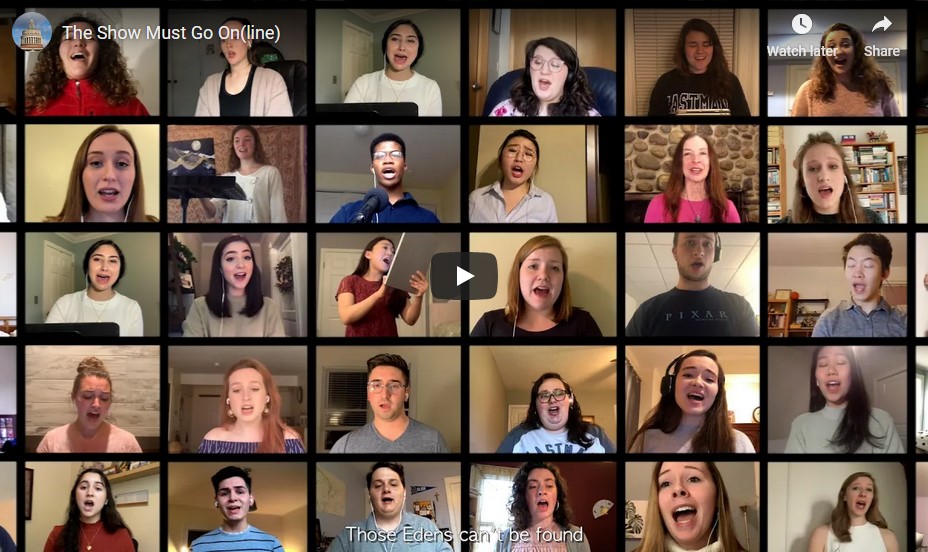 Here's another great example of how our Hajim School faculty have been pitching in to help us confront the challenges of COVID-19. Our River Campus Music Department wanted to continue its traditional performance of the rousing finale of Tchaikovsky's 1812 Overture on the final day of classes last spring. But because of the pandemic, student musicians could not safely gather for a live performance in front of Rush Rhees Library. So, musical director Rachel Waddell worked with Steve Roessner, our Grammy Award-winning senior lecturer in audio and music engineering, who stitched together images of Rachel conducting and of students individually pre-recording their performances. The resulting video released on the University's YouTube channel was big hit.
Now, Steve is working with the River Campus Symphony Orchestra, which is collaborating with the Oberlin College Arts and Sciences Orchestra, on a pre-recorded performance for release in December. Rachel sees this an opportunity for her musicians to learn how to record and present themselves for video or virtual performance. Great work, Steve. Read more here.
Hajim Highlights 1102