Ethan Fahnestock '21 receives Goldwater Scholarship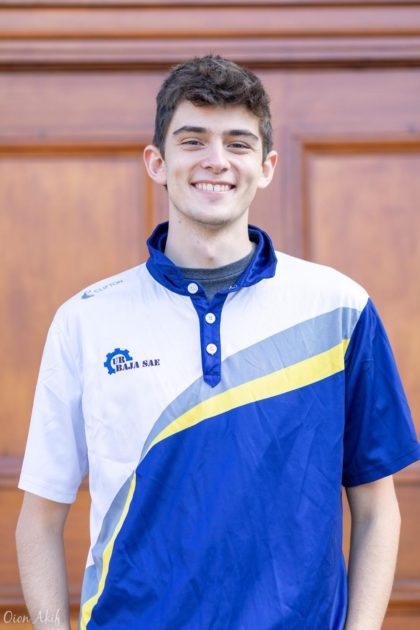 Ethan Fahnestock '21 has received the Barry Goldwater Scholarship, a prestigious national award for undergraduate science majors. The Madbury, New Hampshire, resident is a major in physics and astronomy as well as robotics engineering, an interdepartmental, self-designed major, at the University of Rochester.
The scholarship, named after the former senator and presidential candidate, was authorized by Congress in 1986 to develop a continuing source of highly qualified scientists, mathematicians, and engineers by awarding merit-based scholarships to college sophomores and juniors who plan to pursue graduate degrees and research-oriented careers in those fields. The scholarship is worth up to $7,500 and helps cover tuition, room and board, books, and mandatory fees.
This year's 396 Goldwater Scholars were selected from 1,343 students nationwide nominated by 461 colleges and universities. Rochester's Fellowships Office recruited a pool of candidates, then winnowed 17 applications down to five nominees.
"I'm greatly honored to receive this award and couldn't have achieved it without the support of so many people at the University," Fahnestock says. "I appreciate the strong interdisciplinary nature of the Hajim School, which has allowed me to pursue my interdisciplinary interests. And the Fellowships Office was very supporting in helping me prepare and refine my application."
Fahnestock plans to pursue a PhD in robotics and conduct research to improve the ability of robotic systems to function in unstructured environments. Fahnestock has served as a research assistant in Professor Thomas Howard's Robotics and Artificial Intelligence Laboratory since his sophomore year, completed several independent robotics projects, and presented and published work in multiple venues. For the past two years, he has served as data acquisition team lead for the UR Baja SAE team, outfitting the student-built off-road vehicles with sensors to collect data.
University Newscenter April 29, 2021