Mark Bocko - EDMUND A. HAJIM OUTSTANDING FACULTY AWARD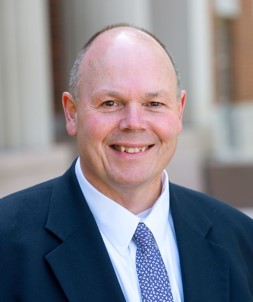 Since 1985, our University and our school have benefited from the exceptional leadership and vision of Mark Bocko, who has twice served as the chair of the Department of Electrical and Computer Engineering.
Mark, the Distinguished Professor of Electrical and Computer Engineering, was the driving force behind one of our most popular undergraduate programs – audio and music engineering – which gives students the skills they need to enter—and keep up with– the rapidly changing field of audio and sound engineering.  As director of the Center for Emerging and Innovative Sciences (CEIS), Mark has forged links between academic researchers and local companies to help create new technologies that benefit our area'sl economy. He has been a tireless advocate for developing the Rochester region as a center for light- and sound-based technologies.
Mark is an expert in audio and acoustic signal processing. Especially noteworthy are the five teaching awards that Mark has received, most recently the Goergen Award for Excellence in Undergraduate Teaching.

Congratulations Professor Bocko!

Hajim Highlights 0524