In Memoriam
Bruce Arden, former dean of engineering, dies at 94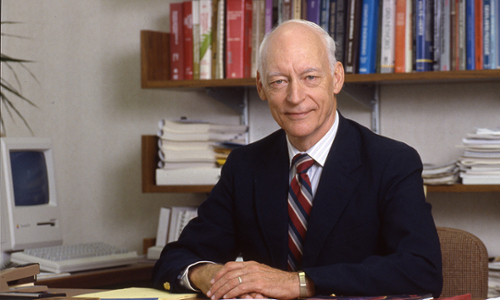 "Luck ushered me into digital computing," Bruce Arden wrote in a memoir shared with his friends and family.
Arden, who served from 1986 to 1994 as the dean of University ofRochester's Hajim School of Engineering and Applied Sciences (then called the College of Engineering and Applied Science), made the most of his good fortune, becoming an early pioneer in the use of computers.
Arden, who died last month in Livonia, Michigan, at age 94, also served as the William F. May Professor of Engineering in the Department of Electrical Engineering at Rochester before retiring with emeritus status.