Alumni News
Electrical engineering alumnus Paul Muntner '91 receives the 2022 Joseph A. Vita Award from the American Heart Association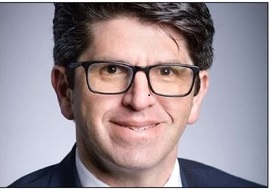 Electrical engineering alumnus Paul Muntner '91, a professor of epidemiology and the associate dean for research at the University of Alabama at Birmingham's School of Public Health, recently received the2022 Joseph A. Vita Award from the American Heart Association. The award recognizes scientists whose research has had a major impact on the field of cardiovascular biology or cardiovascular health during the past five years.
Paul's research focuses on identifying cardiovascular disease (CVD) risk factors and improving CVD prevention and treatment. He currently has 11 grant-funded studies in progress and has published more than 650 articles in peer-reviewed journals.
While at Rochester, Paul was our first squash All-American and a Garnish Scholar, earning him a place in our University's Athletic Hall of Fame.
Hajim Highlights 1205