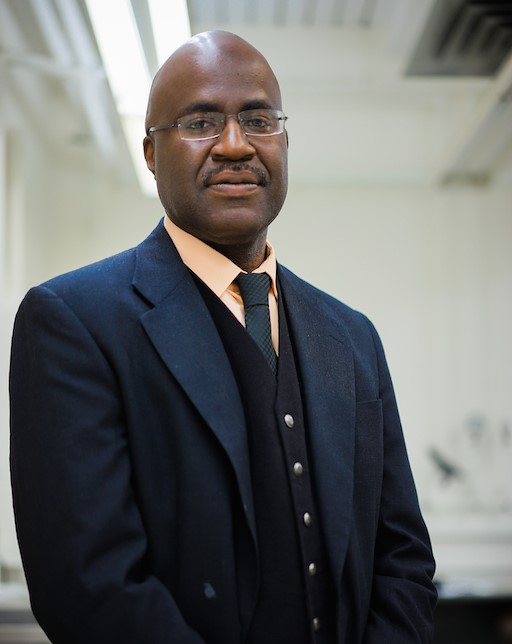 Marvin Doyley
Wilson Professor of Electronic Imaging
Professor of Electrical and Computer Engineering
Professor of Biomedical Engineering
Professor of Imaging Sciences (Radiology)
Chair, Department of Electrical and Computer Engineering
PhD, University of London Imperial College, 2000
518 Chair Office / 621 Faculty Office Computer Studies Building
(585) 275-3774
m.doyley@rochester.edu
---
Short Biography
Marvin M. Doyley received his PhD degree in biophysics from the Institute of Cancer Research (Sutton), University of London Imperial College. Following post-doctoral training at Erasmus University in the Netherlands and Dartmouth College in Hanover, NH, he joined the faculty of the Department of Electrical and Computer Engineering at the University of Rochester in 2008.  Dr. Doyley is the Wilson Professor of Electronic Imaging and is currently Chair and Professor of the Department of Electrical and Computer Engineering, with joint appointments in the Departments of Biomedical Engineering and Imaging Sciences. His research team at the University of Rochester concentrates on non-invasive vascular elastography, high-frequency nonlinear ultrasound imaging, and structural and functional imaging of pancreatic and colorectal cancer. Dr. Doyley is a fellow of the IEEE (Institute of Electrical and Electronics Engineers), AIUM (American Institute of Ultrasound in Medicine), AIMBE (American Institute for Medical and Biological Engineering), and the AAIA (Asia-Pacific Artificial Intelligence Association (AAIA). He currently serves on the editorial boards of IEEE Transactions on Ultrasonics, Ferroelectrics, and Frequency Control, SPIE Journal of Medical Imaging, Physics in Medicine and Biology, and Nature Scientific Reports.
Selected Publications
Visit the Medical Imaging Research Group website for a full list of publications.
Research Overview
Research Interests
Therapeutic and diagnostic imaging using optical, magnetic resonance, and ultrasound imaging