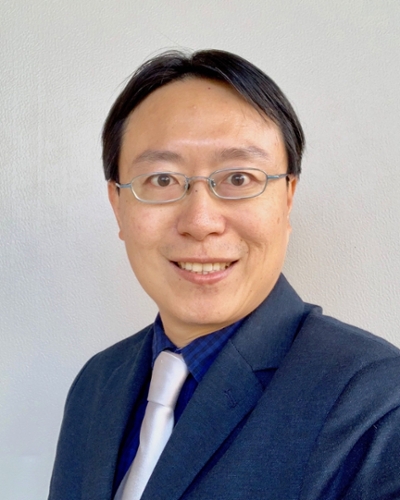 Ming-Lun Lee
Associate Professor of Electrical & Computer Engineering (Instructional Faculty)
PhD, University at Buffalo, 2013
620 Computer Studies Building
(585) 275-2120
Fax: (585) 275-2073
minglunlee@rochester.edu
---
Short Biography
Ming-Lun Lee received his PhD in historical musicology and music theory from the University at Buffalo, as well as master's degrees in electrical engineering and musicology from National Taiwan University. Lee has completed several studies on the analysis and aesthetics of classical recordings, including his PhD dissertation Britten Conducting Britten: A Study of the Recordings Produced with John Culshaw. He has presented papers or offered workshops at the Audio Engineering Society Convention, American Musicology Society Annual Meeting, Buffalo Graduate Symposium on Music, and University of Toronto Music Graduate Student Association Conference.

With teaching and research experience in both electrical engineering and musicology, Lee is well fitted to the interdisciplinary nature of the Audio and Music Engineering program. He is devoted to audio programming using various programming languages, including C/C++, Objective-C, ChucK, Csound, Faust, Max/MSP, Pure Data, SuperCollider, and Swift. He is particularly interested in programming for interactive multi-media performance. His AME/ECE courses include AME262/ECE475 Audio Software Design I, AME264/ECE476 Audio Software Design II, AME196 Interactive Music Programming, ECE114 Intro to C/C++ Programming, and AME240/MUSC240/ECE478 Revolutions in Sound: Artistic and Technical Evolution of Sound Recording. He has received the 2015 Wadsworth C. Sykes Engineering Faculty Award for developing the Interactive Music Programming course.

Lee's current research interests focus on spatial audio and AR/VR. After receiving the AR/VR Pilot Funding Award with Mathew Brown and Zhiyao Duan in 2017, he has recorded over 50 concerts with binaural/Ambisonic microphones and 360/3D VR cameras at the Eastman School of Music and several other concert venues. His other research interests include audio preservation, classical recording production, and the computational analysis of musical performances and recordings.
In addition to his academic research and teaching, Lee is an active choral conductor and baritone singer. He is currently the music director of the Chinese Choral Society of Rochester and vocal coach of the Taiwanese Choral Society of Rochester. Lee studied choral conducting with Chia-fen Weng and voice with Chung-kung Lin and Chi-ling Hong. He has also participated in many choral conducting masterclasses with distinguished mentors, including Dirk DuHei, Gábor Hollerung, Edward Maclary, Robert Page, Oimer Suitner, and William Weinert. Lee has appeared as a guest conductor with the Chin-Yun Chorus and the National Defense Medical Center Choir and as a baritone soloist with the Chin-Yun Chorus, the National Taiwan Normal University Music Department Chorus, and the University at Buffalo Choir.
Research Overview
Research Interests
Audio Programming
Programming for Interactive Multi-media Performance
Audio Preservation
The Computational Analysis of Musical Performances and Recordings
Benjamin Britten's Recorded Legacy
The Art of Classical Recording Production