Welcome to our newest Assistant Professor of Optics!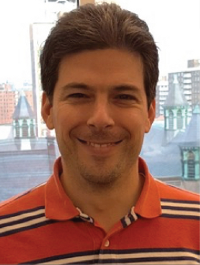 Dr. Jaime Cardenas earned his Ph.D. from the University of Alabama in Huntsville in Optical Science and Engineering.  His research was in single air interface bends and waveguide microcantilevers.  After two years as a process engineer, and three years as a Postdoctoral researcher in the Cornell Nanophotonics group, Jaime continued with the Lipson Nanophotonics Group as a research scientist at Columbia University in June 2015.

Effective July 1, 2016, Jaime joins The Institute of Optics as Assistant Professor of Optics, where he will establish an integrated photonics research laboratory with an emphasis in 2D materials photonics.