Welcome Alumni and Former Faculty
Thank you for visiting The Institute of Optics' Alumni web pages.
We are collecting information about our alumni for our archives. We're interested in learning about what all of our alumni are up to—whether you got a job, got married, or just want to share a fun story about your time here. You don't have to be famous to become a part of Institute history!
Please email Gina Kern any anecdotes, pictures, and interesting factoids from your time at the Institute or in the real world. If you have an object or anything else that you would like to donate to the archives, please let us know.
You can now update your information online! Follow this link to fill out the online form.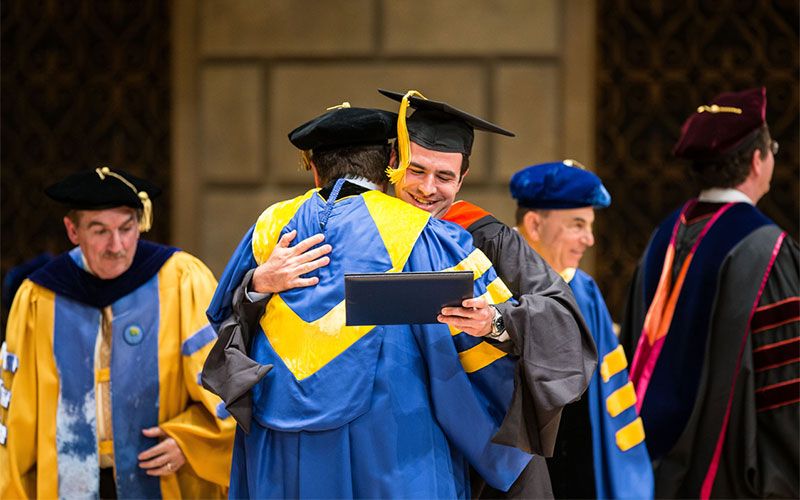 Dennis Fantone hugs his father, Dr. Stephen Fantone after receiving his Optics degree at Kodak Theatre.