The Industrial Associates (IA) Program
IA Home > Student Recruiting
Student Recruiting
One of the most valuable benefits of IA Membership is the priority access to students. Member companies are able to gauge individual talent by interfacing directly with students, be it through ad hoc campus visits or Bi-Annual IA Meeting networking opportunities, poster sessions, and scheduled interviews. Member companies can also post their vacancies on our electronic Job Board for students and alumni to view.
The online resume database has been discontinued. IA members may contact Dustin Newman for access to student resumes.
---
Upcoming Event
Thursday, October 15, 2020
7-8 p.m. EDT
Campus Talk by Sunny Optical Technology
Join us to gain a comprehensive understanding of Sunny Optical Technology and hear about their campus recruitment efforts!
---
SPIE Student Chapter Update | Spring 2020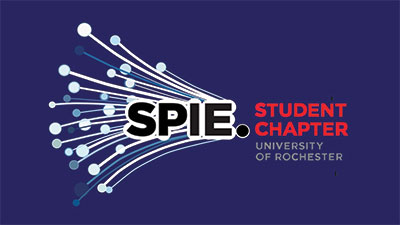 Amidst uncertain times, the SPIE Student Chapter is continuing its activities and support of the student body at the Institute of Optics. Currently we have planned virtual game nights and socials to replace our regular in-person events, and we are brainstorming online outreach activities to carry out in place of visiting schools. We are proud to still be bringing students together for social, outreach, and professional development activities.
We also realize that the most effective leaders are using this situation to re-evaluate their normal operations, and we are doing that as well. Moving forward, we want a stronger connection with industry. We believe that we can work with industry to create new activities in outreach and professional development, and this would be a great step in bringing our community closer together. You can see more about us from the video and the slides provided. We are looking forward to innovating on our activities, and we look forward to hearing from you!
On behalf of the executive board and student chapter at-large, thank you.
Nick Kochan
President, UR SPIE Student Chapter