November 26, 2019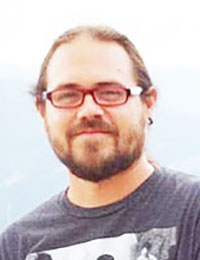 Manuel Guizar-Sicairos '08 (MS), '10 (PhD), an Institute of Optics alumnus and currently a beamline scientist at the Paul Scherrer Institute in Switzerland, is the 2019 recipient of the International Commission for Optics (ICO) Prize for 2019.
---
November 15, 2019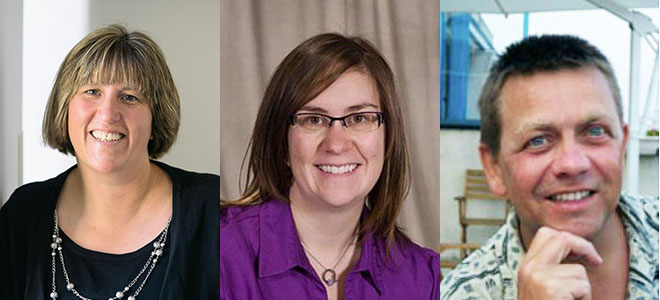 Two faculty members and a visiting professor at the University of Rochester's Institute of Optics have been named fellows of the Optical Society (OSA), the world's leading organization devoted to optics and photonics.
---
November 6, 2019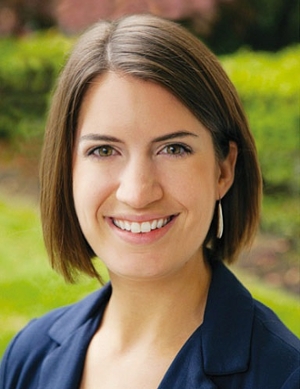 Katie Schwertz '08 says she "didn't really know anything about optics" until she took an introductory course at the Institute of Optics. Now she's been elected a director of SPIE, the International Society for Optics and Photonics.
---
August 27, 2019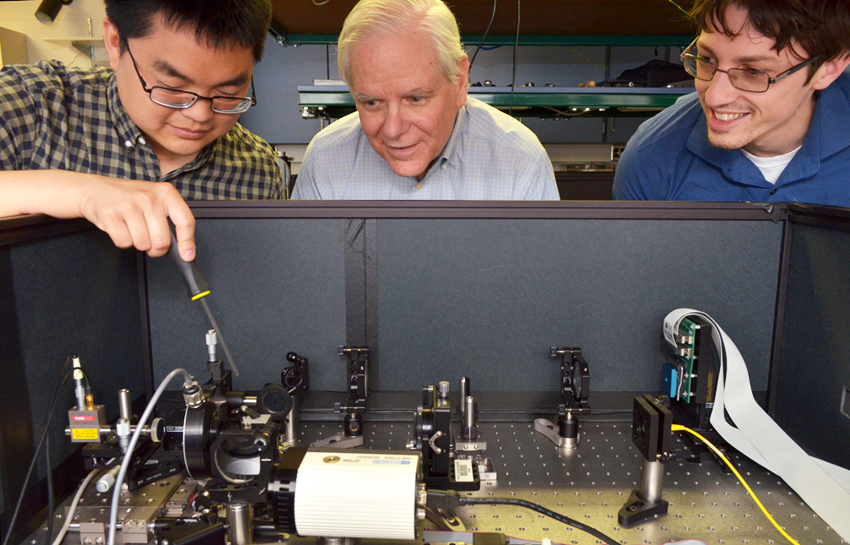 In addition to remarkable research and teaching skills, this year's recipient of the Hajim School Lifetime Achievement Award has a splendid knack for reading the writing on the wall. (Presented September 9, 2019 by Wendi Heinzelman, Dean of the Hajim School of Engineering and Applied Sciences)
---
August 16, 2019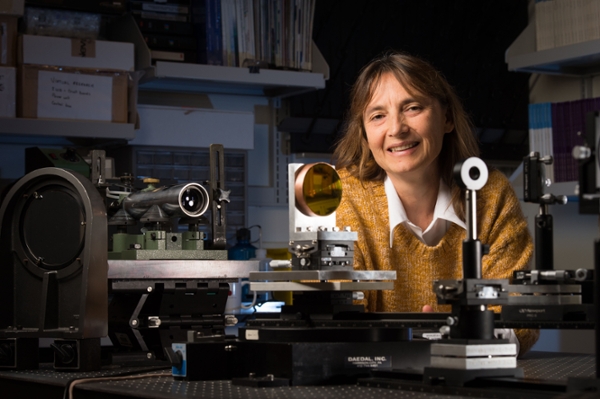 After graduating with a master's in optical engineering from the Ecole Superieure d'Optiquein Orsay, France, Jannick Rolland moved to Tucson, Arizona. She wanted to become fluent in English and resolve, once and for all, whether she should pursue a career in dance or science.
---
August 13, 2019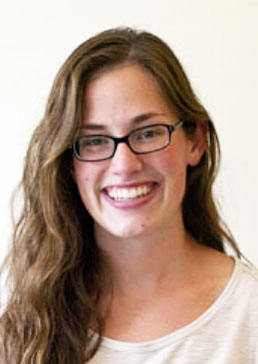 Eryn Fennig, a PhD candidate in the lab of Duncan Moore, Rudolf and Hilda Kingslake Professor in Optical Engineering Science, is a recipient of the 2019 Advanced Photonics Best Student Paper Prize for "Planar Light Guide Concentrators for Building Integrated Photovoltaics." The paper, co-authored by research engineer Greg Schmidt and Moore, was presented at the Optical Devices and Materials for Solar Energy and Solid-state Lighting (PVLED) meeting at the recent OSA Advanced Photonics Congress, held in San Francisco.
---
August 8, 2019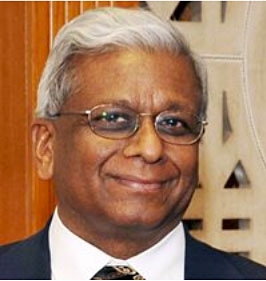 Two recent awards pay tribute to Govind Agrawal, the James C. Wyant Professor of Optics at the Institute of Optics, who has made seminal contributions in many areas of physical optics, including lasers, fiber-optical communications, and nonlinear optics.
---
July 24, 2019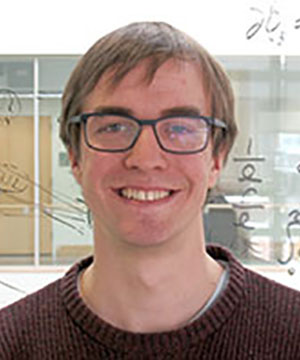 Matthias (Matt) Banet won the Outstanding Student Paper award from the Optical Society (OSA) for his paper, "Multiplexed Digital Holography for Atmospheric Characterization,"  in the topical meeting on Propagation Through and Characterization of Atmospheric and Oceanic Phenomena at the OSA's Imaging and Applied Optics Congress in Munich, Germany, on June 27, 2019.
---
June 28, 2019
The top finisher in this year's Luminate competition is a startup company with strong ties to The Institute of Optics.
---
June 10, 2019
Amelia Nice may not have fully understood the science involved, but the 2-year-old was clearly intrigued by what she saw inside a dark box at Rochester's Lilac Festival last month.
---
June 4, 2019
A memorable scene from the movie Apollo 13 shows three astronauts being relentlessly bounced and jostled during their launch. Imagine what all that bouncing does to a finely tuned space telescope when it is lifted off a launch pad!
---
May 23, 2019
During her week in Stockholm last December, Nobel Laureate Donna Strickland '89 (PhD) had to explain to her hosts why Americans would not be glued to their TV sets watching Nobel Prize coverage, as many Europeans would be.
---
May 9, 2019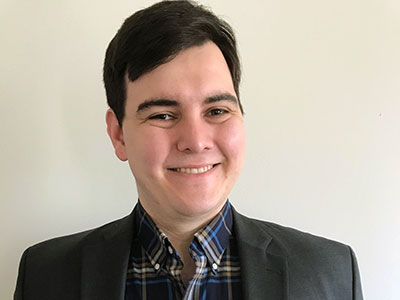 Nick Takaki, a fourth year PhD student at The Institute of Optics, working with Professor Jannick Rolland, Brian J. Thompson Professor of Optical Engineering, is the 2019 winner of the Michael Kidger Memorial Scholarship award.
---
March 25, 2019
This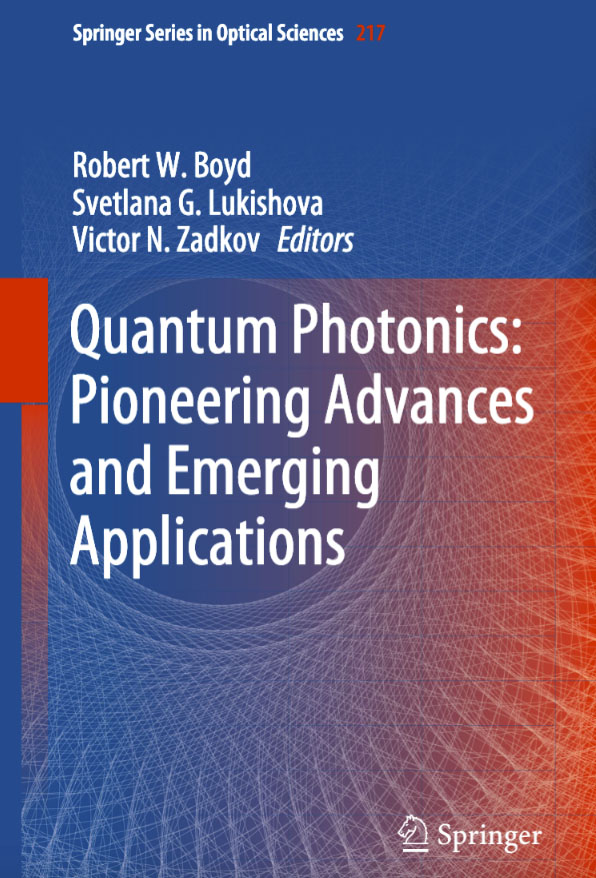 is the stepping off point for Quantum Photonics: Pioneering Advances and Emerging Applications (Springer Nature 2019). Edited by Robert Boyd and Svetlana Lukishova of the Institute of Optics and Victor Zadkov of the Institute of Spectroscopy in Troitsk, Moscow, Russia, the book provides the latest advances in modern quantum, nano-, and nonlinear photonics (Part I) and historical experiments of the period 1900─1956 on light pressure, single photons and nonlinear optics complimented with reprints and translation into English of some pioneering experimental papers (Part II). It is available online through the University of Rochester subscription for the Springer Series in Optical Sciences.
---
March 25, 2019
Kyle Fuerschbach, who received his PhD from the Institute of Optics in 2014, has been selected as the 2019 recipient of The Optical Society (OSA) Kevin P. Thompson Optical Design Innovator Award.
---
February 19, 2019
Thanks to the generosity of one Institute of Optics alumnus, another has been honored with an endowed chair at the University of Arizona's College of Optical Sciences.
---
January 10, 2019

From left to right: Thomas Brown, Gerard Mourou, Linda Smith and Donna Strickland.
---
December 12, 2018
The associate professor of optics holds 63 U.S. and 151 foreign patents and his inventions have helped protect the integrity of the ballot box, preserve great works of art, and assess the damage mobile screens do to our eyes.
---
November 28, 2018
Robert Boyd, known for his pioneering work in nonlinear optical interactions and nonlinear optical properties of materials, has been named a fellow of the American Association for the Advancement of Sciences (AAAS). The Institute of Optics professor is among 416 members of the association being recognized for their "efforts toward advancing scientific applications that are deemed scientifically or socially distinguished."
---
October 30, 2018
Michael Pomerantz, a technical associate with the Institute's Hopkins Center for Optical Design and Engineering, is this year's recipient of the Rochester Regional Photonics Cluster (RRPC) Education Award, which recognizes individuals who inspire students to embrace optics, photonics, and imaging sciences and who guide them in career development.
---
October 26, 2018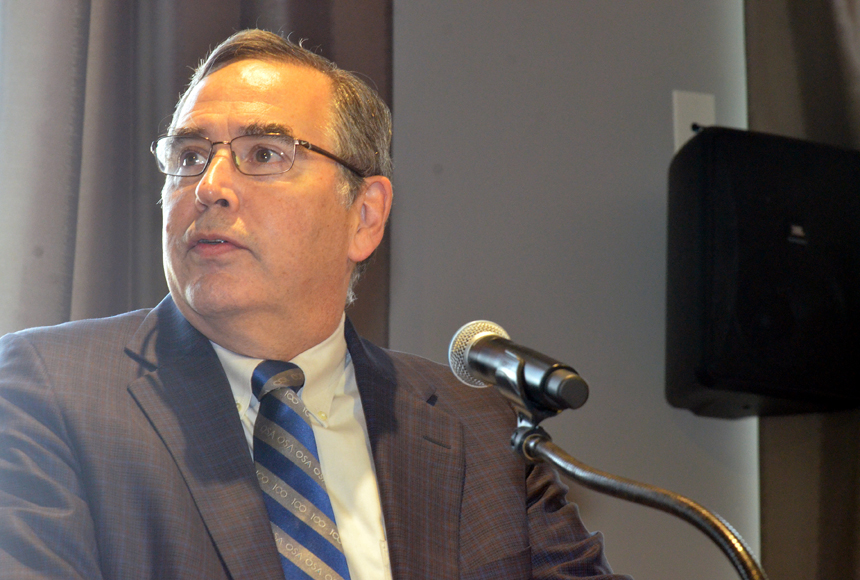 ---
August 22, 2018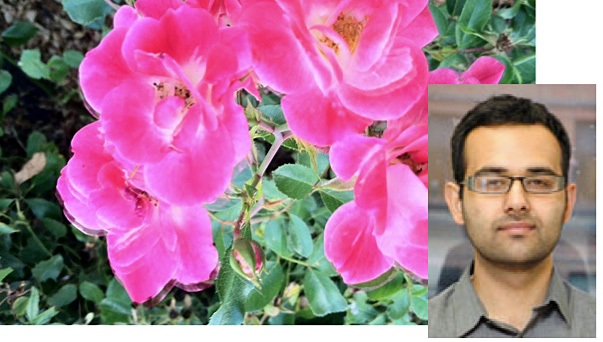 ---
August 15, 2018
Friends and colleagues of Emil Wolf gathered yesterday to honor the memory of one of the most recognized optical scientists of his generation.
---
August 13, 2018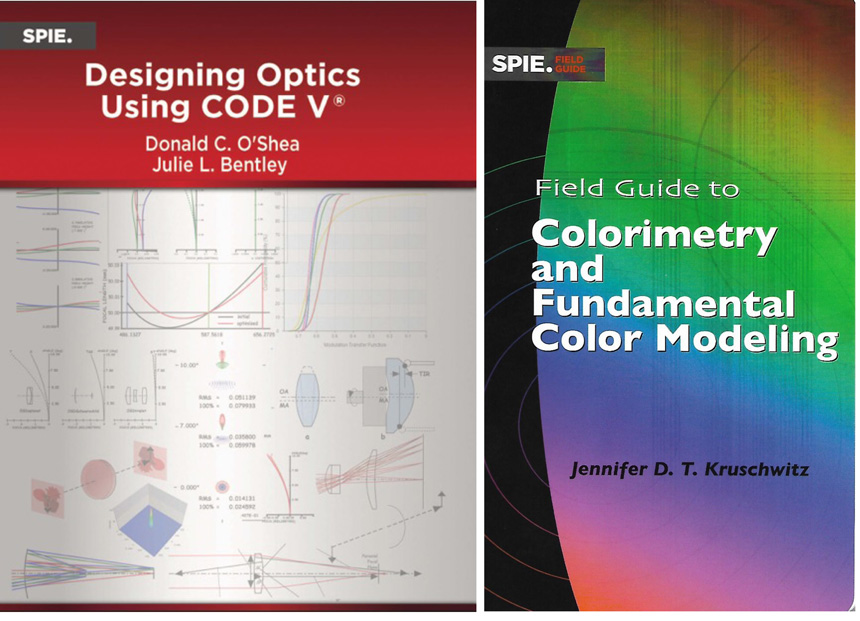 ---
August 1, 2018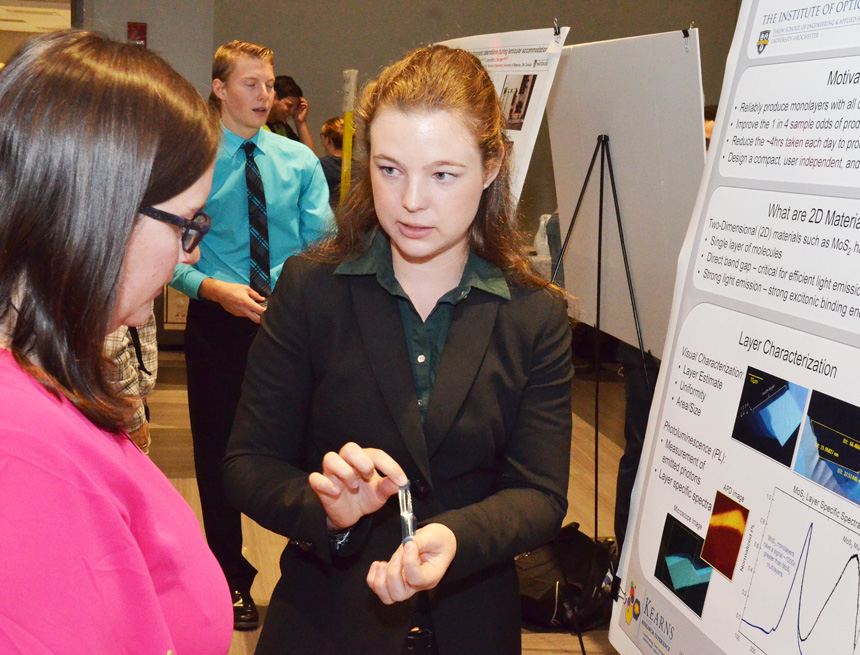 ---
July 23, 2018
The lab of Chunlei Guo, professor of optics, continues to produce exciting discoveries. In a paper published recently in Nature Light: Science & Applications, Chunlei and Billy Lam, a PhD student in his lab, describe a wedged reversal shearing interferometer that provides a much simpler way to measure beams of light— even powerful, superfast pulsed laser beams that  require very complicated devices to characterize their properties.
---
July 23, 2018
Congratulations to Xi-Cheng Zhang, the M. Parker Givens Professor of Optics. Last fall his lab created a buzz by being the first to create terahertz light from water, in collaboration with groups at universities in China and Russia. Now Xi-Cheng has received a grant from the Air Force Office of Scientific Research to develop new physics to fully characterize this process in liquids, especially in water and related materials, to support new THz wave science, technology, and applications.
---
July 10, 2018
Hajim School engineering students have generally worked on their senior design projects with other students in their own department. Now, they'll be able to draw on the expertise of carefully screened engineering students in other departments as well, thanks to the Hajim Consultants program proposed by James Zavislan, an associate professor of optics, an associate dean for education and new initiatives --  and a newly appointed Mercer Brugler Distinguished Teaching Professor.
---
July 5, 2018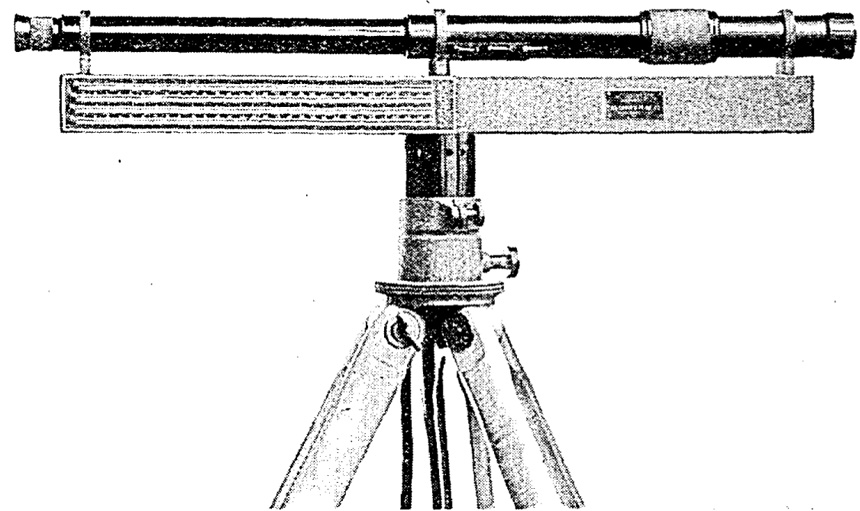 ---
June 20, 2018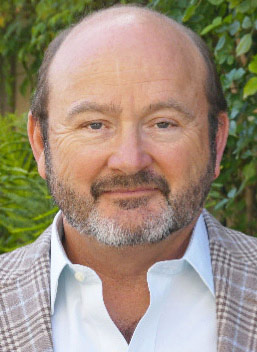 Joseph Marron '86, an alumnus of the Institute of Optics, has more than 20 patents to his credit. But his latest, for a new way to obtain real-time readings from large laser radars, has special significance.
---
June 14, 2018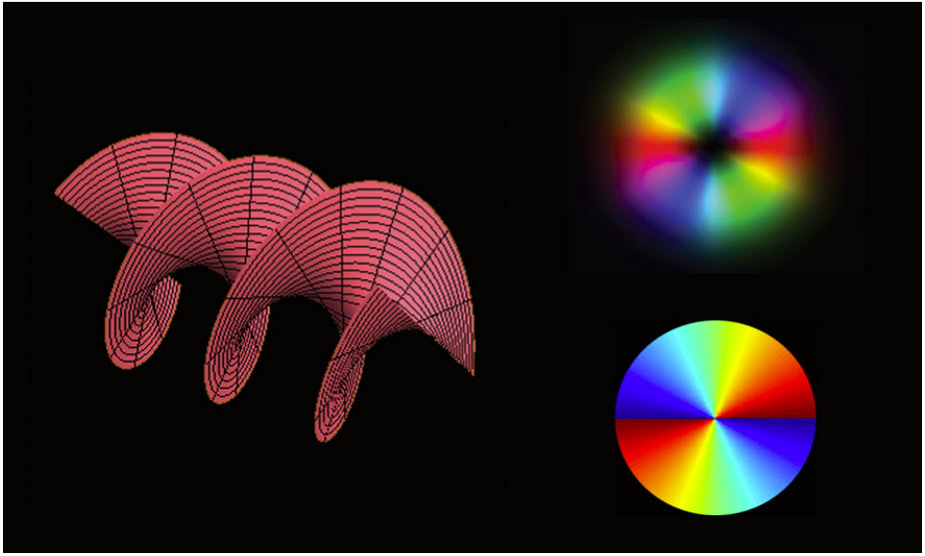 Thomas Brown and Robert Boyd, professors of optics, are among the authors of a new survey of the biggest scientific challenges and questions in the field of quantum optics.
---
June 4, 2018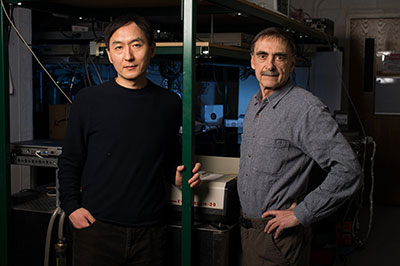 Chunlei Guo, professor of optics, and senior scientist Anatoliy Vorobyev, have received the 2017 T.C. Graham Prize from the Association for Iron and Steel Technology for their use of femtosecond laser pulses to etch metal surfaces.
---
May 17, 2018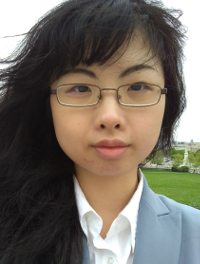 Di Xu has been awarded a 2018 Optics and Photonics Education Scholarship by SPIE, the international society for optics and photonics, for her potential contributions to the field of optics, photonics or related field.
---
March 21, 2018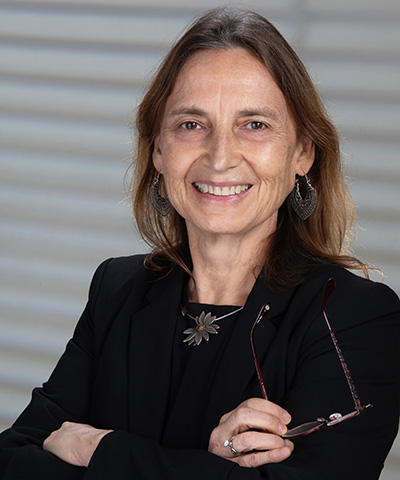 As part of Women's History Month, the Augmented World Expo (AWE) is celebrating eight of the world's top AR+VR women visionaries.  Among those honored is Professor Jannick Rolland, Director of the Center for Freeform Optics (CeFO).  Jannick received this recognition for her inspiring work in the field of optics which has helped pave the way for today's women in XR.  Read more here.
---
March 10, 2018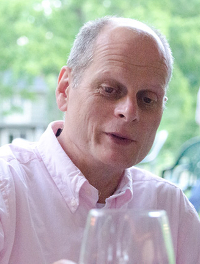 Former Institute professor and director Ian Walmsley was recently appointed Provost of Imperial College, London.  Professor Walmsley studied quantum information, entanglement and quantum encryption at Rochester and remains an expert and asset to the field.
---
March 9, 2018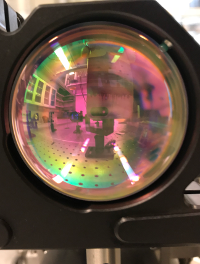 John Marciante, associate professor of optics, has undertaken a joint research project with FemtoRoc Corp. The goal is to develop more powerful lasers that will make it commercially viable to change the surface of metals in incredible ways, so they are super water-repellent, for example. The project, expected to take six years, has a research budget estimated at $10 million. This would enable technology developed by Chunlei Guo, professor of optics, and Anatoliy Vorobyev, a senior scientist, to be used for a host of applications, including de-icing of commercial airplanes and large trucks, rust and corrosion prevention of exposed metal surfaces, and cleaner, anti-microbial surfaces for surgical and medical facilities.
---
March 8, 2018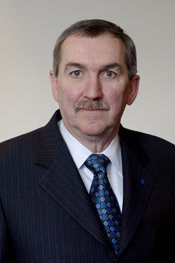 The Edward T. Bryand Distinguished Engineering Award is given each year by the University of Maine's College of Engineering to recognize an individual, outside the University, who has brought distinction to the profession of engineering. 

It is appropriate that Duncan Moore, the Rudolf Kingslake Professor of Optical Engineering at Rochester, is the 2017 recipient of the award.

Moore, after all, is a native of Maine, who received his undergraduate degree in physics and an honorary doctorate from the University of Maine.

And he has certainly "brought distinction to the profession of engineering" – at many levels of service.

As a researcher, Moore is an expert in gradient-index optics, computer-aided design, and the manufacture of optical systems.
---
January 10, 2018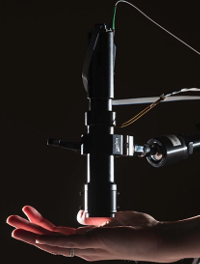 Despite advances in microsurgery, it can still be difficult to tell if a skin cancer has been entirely removed without a follow-up biopsy, which could require a patient to come back for a second operation.

But what if the biopsy could be performed noninvasively as part of the initial procedure, so the surgeon would know immediately whether additional cancerous tissue needed to be removed?

A novel optical device to do just that moved a step closer to commercialization recently. LighTopTech, a University of Rochester spinoff, was one of 10 startups to advance to the next phase of a competition sponsored by the accelerator Luminate, "the world's largest start-up accelerator program for optics, photonics and imaging technologies," according to a press release from the office of New York Governor Andrew Cuomo.
---
January 10, 2018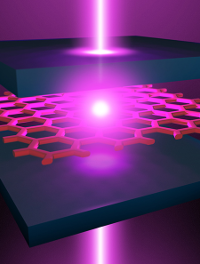 Most objects react in predictable ways when force is applied to them—unless they have "negative mass." And then they react exactly opposite from what you would expect.
---
January 10, 2018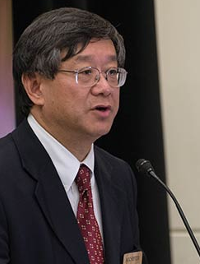 Two University of Rochester faculty members—William Jones of the Department of Chemistry and Xi-Cheng Zhang of the Institute of Optics—have received prestigious Humboldt Research Awards. The awards will enable them to spend up to one year cooperating on a long-term research project with specialist colleagues at a research institution in Germany.
---
January 9, 2018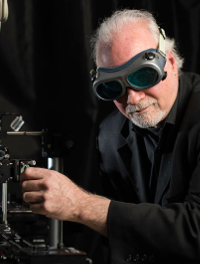 A professor of optics at the University of Rochester, Knox has been awarded a slew of patents – 50 in the US, and another 150 or so worldwide. Most recently, he co-invented a potentially game-changing way of correcting vision by noninvasively modifying the cornea with femtosecond lasers. It also works with contact lenses and intra-ocular lenses.