Optics Win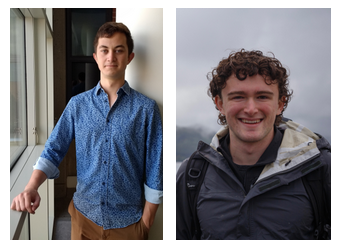 PhD students Nicholas Kochan (left) and Maximillian Bruggeman (right) of the Institute of Optics received individual awards for their entries in the 2017 Robert S. Hilbert Memorial Optical Design Competition.  Their projects were part of the design class taught by Professor Julie Bentley.  Now in its 18th year, the annual competition is open to students in North America working toward a bachelor's, master's or doctoral degree who use Synopsys CODE V or LightTools software to perform optical design and engineering research.
Kochan's design (below) is titled "Design Study: Dual Band Solar Concentrator/Coupler" and was designed using Synopsys CODE V and LightTools software.  It uses a combination of refractive materials and mirrors to separate the infrared band from the solar spectrum, so that the infrared light can be directed onto a separate collector from the remaining spectrum.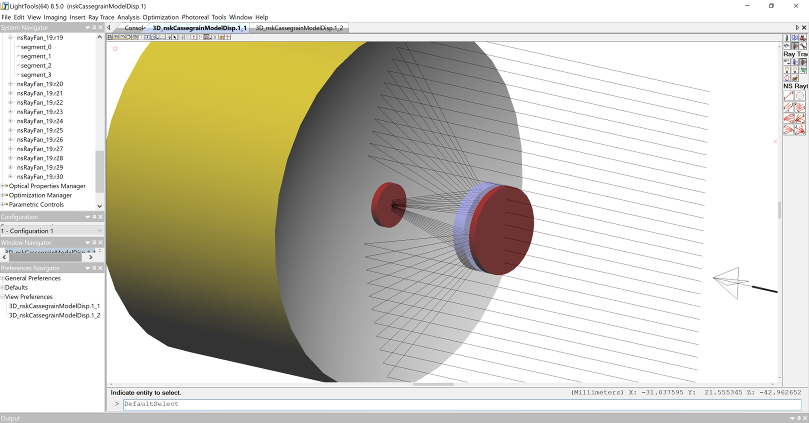 Bruggeman's design, "Design of a Telephoto SLR Camera Lens from Scratch," is pictured below, showing the path of light rays entering the telephoto lens at the left to be focused on the image plane at the right.  The lens uses a series of seven individual glass elements to minimize aberrations in the final image.