Recent News
February 27, 2020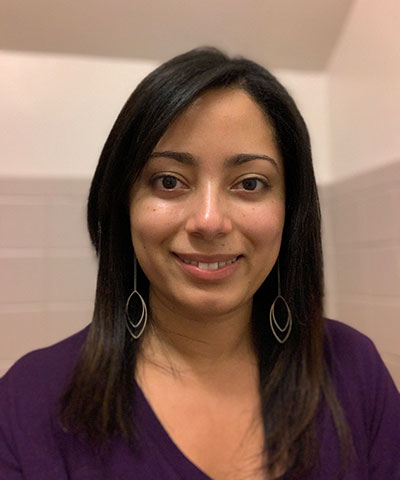 Last year's senior class at Bucknell University chose Melodie Lawton as the faculty member "most likely to boost your confidence."
---
January 14, 2020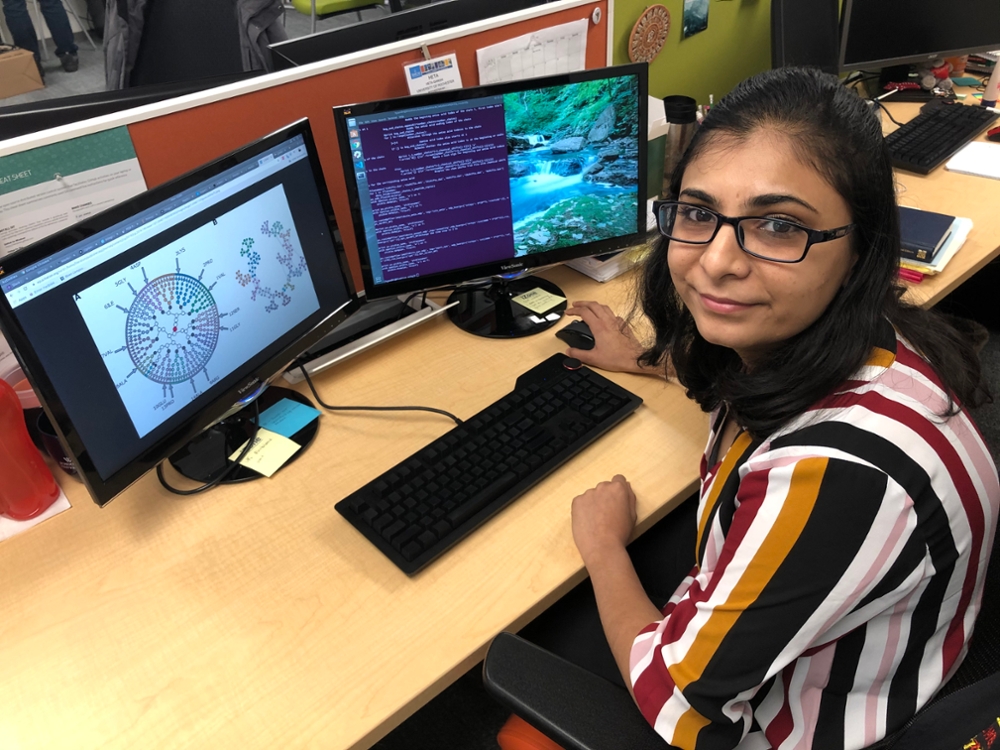 The Andrew White lab at the University of Rochester uses computational modeling to simulate how peptide molecules spontaneously self-assemble into a supramolecular complex or new phase.
---
November 27, 2019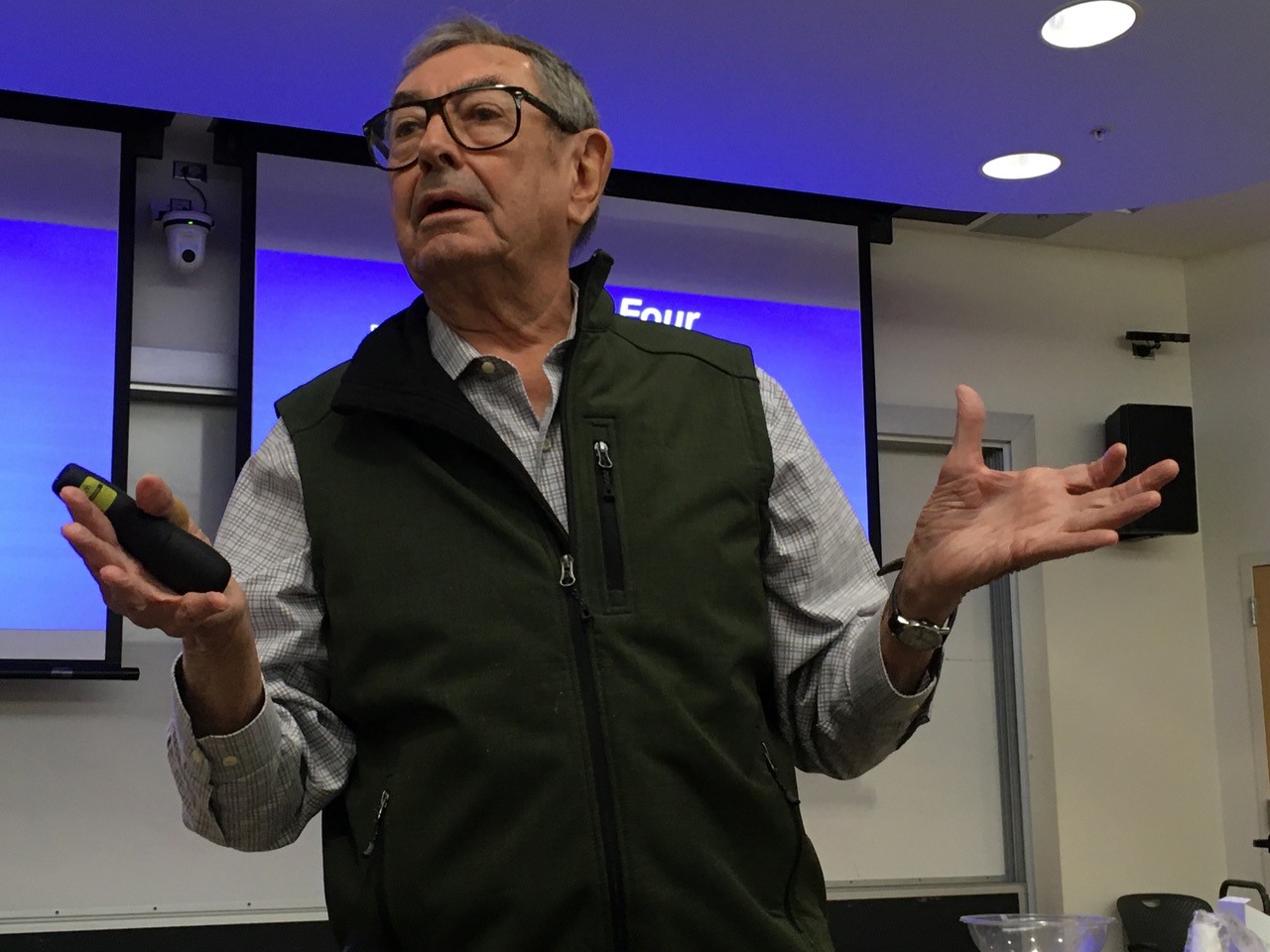 The Department of Chemical Engineering was honored to welcome to campus Harry B. Gray, the Arnold O. Beckman Professor of Chemistry at California Institute of Technology and founding director of the Beckman Institute for Advanced Science and Technology. On November 20, his guest lecture on metal oxos drew a sizeable crowd.
---
November 27, 2019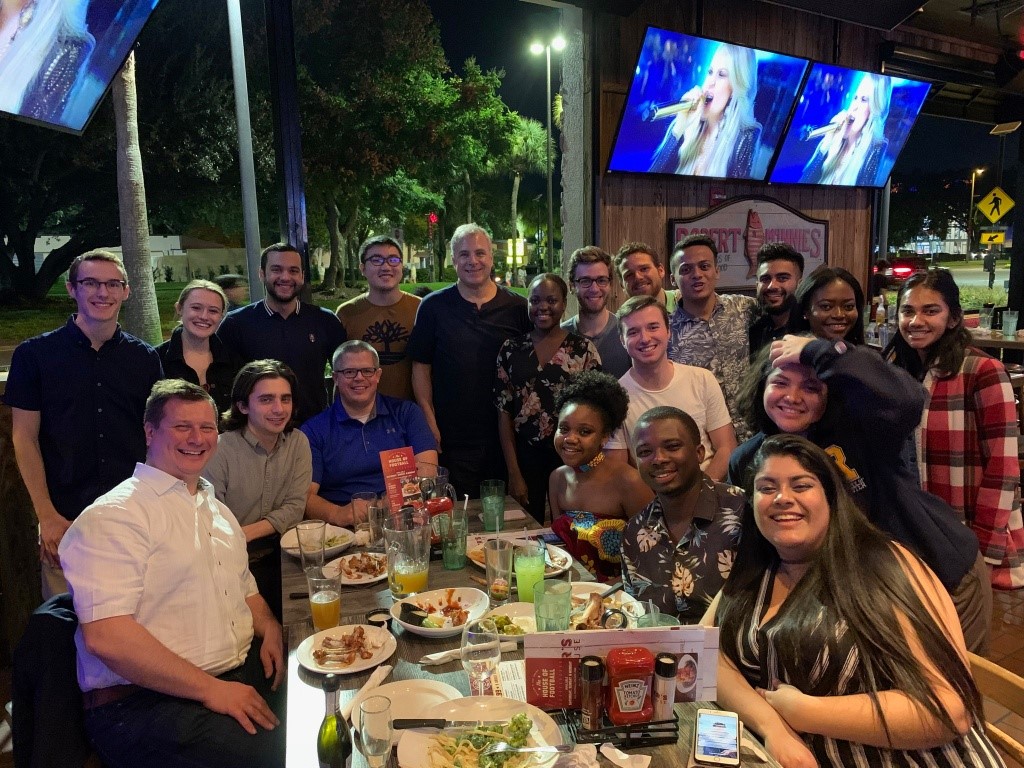 Members of the University of Rochester delegation to the recent AIChE national student conference in Orlando listened eagerly as awards were announced.
---
November 19, 2019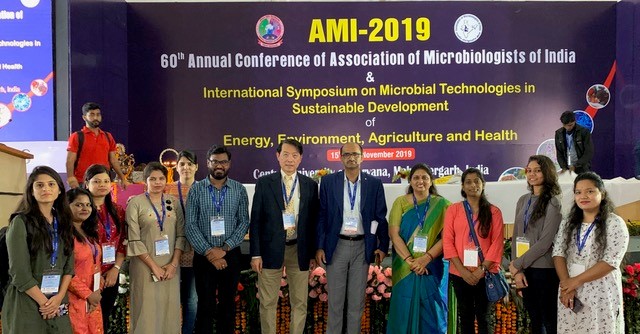 Professor J. H. David Wu was invited to give the opening session plenary lecture at the 60th Annual Conference of Association of Microbiologists of India and International Symposium on Microbial Technologies in Sustainable Development of Energy, Environment, Agriculture and Health, November 15-18, 2019.  Professor Wu's talk was titled: "The Cellulosome: A Molecular Machine for Cellulose Degradation"
---
October 9, 2019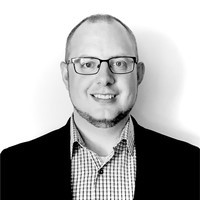 Andrew Wunder '04 (MS '05) was announced as the first-ever recipient of the Department of Chemical Engineering's new Young Alumni Achievement Award, which will be given annually to recognize graduates within the last 15 years for their service to society, their professional and technical accomplishments, and their demonstrated leadership. Andrew, currently the director of operations at Henkel in Lyons, NY, has also been a compounding manager at Zotos International, R&D process engineer at Ferro Corporation, and process engineer for Kodak. Andrew has also served on the department's Advisory Board, providing key insight into the current industry and how the department can improve its undergraduate program. Andrew accepted his award on Friday, October 4th during Meliora Weekend. 
---
September 3, 2019
In their pursuit of innovative ideas to enrich the intellectual character of the Center on Advanced Materials for Photonics and Lasers, AMPL, based in Chemical Engineering, Professors Chen and Anthamatten have been awarded a Technology Development Fund at the University in collaboration with Meadowlark Optics, Inc.
---
July 30, 2019
It is all well and good to learn theories in the classroom, say three University of Rochester chemical engineering undergraduates working with Marc Porosoff this summer.
---
July 2, 2019
The most-read published article in Journal of The Electrochemical Society belongs to Professor Jacob Jorne; entitled "Proton Conduction and Oxygen Diffusion in Ultra-Thin Nafion Films in PEM Fuel Cell: How Thin?"
---
June 26, 2019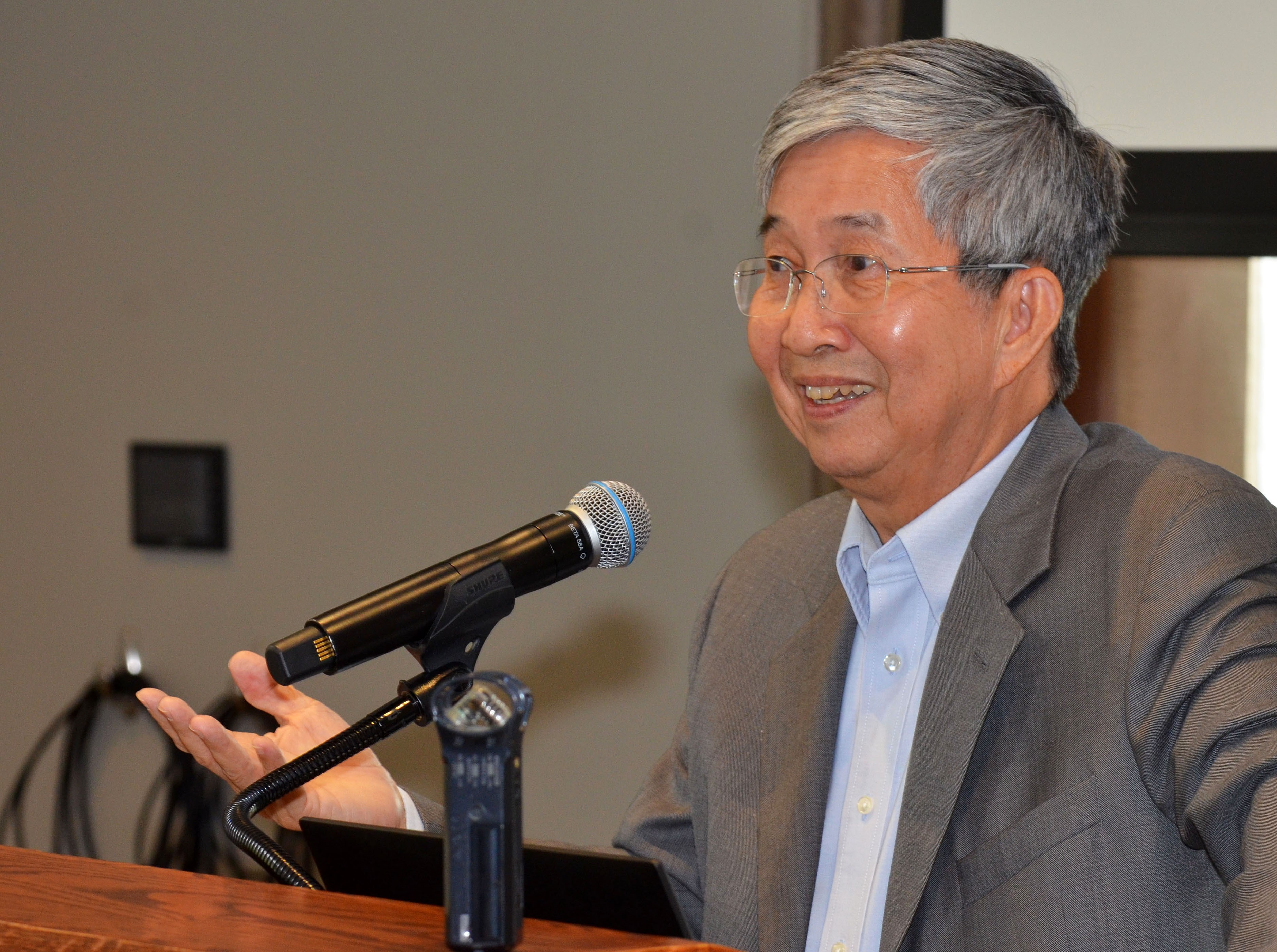 Every weekend, when he takes his children shopping at a local wholesale store, Mitchell Anthamatten is reminded of the magnitude of what his friend and colleague Ching Tang has accomplished.
---
June 14, 2019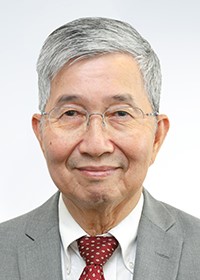 Dr. Tang studied light emission processes in electrically-driven organic materials and invented a new device structure in which two carefully-selected materials were stacked, allowing for high-efficiency light emission at low drive voltages. This pioneering work has led to the practical use of organic light-emitting diodes (OLEDs) and their widespread application in displays and lighting.
---
May 19, 2019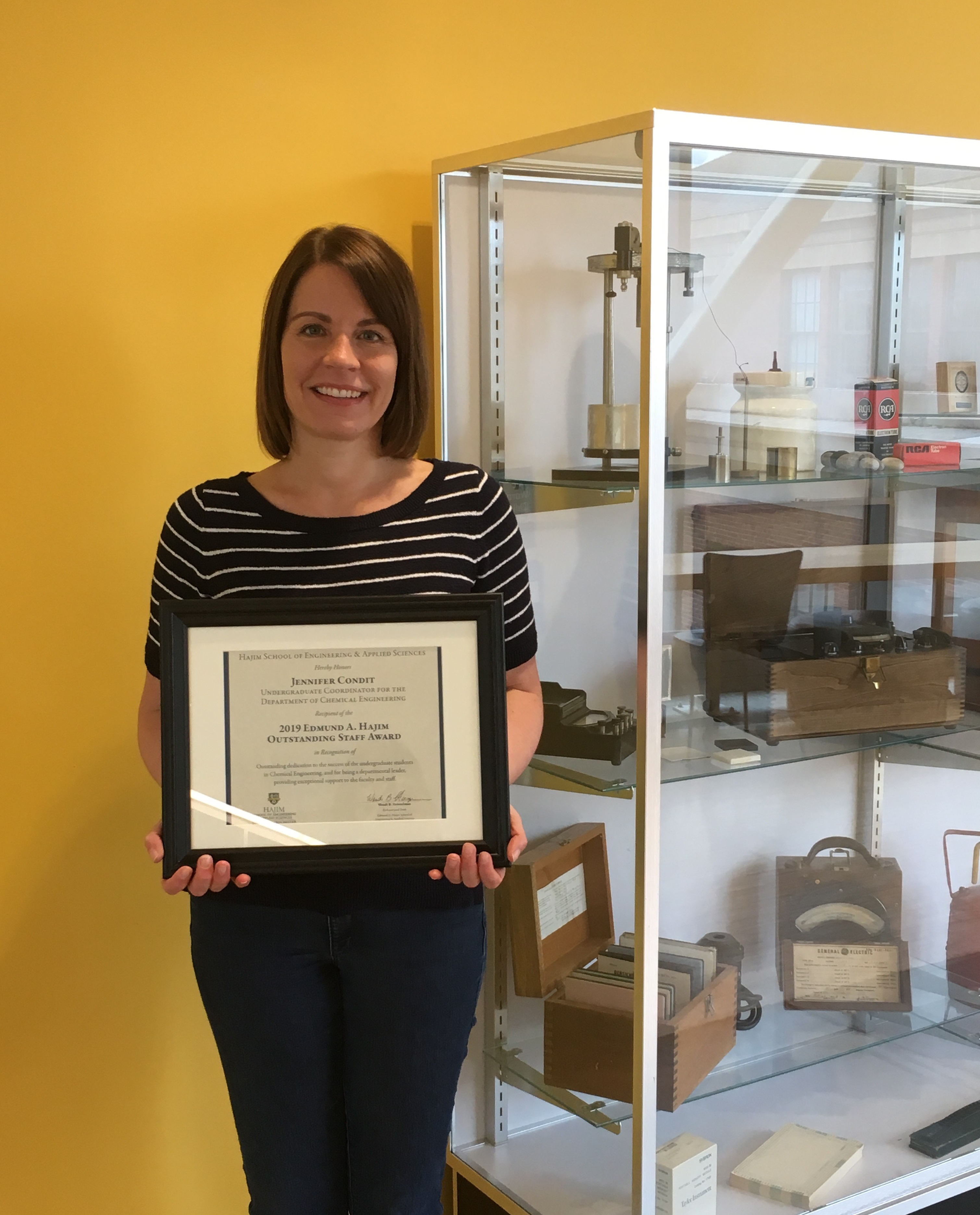 Jennifer Condit, the undergraduate program coordinator for the Department of Chemical Engineering, received the 2019 Edmund A. Hajim Outstanding Staff Award.  Jennifer advised 240 undergraduate students amidst a host of other duties essential to the department's operation, yet manages to "make things happen seamlessly and professionally," says department chair Mitchell Anthamatten. "What impresses me most about Jen is her absolute professionalism," he adds.  Jennifer's Dottie Welch award four years ago is a testament to the respect her students have for her. Congratulation Jen!
---
May 2, 2019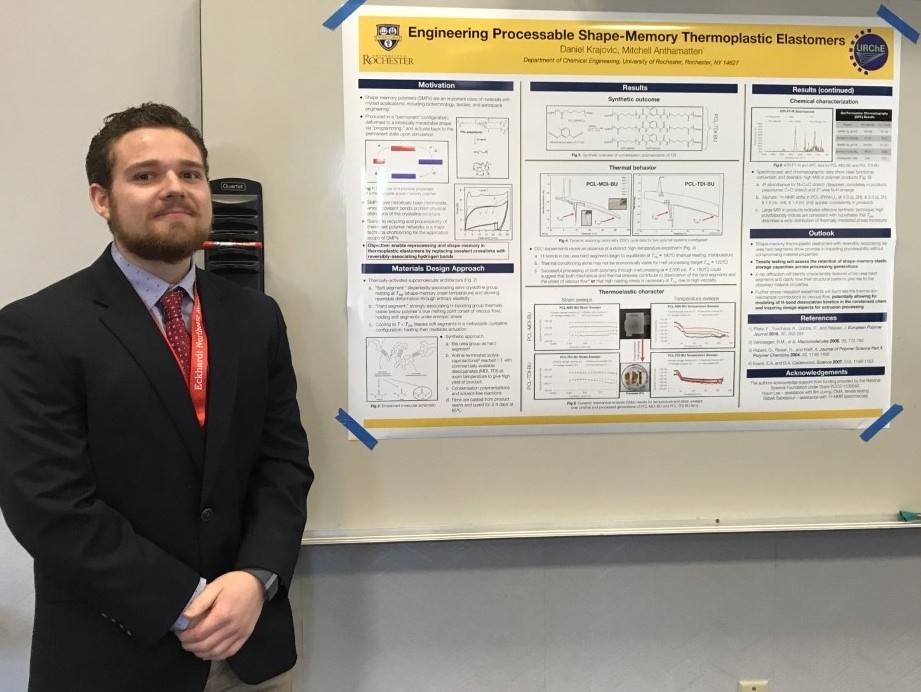 CHE junior Daniel Krajovic won 1st place in the student Poster competition on March 30, 2019 at the Northeast regional AIChE student conference.
---
April 5, 2019
---
April 1, 2019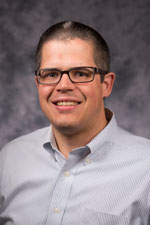 In the quest for safer lithium ion batteries for vehicles and for grid storage of renewable electricity, considerable research has focused on using solid electrolytes.
---
February 11, 2019
Each year, teams of Hajim School of Engineering and Applied Sciences seniors in ABET-accredited majors complete a culminating design project. The projects are often sponsored by outside companies or agencies, including a previous collaboration with Golisano to design an accelerometer to monitor chest wall movement for children on mechanical ventilation. The projects allow the students to apply what they've learned in class to "real world" projects with "real world" time and design constraints.
---
February 9, 2019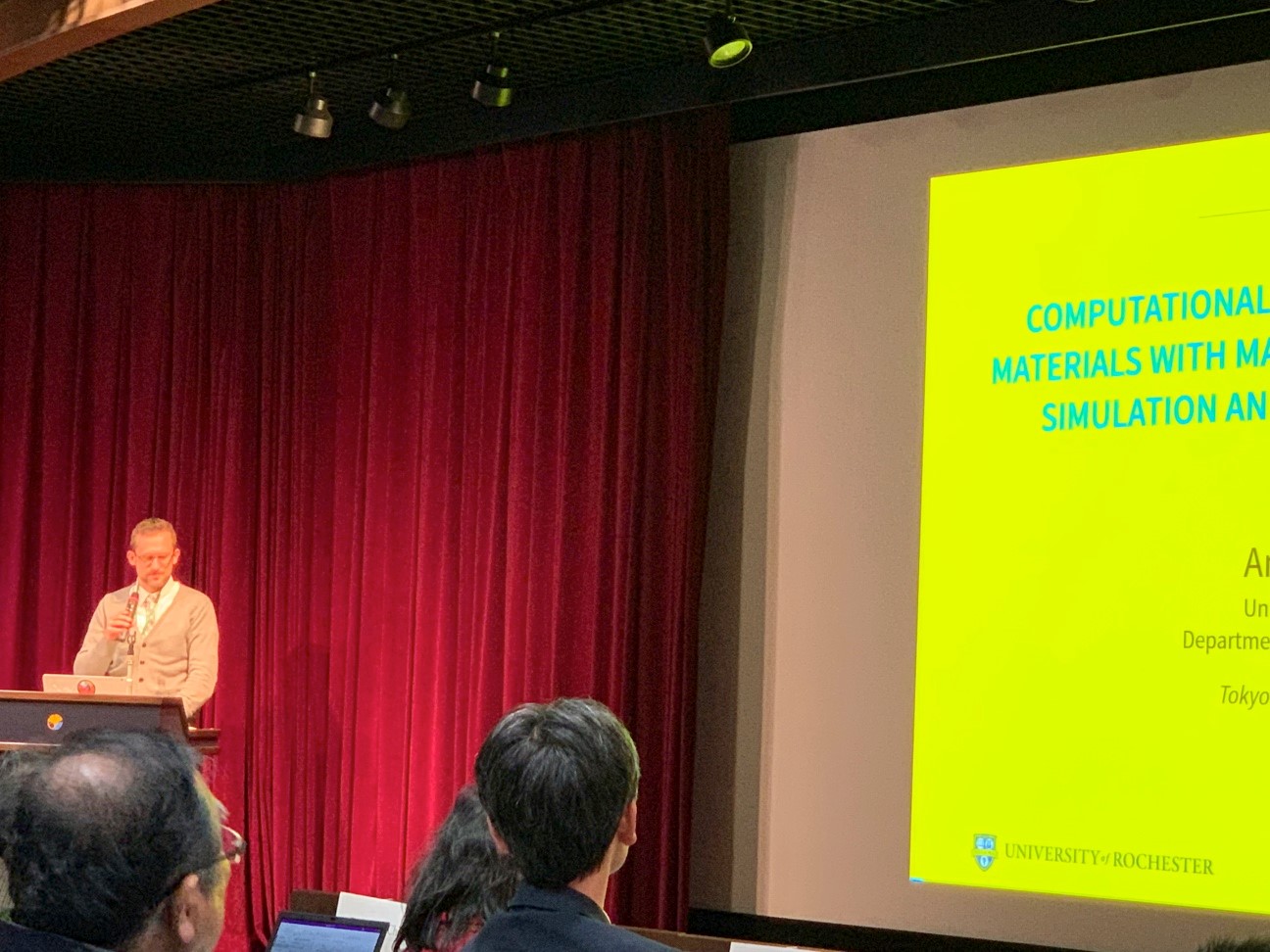 Professor Andrew White gave a talk at the International Symposium on Materials Informatics on Data Science and Chemical Engineering in Tokyo, Japan.  His talk was titled: "Computational design of peptide-based materials with maximum entropy molecular simulation and data-driven modeling"
---
January 31, 2019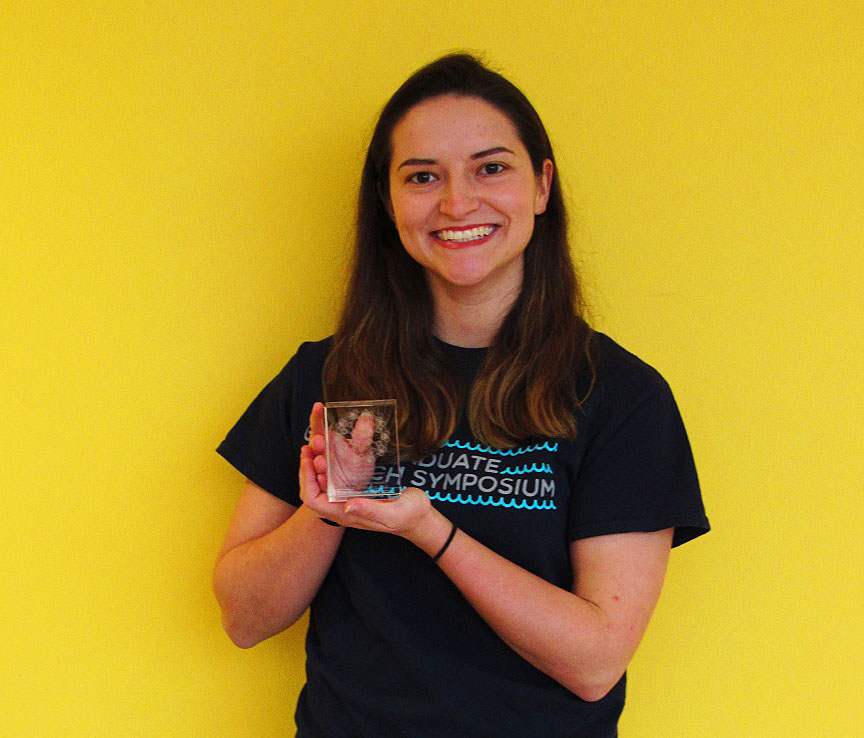 ---
October 12, 2018
The NEC C&C Foundation today announced that the 2018 C&C Prize will be awarded to Professor Ching Tang for his contributions to quantum annealing and to research into random spin systems which underlie the fundamental mechanism enabling the development of quantum annealing machines, and to discovery and pioneering development of thin-film organic light-emitting devices. He will be recognized with a certificate of merit and a plaque. Tang will also receive a cash award.
cc_prize_eng-tang
---
August 10, 2018
The chemical engineering department is pleased to announce that Assistant Professor Andrew White has received a prestigious National Science Foundation (NSF) CAREER award to study the science of self-assembly through molecular simulation. The NSF CAREER award provides $500,000 of support over five years for research and outreach for Prof. White and his graduate students.  This funding will help develop a long-term research program at the University of Rochester on molecular simulation for both understanding how molecules interact and to design novel materials via computer-aided design. The selection of Prof. White was determined on the basis of both his research proposal to study self-assembly of peptides and a creative outreach plan to better educate the local Rochester K-12  students on the connection between the molecular structure of materials and their properties.
---
July 6, 2018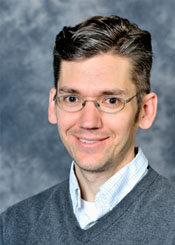 After consulting with Chemical Engineering faculty, Wendi Heinzelman, Dean of the Hajim School of Engineering and Applied Sciences, has appointed Professor Mitchell Anthamatten as the next department chair effective July 1, 2018. Anthamatten commented, "I am extremely grateful and excited for the opportunity to serve such a talented group of faculty and to see our department's strategic plan unfold. With strong support from the Hajim School and Arts, Sciences and Engineering, we are innovating in sustainable process engineering, biotechnology, and advanced materials to address problems of national and global importance. By prioritizing outstanding research, we will offer rich and forward-looking educational experience to our students at all levels."
---
May 21, 2018
Two University of Rochester chemical engineering faculty, Professors Shaw H. Chen and Mitchell Anthamatten have been awarded University Research Awards for a total of $136,000 to provide "seed" funding to develop optical materials for polarization control.
---
May 20, 2018
University of Rochester chemical engineering faculty member, Assistant Professor Marc D. Porosoff has been awarded a University Research Award for $60,000 to develop a novel technique for synthesizing nano-sized reverse water-gas shift (RWGS) catalysts.
---
January 29, 2018
Ching Tang, professor emeritus of chemical engineering at the University of Rochester, has been inducted into the National Inventors Hall of Fame for helping to pioneer the organic light-emitting diode, or OLED.