Recent News
June 16, 2020
Dear Students, Alumni, and Colleagues:

The Department of Chemical Engineering stands in solidarity with the University of Rochester in
supporting all Black members of our community. The deaths of George Floyd, Breonna Taylor, Ahmaud Arbery and many others have catalyzed a global movement, raising awareness on how social injustice has persisted and has plagued our society for centuries. The events have caused grief, pain, and frustration, and we can only imagine how Black members of our community are feeling and have felt throughout our history.

Our department's core mission is to prepare students for professional careers in chemical
engineering or related fields through excellent research and education, and it is critical that we
conscientiously strive to overcome implicit bias and to provide equal opportunity to our students.
We value diversity, and we are fortunate to have a rich population of minority and international
students. We need to ensure that all of our students—prospective students as well—are treated
equally. In addition to university-level efforts, our department is taking the following steps to
confront existing or emerging injustices:

(i) Each of our faculty and staff will complete implicit bias training to increase our awareness of how objectivity can be lost through subconscious assumptions.

(ii) A student focus group will be formed and students will be invited to "grade" our department
on how well we are promoting equity. The group will summarize student sentiment and provide
recommendations for action.

(iii) Our graduate committee will continue to act deliberately in promoting diversity within our
student population. Last year, through the UR's Provost-Promise program, the department offered matching financial support and a robust academic advising and mentoring plan to a PhD fellowship recipient. We will continue to go after such win-win opportunities, and we will also encourage qualified underrepresented students to apply for scholarships to our graduate programs.

Beyond these items, our faculty and staff are open to further ideas and dialog on how to directly
address social injustice, continuing to foster openness and inclusiveness. Please feel free to
reach out to me if you have suggestions.

Sincerely,

Mitchell Anthamatten
Professor and Chair
Department of Chemical Engineering


---
May 22, 2020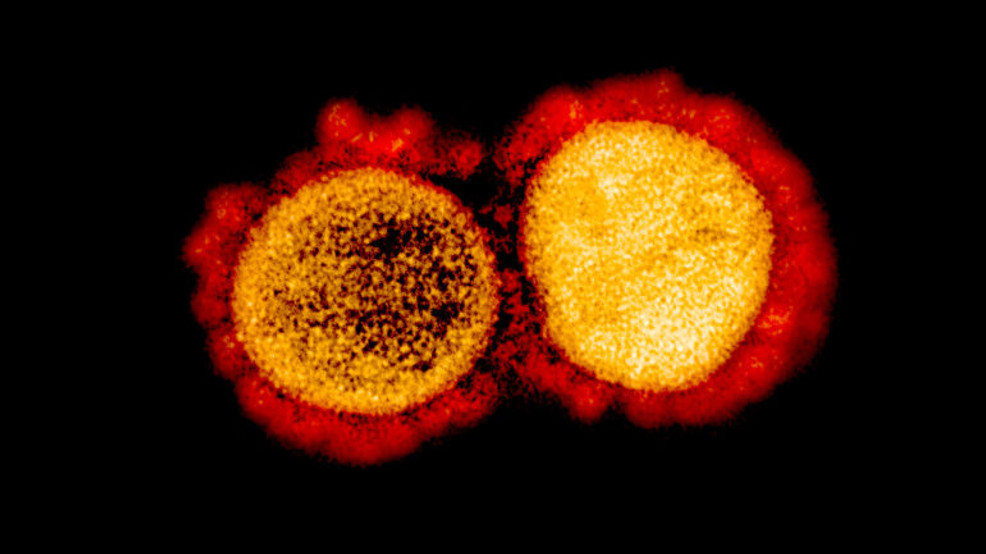 ---
May 20, 2020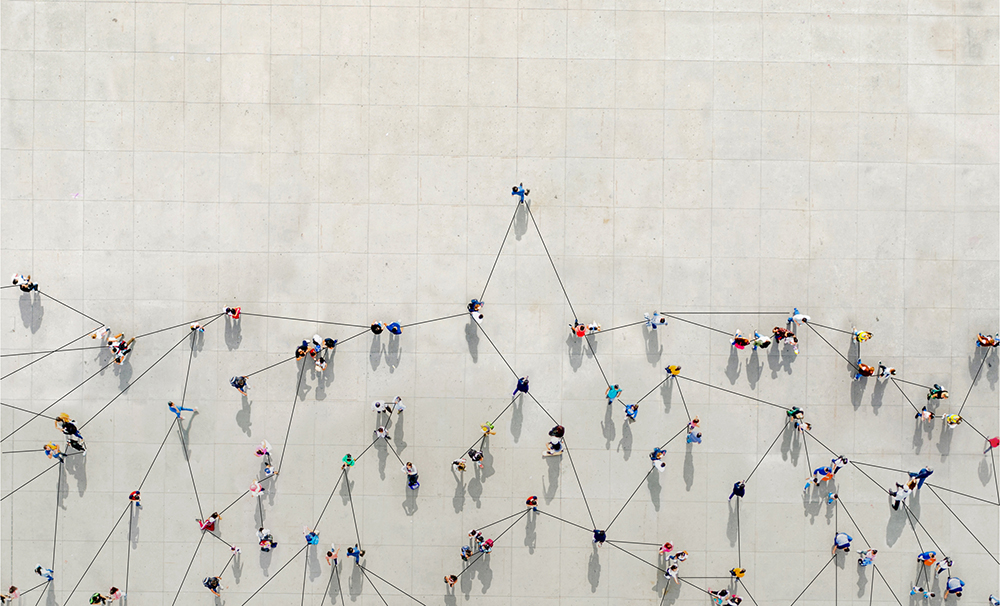 ---
May 15, 2020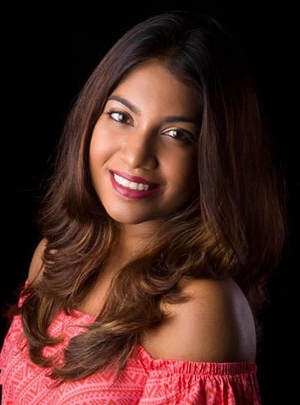 The complexity of the corona virus makes it difficult for researchers to simulate how potential vaccines and antibody therapies might prevent the virus' devastating assault on human lungs, kidneys and other organs.
---
May 11, 2020
Even with this year's team not knowing if they would be able to attend the AIChE ChemE Car competition, did not deter them from perfecting their car.  Check out this video, of their ChemE Car in action and meet the members. This is a great hands on project, plus a great opportunity to engage and work as a team with other students.
---
April 10, 2020
https://www.rochester.edu/coronavirus-update/impacts-for-graduate-students/
---
April 10, 2020
The Department of Chemical Engineering is still accepting Masters of Science application for Fall-2020.
---
February 27, 2020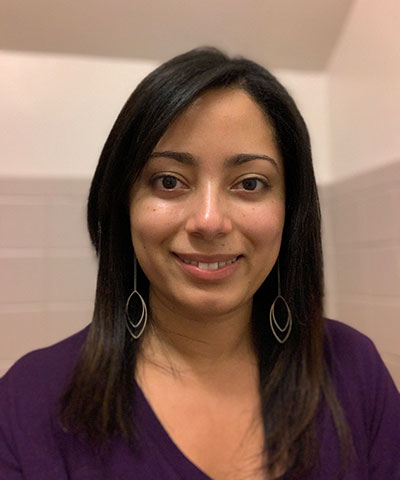 Last year's senior class at Bucknell University chose Melodie Lawton as the faculty member "most likely to boost your confidence."
---
January 14, 2020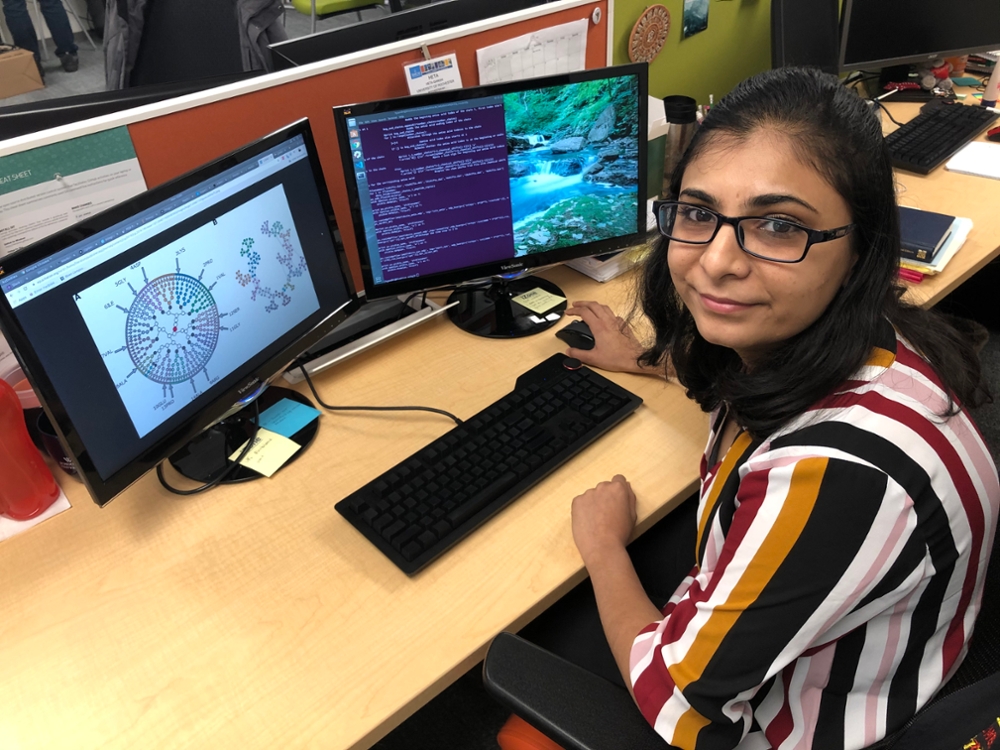 The Andrew White lab at the University of Rochester uses computational modeling to simulate how peptide molecules spontaneously self-assemble into a supramolecular complex or new phase.
---
November 27, 2019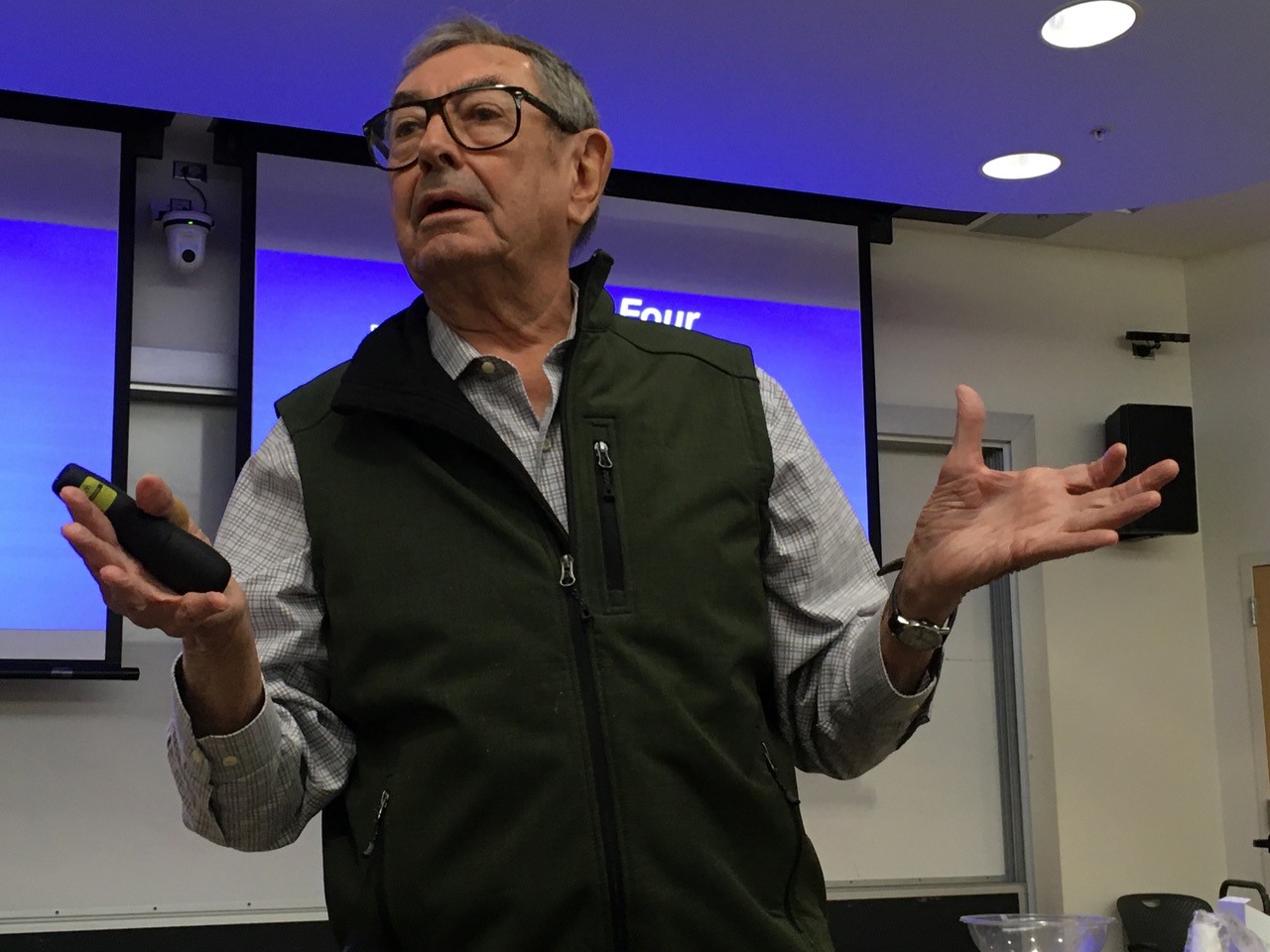 The Department of Chemical Engineering was honored to welcome to campus Harry B. Gray, the Arnold O. Beckman Professor of Chemistry at California Institute of Technology and founding director of the Beckman Institute for Advanced Science and Technology. On November 20, his guest lecture on metal oxos drew a sizeable crowd.
---
November 27, 2019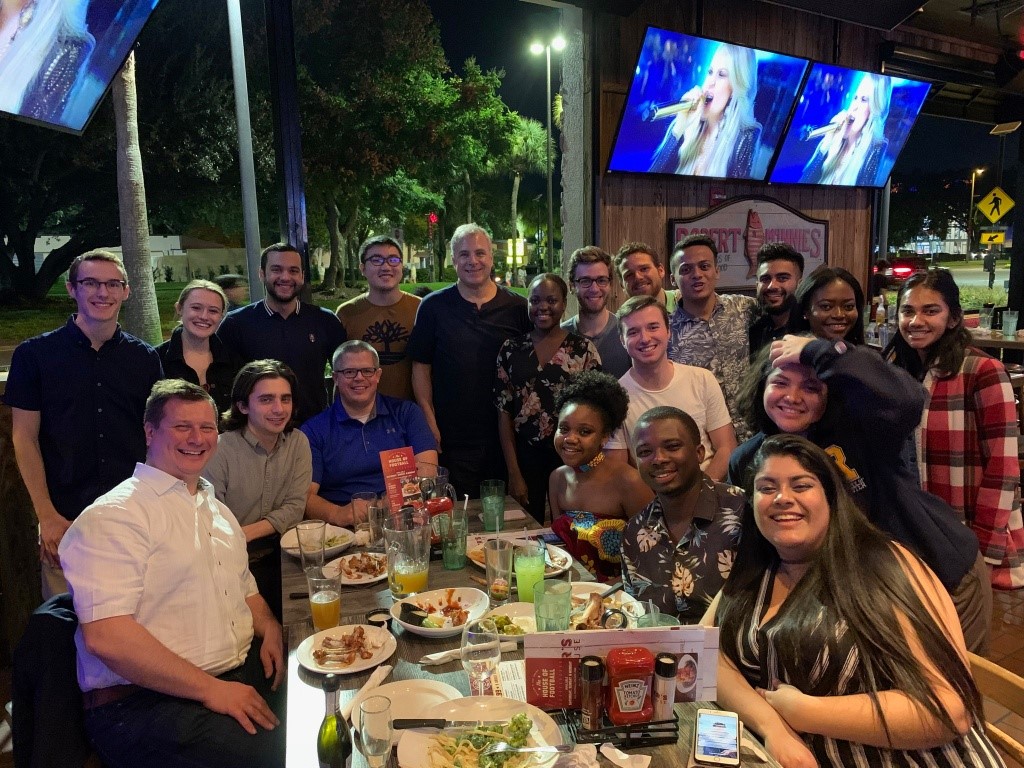 Members of the University of Rochester delegation to the recent AIChE national student conference in Orlando listened eagerly as awards were announced.
---
November 19, 2019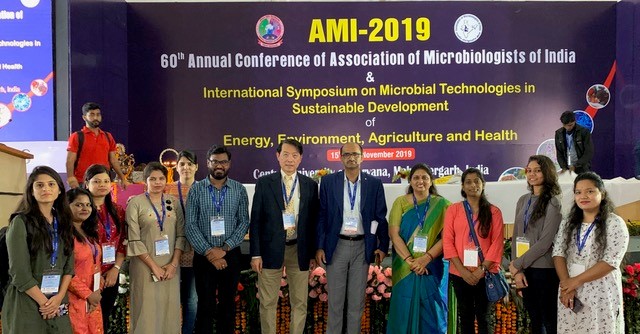 Professor J. H. David Wu was invited to give the opening session plenary lecture at the 60th Annual Conference of Association of Microbiologists of India and International Symposium on Microbial Technologies in Sustainable Development of Energy, Environment, Agriculture and Health, November 15-18, 2019.  Professor Wu's talk was titled: "The Cellulosome: A Molecular Machine for Cellulose Degradation"
---
October 9, 2019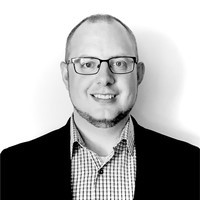 Andrew Wunder '04 (MS '05) was announced as the first-ever recipient of the Department of Chemical Engineering's new Young Alumni Achievement Award, which will be given annually to recognize graduates within the last 15 years for their service to society, their professional and technical accomplishments, and their demonstrated leadership. Andrew, currently the director of operations at Henkel in Lyons, NY, has also been a compounding manager at Zotos International, R&D process engineer at Ferro Corporation, and process engineer for Kodak. Andrew has also served on the department's Advisory Board, providing key insight into the current industry and how the department can improve its undergraduate program. Andrew accepted his award on Friday, October 4th during Meliora Weekend. 
---
September 3, 2019
In their pursuit of innovative ideas to enrich the intellectual character of the Center on Advanced Materials for Photonics and Lasers, AMPL, based in Chemical Engineering, Professors Chen and Anthamatten have been awarded a Technology Development Fund at the University in collaboration with Meadowlark Optics, Inc.
---
July 30, 2019
It is all well and good to learn theories in the classroom, say three University of Rochester chemical engineering undergraduates working with Marc Porosoff this summer.
---
July 2, 2019
The most-read published article in Journal of The Electrochemical Society belongs to Professor Jacob Jorne; entitled "Proton Conduction and Oxygen Diffusion in Ultra-Thin Nafion Films in PEM Fuel Cell: How Thin?"
---
June 26, 2019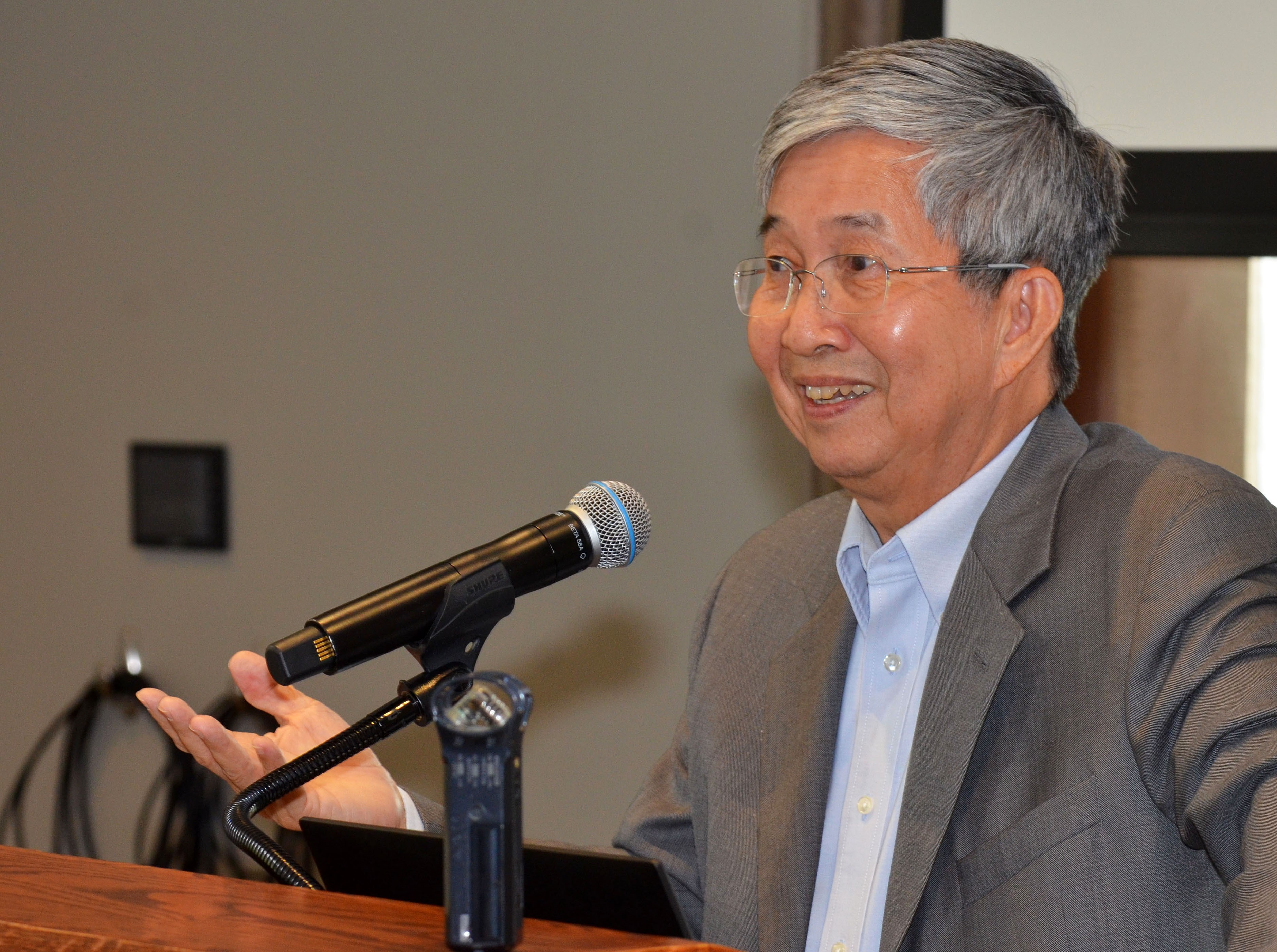 Every weekend, when he takes his children shopping at a local wholesale store, Mitchell Anthamatten is reminded of the magnitude of what his friend and colleague Ching Tang has accomplished.
---
May 19, 2019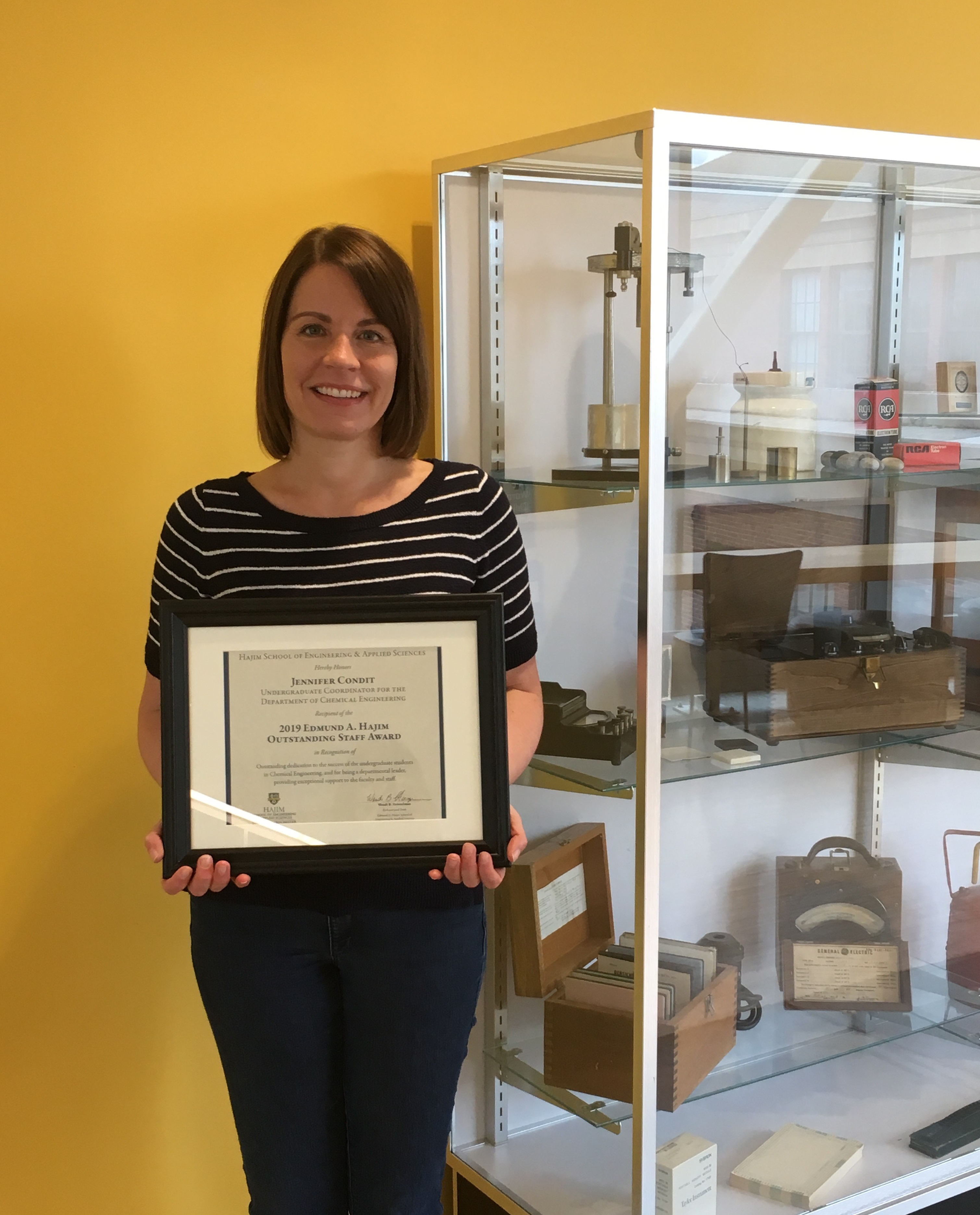 Jennifer Condit, the undergraduate program coordinator for the Department of Chemical Engineering, received the 2019 Edmund A. Hajim Outstanding Staff Award.  Jennifer advised 240 undergraduate students amidst a host of other duties essential to the department's operation, yet manages to "make things happen seamlessly and professionally," says department chair Mitchell Anthamatten. "What impresses me most about Jen is her absolute professionalism," he adds.  Jennifer's Dottie Welch award four years ago is a testament to the respect her students have for her. Congratulation Jen!