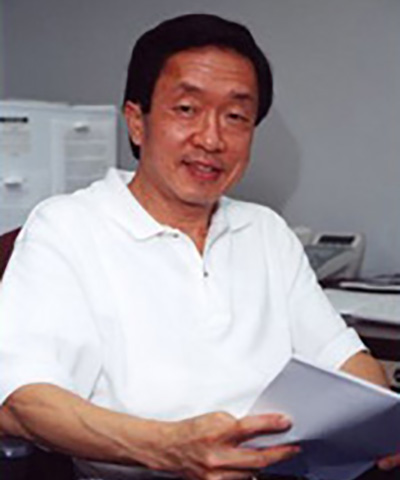 Shaw H. Chen
Professor; Senior Scientist, Laboratory for Laser Energetics
PhD, University of Minnesota, 1981
4313 Wegmans Hall
(585) 275-4040
Fax: (585) 273-1348
schen@ur.rochester.edu
---
Selected Honors & Awards
Department Chair (2000-2009)
Lifetime Achievement Award, University of Rochester (2007)
Weissberger-Williams Lectureship, Eastman Kodak Company (2001)
Clarence Karcher Lectureship, University of Oklahoma, Norman, OK (1996)
Bridging Fellowship for Faculty Research, University of Rochester (1987)
Courses
ChE 265/465:Sustainable Chemical Processes
ChE 244: Heat & Mass Transfer
Recent Publications
Wallace, J.U.; Shestopalov, A.; Kosc, T.Z.; Chen, S.H., "Scalable Synthesis of Cholesteric Glassy Liquid Crystals," Ind. Eng. Chem. Res., 2018, 57 (12), 4470-4473.
Marshall, K.L.; Saulnier, D.J.; Kosc, T.Z.; Didovets, O.; Chen, S.H., "Optically Robust Photoalignment Materials for Liquid Crystal Device Applications in the Near-UV Regions," 2017, Conference Presentation.
Anthamatten, M.; Weinfield, J.; Ou, J.J.; Chen,S.H.' "Enthalpy versus Entropy: What Drives Hard-Particle Ordering in Condensed Phases?" Chem. Phys. Lett., 2016,  660, 18-21.
Chen, H.M.P.;  Ou, J.J.; Chen, S.H.,"Glassy Liquid Crystals as Self-Organized Solid Films for Robust Optoelectronic Devices." Nanoscience with Liquid Crystals: from Self-Organized Nanostructures to Applications,"  Ed. Q. Li, Springer: Switzerland, 2014,  179-208.
Wang, Q.; Wallace, J.U.; Lee, T.Y-H.; Zeng, L.; Ou, J.J.; Chen, S.H., "Charge Carrier Mobility through Vacuum-Sublimed Glassy Films of s-Triazine and Carbozole-Based Bipolar Hybrid and Unipolar Compounds," Org. Electron., 2013, 14, 2925-2931.
Lee, T.Y-H.; Wang, Q.; Wallace, J.U.; Chen, S.H., "Temporal Stability of Blue Phosphorescent Organic Light-Emitting Diodes Affected by Thermal Annealing of Emitting Layers," J. Mater. Chem., 2012, 22, 23175-23180.
The complete list of publications at www.che.rochester.edu/~shc 
Research Overview
Following traditional chemical engineering programs in the early 1980s through the early 1990s, organic optoelectronic materials have constituted the core of our research since the early 1990s encompassing molecular design, computational chemistry, materials synthesis and processing, and optoelectronic device applications. In particular, we have developed liquid crystals, including monodisperse conjugated systems, capable of preserving molecular order in glassy state with elevated transition temperatures while ensuring long-term stability against crystallization. Various device concepts have been demonstrated using selected materials, e.g. nonabsorbing polarizers, notch filters and reflectors, polarized electroluminescence, field-effect transistors, solid-state lasers, and robust photoalignment films for orienting both fluid and glassy liquid crystals. Current activities include: (1) cholesteric glassy liquid crystals as circular polarizers for a novel night-vision technology; (2) mesomorphic ceramic films for polarization control of powerful lasers; (3) geometric surfactancy as a new concept beyond traditional amphiphilicity; and (4) sustainable synthesis and processing of advanced optical materials.