2014 Archive
December 2, 2014
As the Department of Chemical Engineering prepares to celebrate it's 100th anniversary next year, department chairman Matthew Yates has received a letter that offers information surrounding the arrival of one of the department's most illustrious former faculty members: Gouq-Jen (Gene) Su.
---
November 13, 2014
Frank He and George Shebert, who graduated from the undergraduate program in 2014, recently had a paper accepted for publication in the journal Computers and Chemical Engineering. The paper is titled: An Algorithm for Optimal Waste Heat Recovery from Chemical Processes and was based upon their senior design project supervised by Professor Eldred Chimowitz. Both students are now pursuing Ph.D. degrees, Frank at MIT (Chemistry) and George at Cornell University (Chemical Engineering).
---
November 1, 2014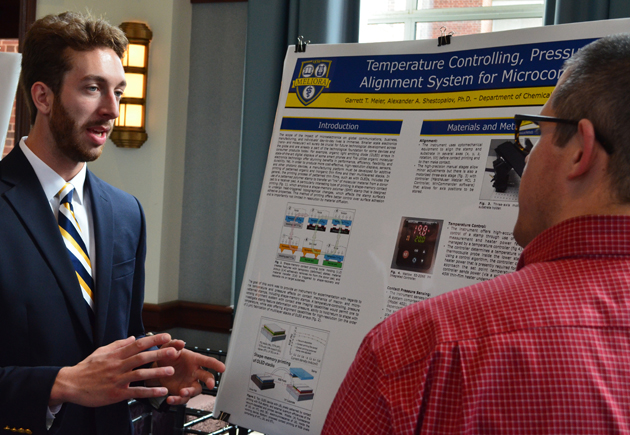 (Eisenberg Summer Intern Garrett Meier, a senior, worked with Assistant Professor Alexander Shestopalov to study the effects of temperature and pressure on shaped-memory polymer stamps used in microelectronics.)
---
October 27, 2014

Andrew Durney, a PhD student in Assistant Professor Hitomi Mukaibo's lab, took first place  for his poster titled "Pulsed Electrodeposition for Preparing Hollow, Conical Needles with Sub-micron Dimensions" in the  category "Solid State Science and Technology" at the fall meeting of The Electrochemical Society earlier this month in Cancun, Mexico.
---
October 14, 2014
Students with a bachelor's degree in chemical engineering will typically earn slightly over $2 million during their working life, the highest of 80 college majors sampled, according to a report by the Hamilton Project, a Brookings Institution research effort aimed at developing long-term economic policies.
---
October 13, 2014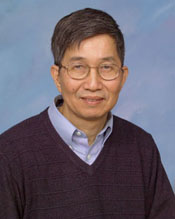 Professor Ching Tang has been named the 2014 recipient of the Nick Holonyak Jr. Award by The Optical Society (OSA) for the discovery of efficient thin-film organic light-emitting diodes (OLED), which has led to novel display and lighting products.
---
September 26, 2014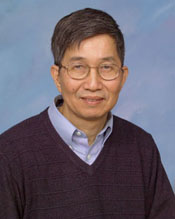 Ching Tang, a professor of chemical engineering at the University of Rochester's Hajim School of Engineering and Applied Sciences, is being recognized as one of the most influential researchers in the field of chemistry. Thomson Reuters has named Tang one of this year's 26 Citation Laureates for his role in inventing the organic light-emitting diode (OLED).
---
August 8, 2014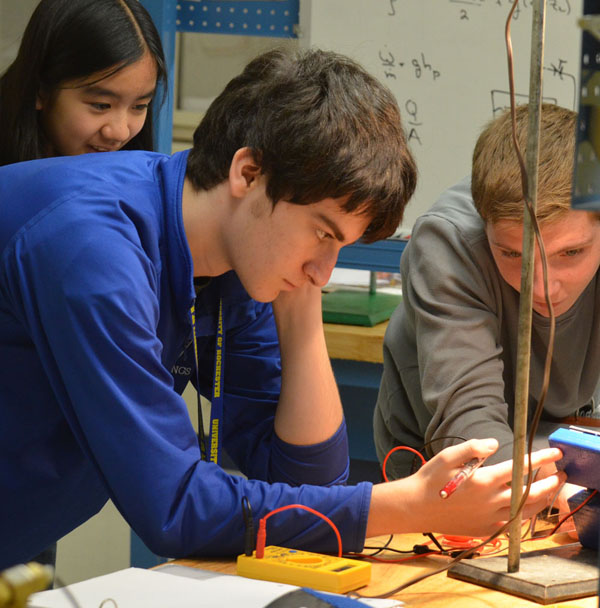 (Aaron G. of Waco, Tex., foreground, and Jonathan T. of Dayton, Ohio, observe how the voltage generated by a solar panel changes depending on its angle to its light source, while Samantha H. of Pittsford, N.Y., looks on. The high school students were among 15 who participated in a Rochester Scholars pre-college course on chemical engineering, taught by Asst. Prof. Wyatt Tenhaeff and Senior Technical Associate Rachel Monfredo, with help from Branden Cole, a ChemE undergraduate. Click here to see more photos of the course.)
---
July 10, 2014
Microalgae—abundant, single-cell organisms that thrive in lakes, ponds, rivers and oceans—could one day become a solar energy-powered green factory that can replace our fossil fuel-based industry – if the algae can be genetically engineered to improve their biosynthetic capabilities.
---
July 1, 2014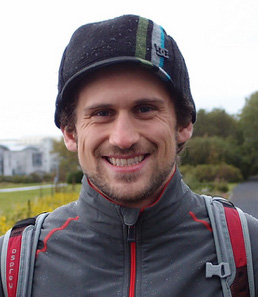 Andrew White, a postdoctoral fellow at the University of Chicago, will join the Department of Chemical Engineering as an Assistant Professor starting in January.
---
June 6, 2014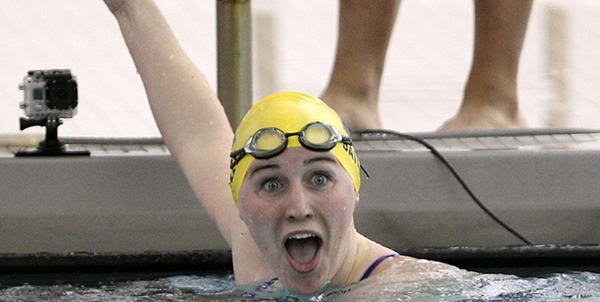 "If you really enjoy something, you are going to find time to do it," says Lauren Bailey, a rising senior in Chemical Engineering and star of the University of Rochester women's swimming team, after being named an Academic All-American by the College Sports Information Directors of America.
---
June 1, 2014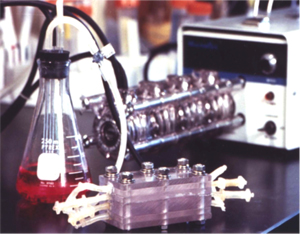 Decoding how the genes of our immune system respond to infection is critical to developing vaccines against a host of emerging disease threats –MERS, SARS, and new strains of influenza.
---
May 8, 2014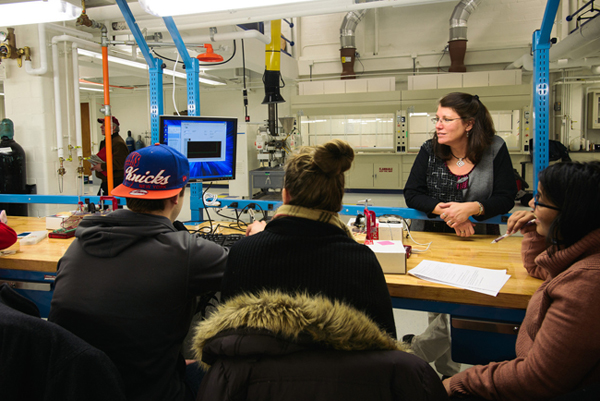 ---
May 7, 2014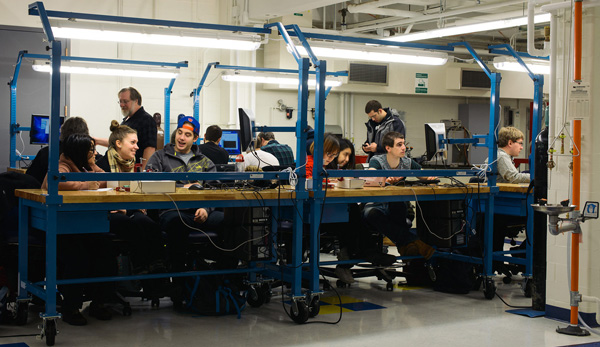 ---
April 22, 2014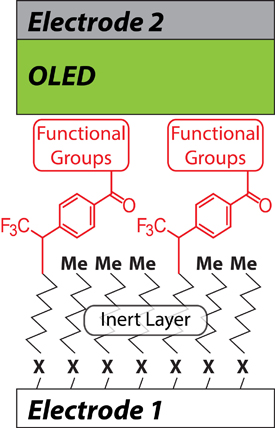 Scientists are facing a number of barriers as they try to develop circuits that are microscopic in size, including how to reliably control the current that flows through a circuit that is the width of a single molecule.
---
March 27, 2014
---
February 19, 2014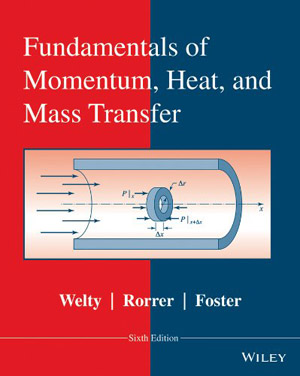 David Foster studied the third edition of Fundamentals of Momentum, Heat and Mass Transfer as an undergraduate.
---
February 12, 2014
Three students have received grants from a new Department of Chemical Engineering initiative to encourage research by its graduate students.