2016 News Archive
December 14, 2016
ECE Professor, Kevin Parker, a University of Rochester researcher whose discoveries have been widely applied in medical imaging and image processing, has been named a fellow of the National Academy of Inventors.

---
November 1, 2016
Kevin Parker, our dean emeritus and William F. May Professor of Engineering, has found a way to incorporate new color identifications in ultrasound medical images, making it easier to differentiate fine details that currently appear as indistinguishable objects in shades of gray. This will be especially helpful to medical personnel in interpreting images of soft tissues. You can read more about this exciting development here and also see a video.
---
October 17, 2016
Some exciting research in the Hajim School takes place in the Robotics and Artificial Intelligence Laboratory of Thomas Howard, assistant professor of electrical and computer engineering and of computer science. Check out this video as Jake Arkin, a PhD student in the lab, demonstrates a natural language model for training a robot to complete a particular task. The model allows a user to speak a simple command, which the robot can translate into an action. This research was a joint effort with Rohan Paul and Nicholas Roy from MIT.
---
September 13, 2016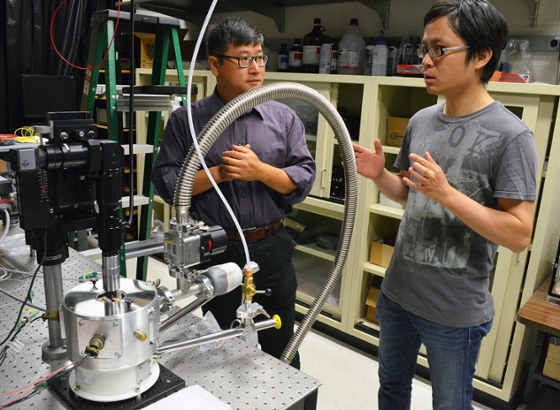 ---
September 13, 2016
Carestream Health, a leader in medical and dental imaging, and an interdisciplinary team of University researchers will collaborate on developing new technologies to expand the use of ultrasound imaging for medical diagnosis.
---
August 22, 2016
Thomas Howard, assistant professor of electrical and computer engineering, has been awarded $289,376 from the National Science Foundation for a research grant titled "Learning Adaptive Representations for Robust Mobile Robot Navigation from Multi-Modal Interactions." This grant will support research into developing new algorithms for robot perception, mobile robot navigation, and human-robot interaction in collaboration with Matthew Walter from Toyota Technological Institute at Chicago.
---
July 22, 2016
Professor Michael Huang, and ECE PhD student, Raj Parihar, in collaboration with Computer Science Professor Chen Ding and CS PhD student Jacob Brock, won the best paper award at the International Symposium on Memory Management 2016 (Santa Barbara).
---
June 23, 2016
Congratulations to Jeremy Hassett '16 on being named to the Academic All-America Men's Cross Country/Track and Field Team!
---
June 1, 2016
Peter Lennie, provost and Robert L. and Mary L. Sproull Dean of the Faculty of Arts, Sciences & Engineering, announced her appointment, which followed a nationwide search by a faculty committee led by Richard Waugh, professor of biomedical engineering.
---
May 23, 2016
The University of Rochester recently announced the 8 recipients of its University Research Awards (URA).  Prof. Doyley is an investigator on two of the projects.  University Research Award applications are sought from faculty across the University, and funding is awarded to recipients who demonstrate their projects favor new research with a high probability of being leveraged by future external funding. A review committee of faculty from across the University provides peer review of the applications.  Prof. Doyley will be collaborating on the following URA-awarded projects:
---
April 5, 2016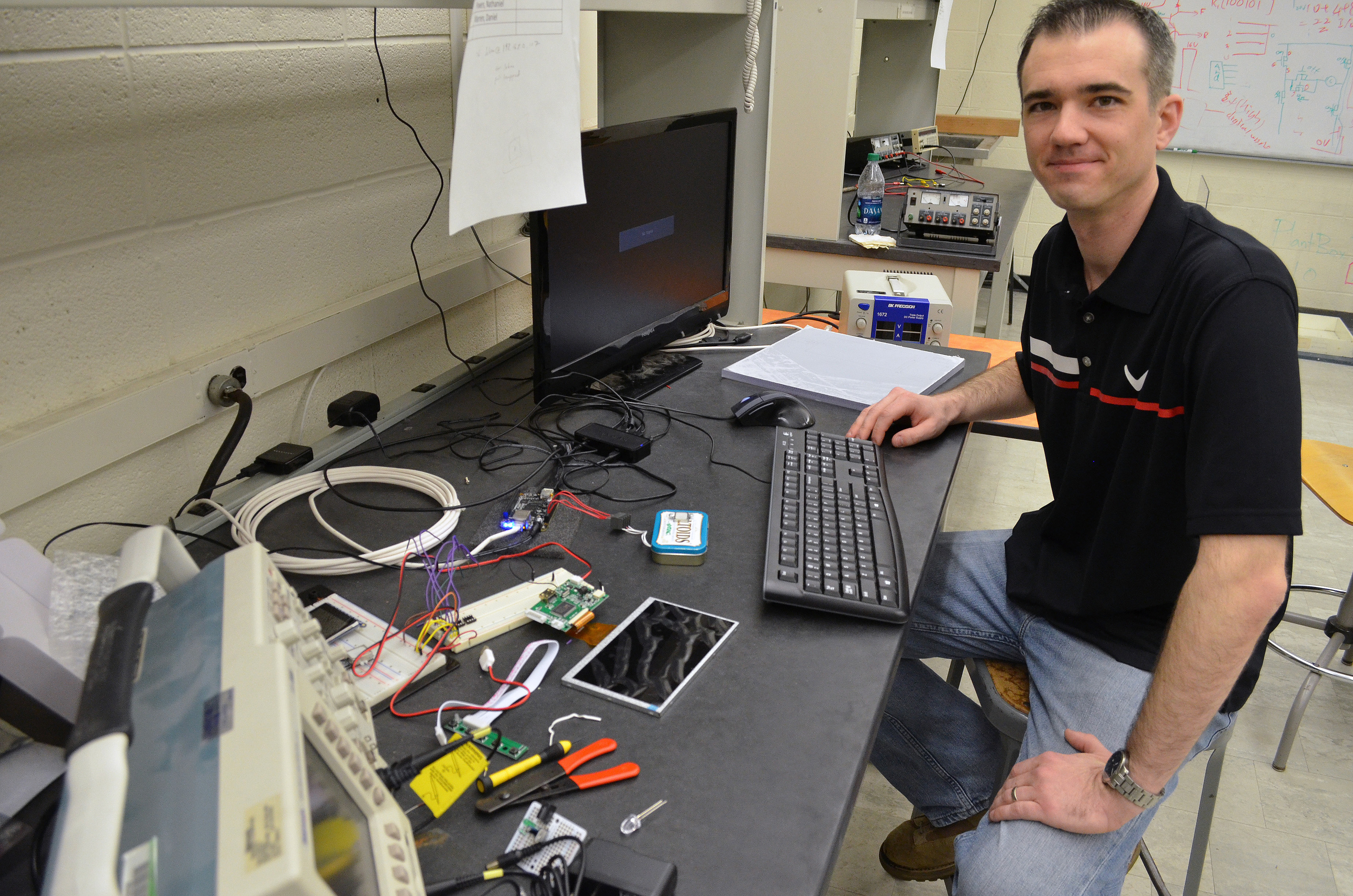 ---
March 7, 2016
Congratulations to Ibrahim Akbar '17 of Electrical and Computer Engineering, who has been named recipient of a $1,500 scholarship from the Rochester Section of the Institute of Electrical and Electronics Engineering (IEEE). The merit-based scholarship was established to recognize outstanding engineering, engineering technology, science or technology students who are part of IEEE and reside in within the Rochester Section.
---
February 15, 2016
Here's a great example of the cutting edge research being conducted in Electrical and Computer Engineering
---
February 15, 2016
Professor Eby Friedman participates in the 2015 Pan American Maccabi Games held December 26th, 2015 to January 05th, 2016 in Santiago, Chile. He placed first in both the 400 and 800 meter freestyle events in his age bracket and won two gold medals. He also placed second in the 200 meter individual medley relay where he swam the backstroke and won a silver medal.  Congratulations Professor Friedman.
---
January 6, 2016
Sarah Smith, an ECE PhD student conducting research in musical acoustics and signal processing recently was named the recipient of the Acoustical Society of America's Best Student Paper Award in Musical Acoustics—First Prize,  for her paper "Impact of acoustic resonances on overtone correlations across a large musical instrument database" which she presented at the Fall ASA meeting held in Jacksonville, FLA.
David Allan Anderson
Supervised by Professor Mark Bocko
Friday, January 20, 2017
10 a.m.
Computer Studies Building, Room 426