2018 News Archive
December 6, 2018
Tissue Stiffness Is a 'Mosh Pit' Where Cancer Cells Thrive
---
December 3, 2018
Prof. Mujdat Cetin has been named a Fellow of the IEEE "for contributions to image processing for synthetic aperture radar and sensor array".
---
December 2, 2018
Juniyali Nauriyal, an Electrical and Computer Engineering PhD student in Jaime Cardenas's lab, who is this year's recipient of the Optical Society's Harvey M. Pollicove Memorial Scholarship,  awarded each year to a student pursuing a degree in the field of precision optics manufacturing. Juniyali is developing a novel way to connect an optical fiber to a photonic chip that avoids the high costs, delays, and unreliability of current methods.
---
November 26, 2018
How about that men's varsity soccer team! With a record of 16-2-2, the Yellowjackets are headed into the Final Four for the first time in school history. They'll play Tufts University this coming Friday, November 30, in Greensboro, NC. It's worth noting that half the team's roster are Hajim students. Best wishes to:
---
November 5, 2018
Hanan Dery, associate professor of electrical and computer engineering, who has received a $510,000 grant from the Department of Energy. This will fund research that could have an important impact on the design of optoelectronic devices such as conventional, spin, and polariton lasers with ultra-low power threshold that can persist up to room temperature. In addition, it may spur new research in novel logic architectures that make use of the strong spin-orbit interaction in mono-layer transition-metal dichalcogenides (ML-TMDs).
---
October 29, 2018
Congratulations to Qiang Lin, associate professor of electrical and computer engineering, who has been elected a fellow of the Optical Society (OSA). Fellows are elected based on their achievements in business leadership, education, research, engineering, and service. Qiang is being honored specifically for outstanding and sustained contributions to the research and development of nonlinear fiber optics, silicon photonics, nano-optomechanics, and integrated quantum photonics. Well done, Qiang!
---
October 8, 2018
Hajim School electrical and computer engineering faculty members are recipients of new National Science Foundation funding aimed at advancing the next generation of quantum technologies.
---
September 24, 2018
Fernando Zvietcovich Zegarra, a PhD student in the lab of Jannick Rolland, the Brian J. Thompson professor of Optical Engineering, who won best student paper award and best poster award at the International Tissue Elasticity Conference (ITEC 2018, Avignon, France). Fernando's research is part of a collaboration on optical coherence elastography between Jannick and Kevin Parker of electrical and computer engineering. As Jannick notes, this is an example of how collaboration across departments and with international scientists can truly lead to excellent research. Fernando's presentation also involved Panomsak Meemon from Suranaree University of Technology in Thailand, and the poster is a collaboration with Natalie Baddour at the University of Ottawa, Canada.
---
June 25, 2018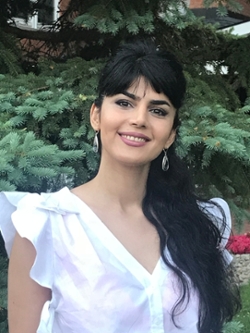 ---
April 19, 2018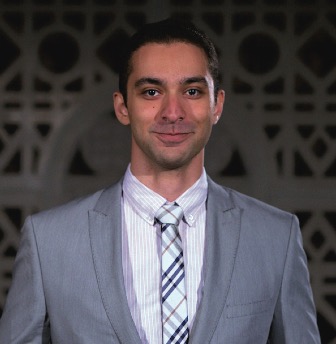 ---
April 19, 2018
Congratulations to Juvenal Ormachea, graduate student in Professor Parker's Medical Imaging Research Lab, on receiving the New Investigator Honorable Mention award at the 2018 American Institute of Ultrasound in Medicine (AIUM) Annual Convention.  Based on Juvenal's abstract submission titled "Reverberant Shear Wave Elastography: Implementation and Feasibility Studies," he was selected to participate in the New Investigator Award competition.  Juvenal presented his work to the award committee and in a general session on March 26th and 27th at the convention in New York, NY.  The committee evaluated over 100 new investigators, and selected 13 finalists.  From those finalists, Juvenal's work was selected as one of the best and received the Honorable Mention award.  Congratulations again to Juvenal on receiving this prestigious recognition at a conference of the top researchers and clinicians in the ultrasound community.
---
March 19, 2018
Mohammad Kazemi, a PhD student in electrical and computer engineering, has proposed an entirely new concept for computer architecture to overcome the problems of heat transfer inherent in traditional microprocessors.
---
February 12, 2018
Congratulations to Roman Sobolewski, professor of electrical and computer engineering, who has been selected as traveling lecturer by the Optical Society (OSA) for 2018. Roman's first visit will be to Tianjin University in China to give a seminar on "Nanostructured superconducting single-photon detectors as photon energy, number, and polarization resolving devices."
---
January 24, 2018
Work by Gonzalo Mateos, assistant professor of electrical and computer engineering, has been recognized with a 2017 IEEE Signal Processing Society's Young Author Best Paper Award for the paper: Morteza Mardani, Gonzalo Mateos, and Georgios B. Giannakis, "Subspace Learning and Imputation for Streaming Big Data Matrices and Tensors" IEEE Transactions on Signal Processing, Vol. 63, No. 10, May 2015 (http://ieeexplore.ieee.org/stamp/stamp.jsp?arnumber=7072498).
---
January 22, 2018
Gaurav Sharma, professor of electrical and computer engineering, worked with Peter Christensen, assistant professor of art history, on converting scans of buildings into highly detailed 3D models. Christensen analyzed the ways that standard German architectural designs for the train stations along the Ottoman Railway in Turkey were subtly altered by the local workers who actually constructed the buildings, reflecting the different environmental conditions and cultural aesthetics of their own communities. The video embedded in this article describes the contribution of Gaurav's lab.