2020 News Archive
August 28, 2020
A Rochester team led by Qiang Lin, a professor of electrical and computer engineering, has demonstrated a new way to control light as it moves through integrated circuits—paving a research avenue in communications, computing, and photonics research.
---
July 31, 2020
A table listing the courses and modalities for fall 2020 is listed below. Please check back frequently as it is subject to change. If you have specific questions about how an individual course will be run, feel free to contact the instructor directly. Remember that all courses will be online-only following the Thanksgiving break. See UR Student for course times and locations.
---
June 29, 2020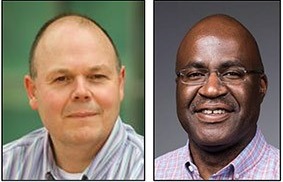 ---
May 4, 2020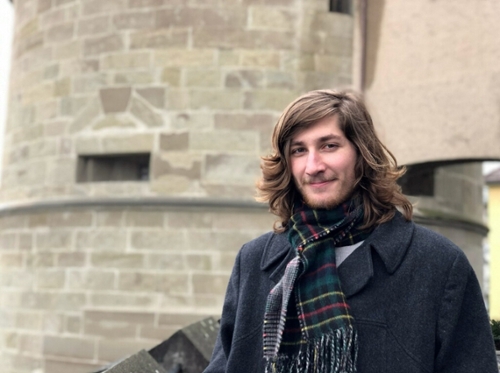 ---
May 1, 2020
Congratulations to Ethan Fahnestock '21 on receiving the Barry Goldwater Scholarship! Ethan is doing an interdisciplinary engineering degree in robotics instead of ECE proper but ECE classes play a major component of his engineering program. Read more about this prestigious award on the Rochester Newscenter page.
---
April 28, 2020
Joseph 'Tre' DiPassio III has been selected as one of the winners of the University of Rochester 2020 Edward Peck Curtis Award for Excellence in Teaching by a Graduate Student.
---
April 13, 2020
Mujdat Cetin, associate professor of electrical and computer engineering, has accepted an offer to serve as the Robin and Tim Wentworth Director of the Goergen Institute for Data Science. Mujdat, who has served as interim director since last July, was selected after an extensive international search for the next director. He has done an outstanding job organizing working groups of faculty from across the University to explore collaborative data science projects. Mujdat has an exciting agenda to further engage students, improve educational programs, collaborate with departments on future faculty hires, engage with industry, establish external partnerships, and ensure the institute maintains its competitiveness. (Read more here.)
---
March 30, 2020
Today, Marvin Doyley, professor of electrical and computer engineering, will be inducted remotely as a member of the College of Fellows of the American Institute for Medical and Biological Engineering (AIMBE). Fellows are nominated each year by their peers and represent the top 2% of the medical and biological engineering community.
---
February 24, 2020
Engin Ipek, associate professor of electrical and computer engineering, who will share the Persistent Impact Prize at next month's Non-Volatile Memory Workshop, hosted by the Center for Memory and Recording Research and the Non-Volatile Systems Laboratory. The prize is awarded annually to a paper published at least five years prior that has had exceptional impact on the fields of study related to non-volatile memories — in this case, "Better I/O Through Byte-Addressable, Persistent Memory," a 2009 paper Engin co-authored while he was a researcher at Microsoft.
---
January 10, 2020
Stephen Wu, assistant professor of electrical and computer engineering, has been awarded a National Science Foundation CAREER award for his exciting research on applying strain to 2D materials to induce phase changes in transistor-scale device platforms. This has the potential to transform electronics, optics, computing, and a host of other technologies. Read more here.