---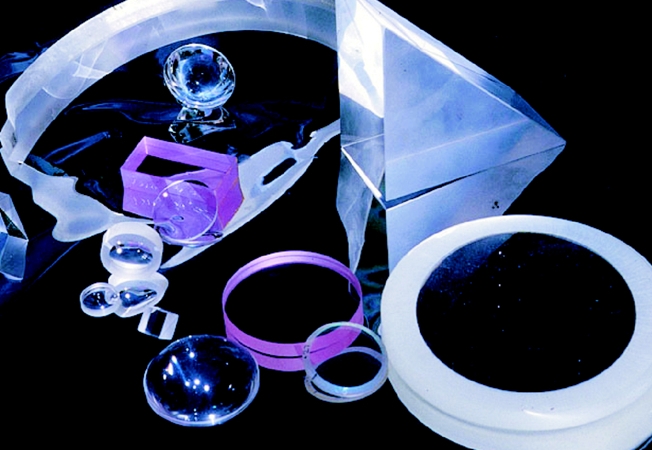 Summer School
2018 Optics Summer Course Series
The summer short series is a of collection short courses ranging from fundamentals to advanced topics in optical science and engineering. The courses are for employed or displaced workers looking to enter or advance their careers in optics, photonics, or imaging industries.
The 2018 Summer Short Course Series runs from June 4, 2018 to June 15, 2018. Dates for individual courses can be found in the links below.
Learn more
---
---
Did you know?
Founded in 1929, the University's optics program was the first optics department in the country.
Click the circles below for more fast facts.
Approximately half of all optics degrees awarded nationwide have been awarded by The Institute of Optics.
Click the circles below for more fast facts.
Known as "The World's Image Center," Rochester is the home to leading high-tech companies including Eastman Kodak Company, Xerox Corporation, and Bausch & Lomb.
Click the circles below for more fast facts.
Massive Laser Project
Professor John Marciante Joins $10M Laser Project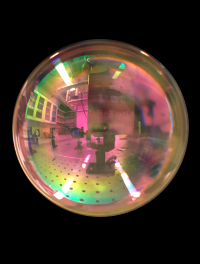 ---
---
Institute of Optics Colloquia Series
The History of the Universe from the beginning to the end: where did we come from, where can we go?
Dr. John C. Mather, NASA Goddard Space Flight Center
Our history is full of beneficial catastrophes, and we wouldn't be here without them: stars explode, the Moon is formed in a giant collision with the Earth, the Earth is bombarded by asteroids and comets for hundreds of millions of years, and multiple extinction events through hot, cold, poison, and asteroid impacts cause rapid evolution of life. But here we are, our ancestors survived and thrived through it all. Now, we can tell the story, we can look for more details, and we can begin to adventure through the solar system and eventually beyond, in partnership with a new entity, artificial intelligence coupled with robotics.
---
Approximately half of all degrees awarded in optics in the United States are through the Institute of Optics.
Through our Industrial Associates Program we connect students with professionals.
Why Optics?
We give you the education, mentoring, and tools to thrive in this growing field. Our graduates go on to careers at major universities, industrial and governmental labs, top companies or their own business.
Learn More
---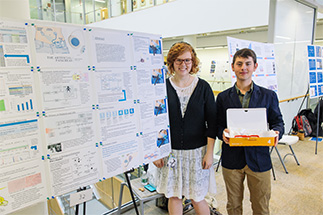 Rigorous
Academics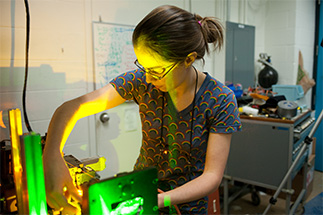 Laboratory
Experience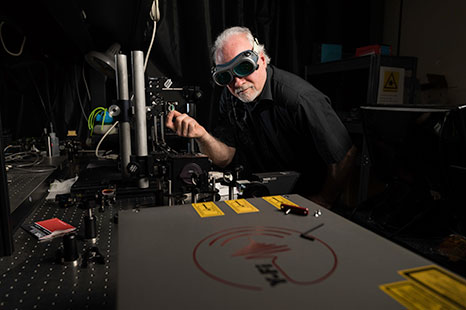 Leading
Faculty
---
Want more information about the Institute of Optics? Contact us.
---