Colloquia & Guest Speakers
Micro-and Nanoplastics: They are in our drinking water, our beer, in our seafood, and everywhere
Dr. Wayne Knox, University of Rochester
Monday, March 4, 2019
3:30 p.m.
Goergen 101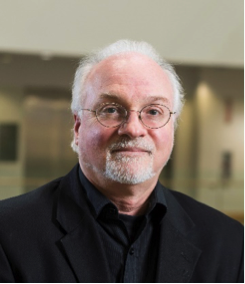 Abstract:
This talk will discuss the problem of microplastics in our environment, from an experimental point of view. The author has sampled waters from Lake Ontario, The Genesee River, municipal water supplies in various locations, beer, bottled waters, etc. He filtered them with Simpore silicon nitride microfilter arrays and analyzed them with optical and Raman microscopy to try to get an understanding of how prevalent they are in our local environment. There is no doubt that micro-and nanoplastics are prevalent in our local environment. Municipal water treatment plants cannot filter such small plastic particles at large scale, therefore we don't know how to eliminate them from our environment. The first part of this talk will involve the optical investigation of the number density, color and materials found in local samples. Furthermore, it is estimated that humans typically consume about 5800 microplastic particles per year, however we don't know what the accumulated biological consequences are of such ingestion. The second part of the talk will introduce some new proposed studies of this. Finally, we will discuss the problem on a personal level. Can we find a way to live without plastics? Do we even have to?
Bio:
Wayne H. Knox BS '79, PhD '84 is a Professor Optics at the University of Rochester since 2001, having worked at Bell Laboratories Research from 1984 to 2001. He was Director of The Institute of Optics from 2001 through 2011. He has published over 155 papers, 51 US Patents, 153 international patents. He is a Fellow of OSA, APS and NAI. He currently teaches Optical Engineering Senior Design and Senior Thesis and is thinking of some new Grand Challenges for Hajim School Interdisciplinary Senior Design Teams.
Location: Goergen 101
Refreshments will be served.