Colloquia & Guest Speakers
The Future of AI in Optical Design
Dr. David Shafer, David Shafer Optical Design
Monday, April 1, 2019
3:30 p.m.
Goergen 101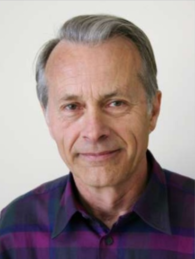 Abstract:
There have been very impressive advances in recent years in applying artificial intelligence to optical design, to develop design programs to automatically or semi-automatically generate good design solutions. This talk will show the inherent limitations to these efforts. They may give good solutions of conventional design types but are very limited by unthinking assumptions made by the program's human users, when describing the design requirements to the program. Several examples will show how certain innovative designs cannot be found when AI programs are unthinkingly given input with needlessly restrictive requirements. On a very mundane level, imagine programming a robot to put your socks and shoes on you (lazy you!). Where is it written that first the socks must be put on, then the shoes, instead of doing each foot sequentially as a separate complete project? Similarly, how an optical design task is described can limit the useful solutions.
Bio:
David Shafer has headed David Shafer Optical Design, in Fairfield, CT, since 1980. Prior to that, he spent 15 years at Itek Corp., Honeywell Electro-Optics Center, and Perkin-Elmer Corp. Much of his design work has been in lithographic systems and semiconductor inspection systems.  All of today's state of the art computer chips are made with an unusual optical system he invented in 2005.  They are made by Carl Zeiss, have atomic level surface accuracy, sell for about $50 million each and many hundreds have been made. He attended the Institute of Optics at the University of Rochester from 1961 to 1966. He has published extensively and has about 200 US and foreign patents.
Location: Goergen 101
Refreshments will be served.