Colloquia & Guest Speakers
Redefining material design paradigms for next generation optical materials
Dr. Kathleen Richardson, Pegasus Professor of Optics and Materials Science and Engineering at CREOL/College of Optics and Photonics at the University of Central FL
Monday, April 12, 2021
3:30 p.m.–4:30 p.m.
Zoom Virtual Setting
Abstract:  Infrared materials are finding their way into diverse areas that span military and civilian applications. UCF has an extensive team of researchers who design, process, characterize and implement these optical materials into a range of traditional and novel platforms including use in single and multi-band imaging systems (bulk or planar), on-chip sensors, as reconfigurable optical phase change materials (O-PCMs) or in new applications that demand improvements over legacy optical materials in systems to reduce SWAP-C (size, weight and power plus cost). Recent efforts to develop strategies to spatially tailor optical properties via multi-phase engineering in optical composites are highlighted, with an eye towards broadening the range of optical properties that designers have to choose from in the engineering of multi-/broadband optical systems.
---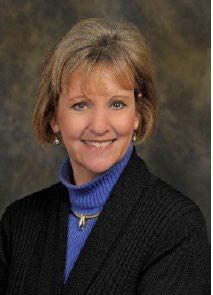 Bio:  Dr. Kathleen Richardson is Pegasus Professor of Optics and Materials Science and Engineering and Florida Photonics Center of Excellence (FPCE) Professor at CREOL/College of Optics and Photonics at the University of Central FL, where she runs the Glass Processing and Characterization Laboratory (GPCL). Prof. Richardson and her research team carry out design, synthesis and characterization of novel glass and glass ceramic materials for optical applications, examining the role of structure/property relationships on resulting optical function and performance in bulk, planar and fiber optical materials. Dr. Richardson's group has extensive industrial and government supported research developing novel materials for broadband infrared (IR) optical systems, gradient refractive index (GRIN) optics, precision molded optics, optical phase change materials, evaluation of complex multi-material interactions in next-generation integrated opto-
electronic chip design, and in optical nano-composites for advanced chem-bio and detection applications. The Richardson group is a leading source of global expertise in the design, fabrication and characterization of next generation materials for use in infrared components and systems based on diverse optical applications. Kathleen has authored more than 350 peer-reviewed publications, numerous proceedings and book chapters, has a broad portfolio of IP related to these advances, and has organized and chaired multiple domestic and international meetings within her discipline.
Professor Richardson is a recognized world leader in infrared glass research and education. In 2021, she was recognized with UCF's university-wide, Excellence in Research Award. She currently holds the rank of Fellow, in the American Ceramic Society (ACerS), the Society of Glass Technology (UK), SPIE and the Optical Society of America (OSA) and in 2019 received an honorary fellowship from the European Ceramic Society (ECerS). In 2020, she was named recipient of the Greaves-Walker award from ACerS and SPIE's Maria J. Yzuel Outstanding Educator Award. She is currently an appointed Curator to the Board of Trustees for the Ernst Abbe Fund, Deutsches Stiftung, Germany, and is an elected Academician of the World Academy of Ceramics.
Prof. Richardson has an extensive record of prior service to both the optics, and glass and ceramics communities, previously serving on the Board of Directors of the Society of Photo-Optical Instrumentation Engineers (SPIE) and the American Ceramic Society (ACerS). She was a founding trustee of the Ceramic and Glass Industry Foundation (CGIF), established to promote the education and training of next-generation glass and ceramic engineers and scientists. She has previously served as an external advisory/scientific board member for the Savannah River National Laboratory (US Dept. of Energy), Virginia Tech's Materials Science and Engineering Department, the NSF-ERC on Mid-Infrared Technologies for Health and the Environment (MIRTHE) at Princeton University and as part of the Australian Research Council's Centre of Excellence for Ultrahigh-bandwidth Devices for Optical Systems (CUDOS), in Sydney Australia. She is a Past-President of the American Ceramic Society, a past-Chair of ACerS' Glass and Optical Materials Division (GOMD) and a past-President of the National Institute of Ceramic Engineers (NICE). She presently serves on the Coordinating Technical Committee (CTC) and Advisory Committee (AC) of the International Commission on Glass (ICG). Since 2006, she has served as a member of the Board of Trustees at Alfred University