Colloquia & Guest Speakers
Optical Innovations for Communications & Beyond in the Era of 5G and F5G
Dr. Xiang Liu, Chief Expert on Optical Communication Standards, Huawei Hong Kong Research Center, Adjunct Professor of Hong Kong Polytechnic University
Monday, November 14, 2022
3:30 p.m.
Zoom only
Abstract
The journey leading to the era of the 5th generation mobile and fixed networks, 5G and F5G, has witnessed ground-breaking innovations in optics and photonics. For the journey ahead, we are facing two grand technical challenges, the communication capacity limit imposed by the Shannon theorem and the slowing down of the Moore's law. To address these challenges, our global optical communications community is exploring innovative network architectures, system designs, optical and DSP technologies, and photonic integrated circuits to continue reducing the cost and energy consumption per information bit. In addition, our community is broadening the application space of optics and photonics in areas such as display and sensing. In this talk, we will review emerging optical innovations for communications and beyond in the exciting era of 5G and F5G. Future perspectives will also be discussed.
Biography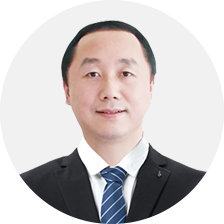 Dr. Xiang Liu is the Chief Expert on optical communication standards in Huawei Hong Kong Research Center and an Adjunct Professor of Hong Kong Polytechnic University. He had been VP for Optical Transport and Access at Futurewei Technologies and a Distinguished Member of Technical Staff at Bell Labs. He received the Ph.D. degree in applied physics from Cornell University in 2000. As a top-ranked Google Scholar in optical communications, he has authored/coauthored more than 350 journal and conference papers and holds over 100 patents. He has served as a Technical Program Co-Chair of OFC 2016 and a General Co-Chair of OFC 2018. Xiang is a Fellow of IEEE and OPTICA, as well as the author of the book entitled "Optical Communications in the 5G Era".