Colloquia & Guest Speakers
Could holographic displays be the key to achieving realism?
Professor Kaan Aksit, Associate Professor, Computer Science Department, University College London
Monday, February 6, 2023
3:30 p.m.
In-person in Goergen 101 and Zoom
Zoom Information
Zoom:https://rochester.zoom.us/j/95276747247?pwd=WlBieEFIWUg2N0Y3bDFsa25KcFZCQT09
Meeting ID: 952 7674 7247
Passcode: 964579
Abstract
Holographic displays have long been debated as the display technology that could bring true three-dimensionality, accurate color production, and retinal resolutions to our screens, including augmented reality glasses and virtual reality headsets. However, these promises of holographic displays have yet to be proven and delivered. In this talk, I will introduce my group's research work to deliver these promises and describe how we aim to provide life-like images by bridging the gap between Human-Visual Perception (HVS) and Computer-Generated Holography (CGH).
The research works I will describe in this context span from our open-source toolkit and new rendering algorithms to novel types of display hardware.
Relevant Links:
Biography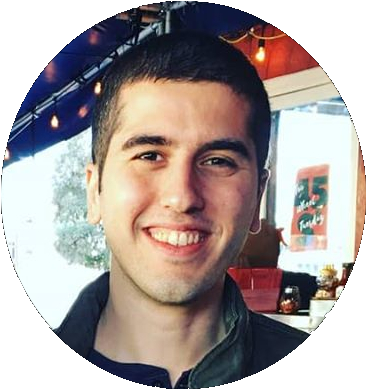 Kaan Akşit is an Associate Professor in the Computer Science department at University College London, where he leads the Computational Light Laboratory. Kaan received his Ph.D. in electrical engineering at Koç University, Türkiye*, in 2014. His M.Sc. degree is in electrical power engineering from RWTH Aachen University, Germany, obtained in 2010. Kaan received his B.S. degree in electrical engineering from Istanbul Technical University, Türkiye, in 2007. Kaan researches the intersection of light and computation, including computational approaches in imaging, graphics, fabrication, and displays. Kaan's research works are widely known among the optics and graphics community for his contributions to display technologies dedicated to virtual reality, augmented reality, and three-dimensional displays with and without glasses. He worked as a research intern in Philips Research, the Netherlands, and Disney Research, Switzerland, in 2009 and 2013, respectively. In addition, he was a research scientist at NVIDIA, the USA, between 2014 and 2020. He is the recipient of Emerging Technologies best in show awards in SIGGRAPH 2018 and SIGGRAPH 2019, DCEXPO special prize in SIGGRAPH 2017, the best papers in IEEE VR 2017 and ISMAR 2018, and the best paper nominee in IEEE VR 2019 and IEEE VR 2021.