Colloquia & Guest Speakers
Reflectance confocal microscopy of skin cancers: technology, clinical advances, early impact on patient care
Milind Rajadhyaksha, Doctor and Professor, Memorial Sloan Kettering Cancer Center, Weill Cornell Medicine
Monday, September 25, 2023
3:30 p.m.
Presented in-person in Goergen 101 and on Zoom
Zoom Information
Zoom:https://rochester.zoom.us/j/95276747247?pwd=WlBieEFIWUg2N0Y3bDFsa25KcFZCQT09
Meeting ID: 952 7674 7247
Passcode: 964579
---
Abstract
Reflectance confocal microscopy (RCM) images nuclear and cellular patterns and morphology in human skin in vivo and detects skin lesions and cancers with sensitivity of ~90% and specificity of ~70%. When RCM imaging is combined with dermoscopy to noninvasively guide the diagnosis of melanoma and basal cell carcinoma skin cancers, the specificity increases by ~2X and, consequently, the benign-to-malignant biopsy ratio decreases by ~2X, compared to that with dermoscopy alone. Following more than two decades of technology development and clinical research, RCM imaging in combination with dermoscopy is now advancing into routine practice in clinical settings worldwide, to rule out malignancy and biopsy, sparing patients from biopsies of benign lesions. The success of RCM, notwithstanding, our past remains prologue for what we have yet to accomplish. Yet to be solved problems - shallow depth, blind navigation, qualitative image reading - are being addressed by combining RCM with optical coherence tomography (OCT), widefield imaging and machine learning. Emerging clinical advances are in combined RCM-OCT imaging to guide diagnosis-and-treatment. In this seminar, we will look at the past, current and future state of the field.
Biography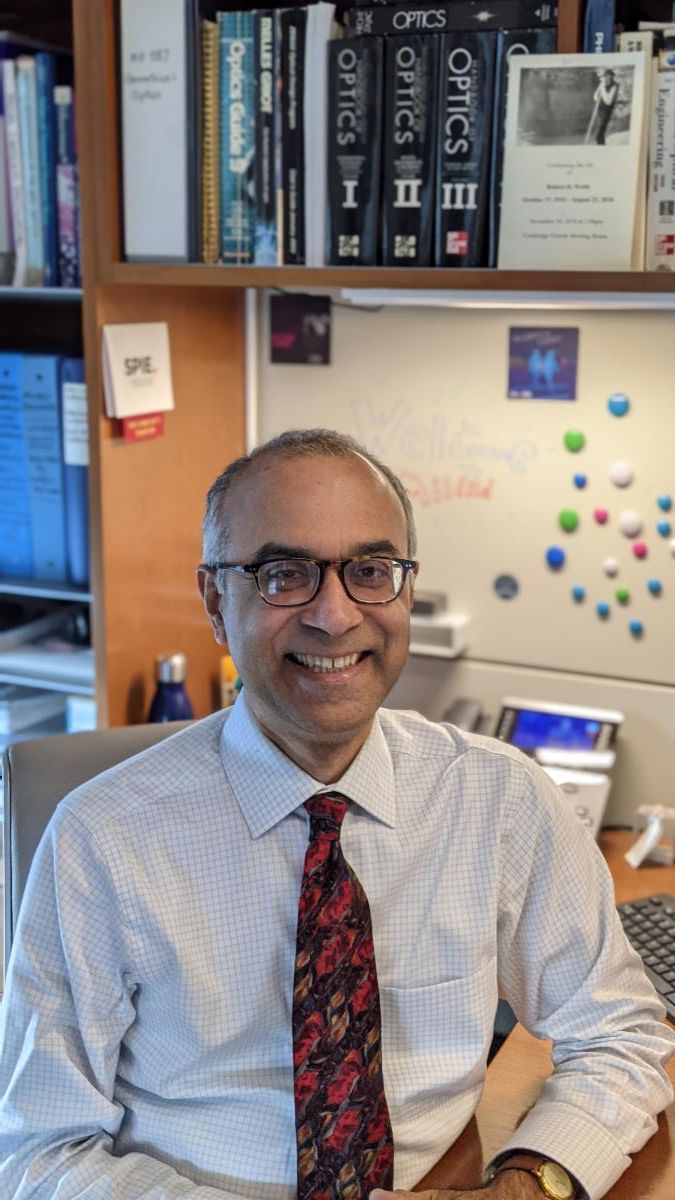 Dr. Milind Rajadhyaksha develops and translates confocal microscopes for imaging-guided noninvasive diagnosis and treatment of skin and oral/head-neck cancers. He is a member of the faculty in the Dermatology Service at Memorial Sloan Kettering Cancer Center and a professor at Weill Cornell Medicine. His work spans the entire spectrum from bench to bedside: laboratory research through commercialization through clinical studies to clinical implementation, and he enjoys working in the "valley of death" – and living through frequent near-death experiences – between laboratory and clinic and between academia and industry. Two of his microscopes have been commercialized (VivaScopes, Caliber Imaging and Diagnostics, Rochester, NY), translated through clinical trials and are now in routine clinical use to noninvasively guide diagnosis and treatment of skin cancers. He wildly fantasizes about a future in which a multimodal optical imaging approach may routinely guide integrated diagnosis-and-treatment in a single patient visit – a "one stop shop" patient care paradigm – in skin, oral/head-neck and other clinical settings.