2019 News Archive
November 26, 2019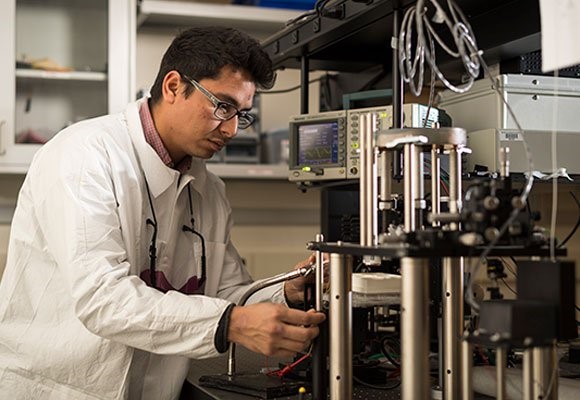 BELLINGHAM, Washington, USA and CARDIFF, UK - SPIE, the international society for optics and photonics, has announced Fernando Zvietcovich, currently a PhD candidate at the University of Rochester, as the winner of the 2020 SPIE-Franz Hillenkamp Postdoctoral Fellowship in Problem-Driven Biomedical Optics and Analytics. The annual award of $75,000 supports interdisciplinary problem-driven research and provides opportunities for translating new technologies into clinical practice for improving human health. Zvietcovich will receive recognition during the BiOS Hot Topics session at SPIE Photonics West 2020 in San Francisco on 1 February.
---
October 30, 2019
Grammy Award-winning recording engineer Stephen Roessner, a senior lecturer in the audio and music engineering program, works in the new control room in Gavett Hall. A state-of-the-art recording studio, control room, mixing rooms, and sound design lab are new additions for students in Rochester's thriving audio and music engeering program.
---
October 7, 2019
Stephen Wu, assistant professor of electrical and computer engineering and physics, recently received a $1.5 million NSF Quantum Leap grant to combat this decoherence by designing a topological qubit that is protected from external perturbation by the topological nature of its constituent elements. Using a transistor-like device his lab created, mechanical strain is applied to layers of 2D materials that are as thin as a single atom to control and utilize the topological and superconducting nature of these materials to construct protected quantum bits. The topology of the materials provide greater stability for the highly sensitive qubits, mitigating the decoherence that poses a major obstacle to quantum computing.  Hesam Askari, assistant professor of mechanical engineering, and John Nichol, assistant professor of physics, are co-principal investigators.
---
September 23, 2019
Mujdat Cetin, interim director of the Goergen Institute for Data Science and associate professor of electrical and computer engineering, received a $1.5 million grant from the National Science Foundation to train 62 PhD students in the skills they need to advance AR/VR technologies and also to help them gain an appreciation for the broader cultural and societal implications of doing so.
---
September 18, 2019
On Friday, September 13, 2019, NASA announced that Thomas Howard as one of the recipients of the Early Career Award.
---
August 30, 2019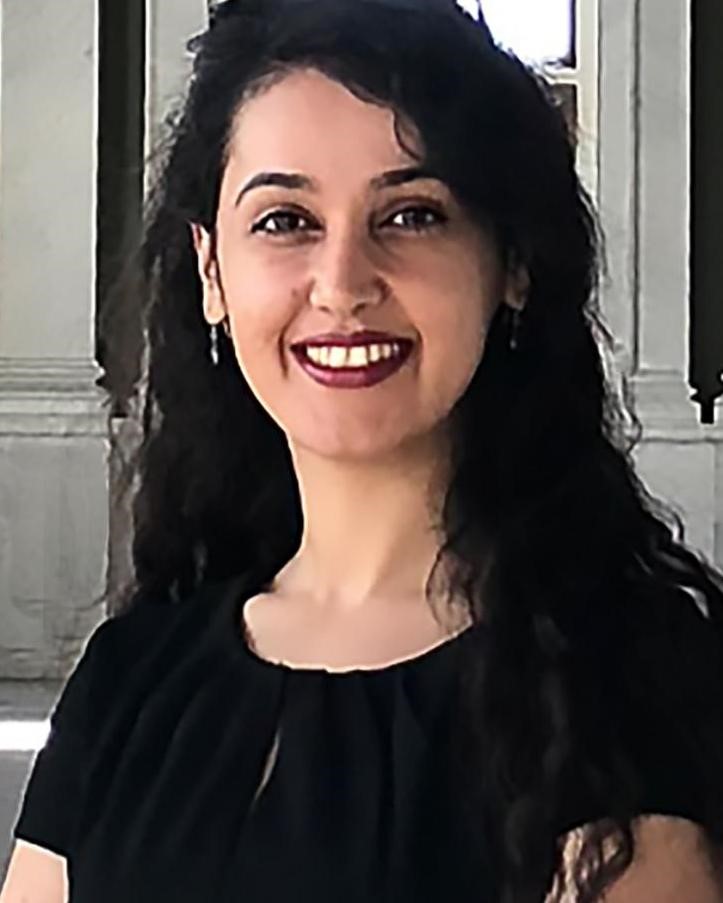 ---
August 29, 2019
---
August 19, 2019
Congratulations to Roman Sobolewski, professo rof electrical and computer engineering. He is one of the inaugrural recipients of th a Kearns Center asward recongnizing faculty who do an outstanding job of mentoring undergrauates in the reserach labs each summer. The awards were announced last sweek at the annual Kearns Center Reserach Symposium, where the summer's Xerox Engineering Resreach Fellows, McNair Scholars, Kearns Summer Research Scholars, and students participatin in three REUs progrmas presented theri finding in oral presentations, lightnng talks, and a poster session.

---
August 19, 2019
Shingirai Dhoro '20 of electrical and computer engineering is just back from attending the 10thUniversity Scholars Leadership Symposium in Malaysia's capital city, Kuala Lumpur, with four other University of Rochester students. The symposium, which included 1,500 students from around the world, featured several sessions and panels designed to build contemporary leadership skills with a global perspective. The student leaders were asked to think about the ways they might lead and design change to address the suffering, hardship, and poverty in many parts of the world.
---
July 3, 2019
Congratulations to Professor Qiang Lin!
---
May 28, 2019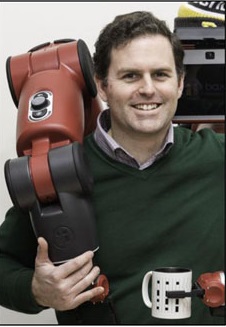 ---
May 17, 2019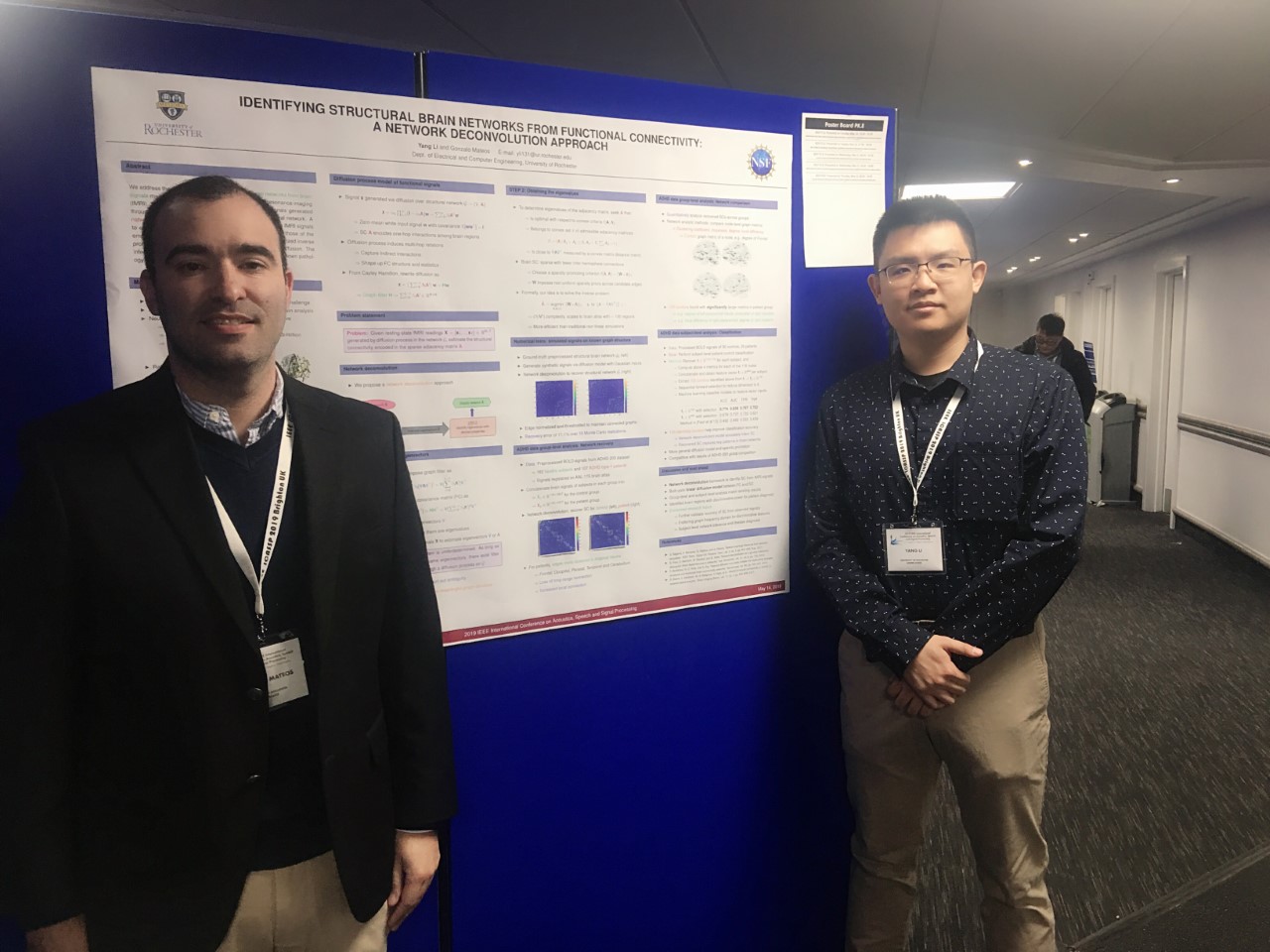 ---
May 13, 2019
---
May 3, 2019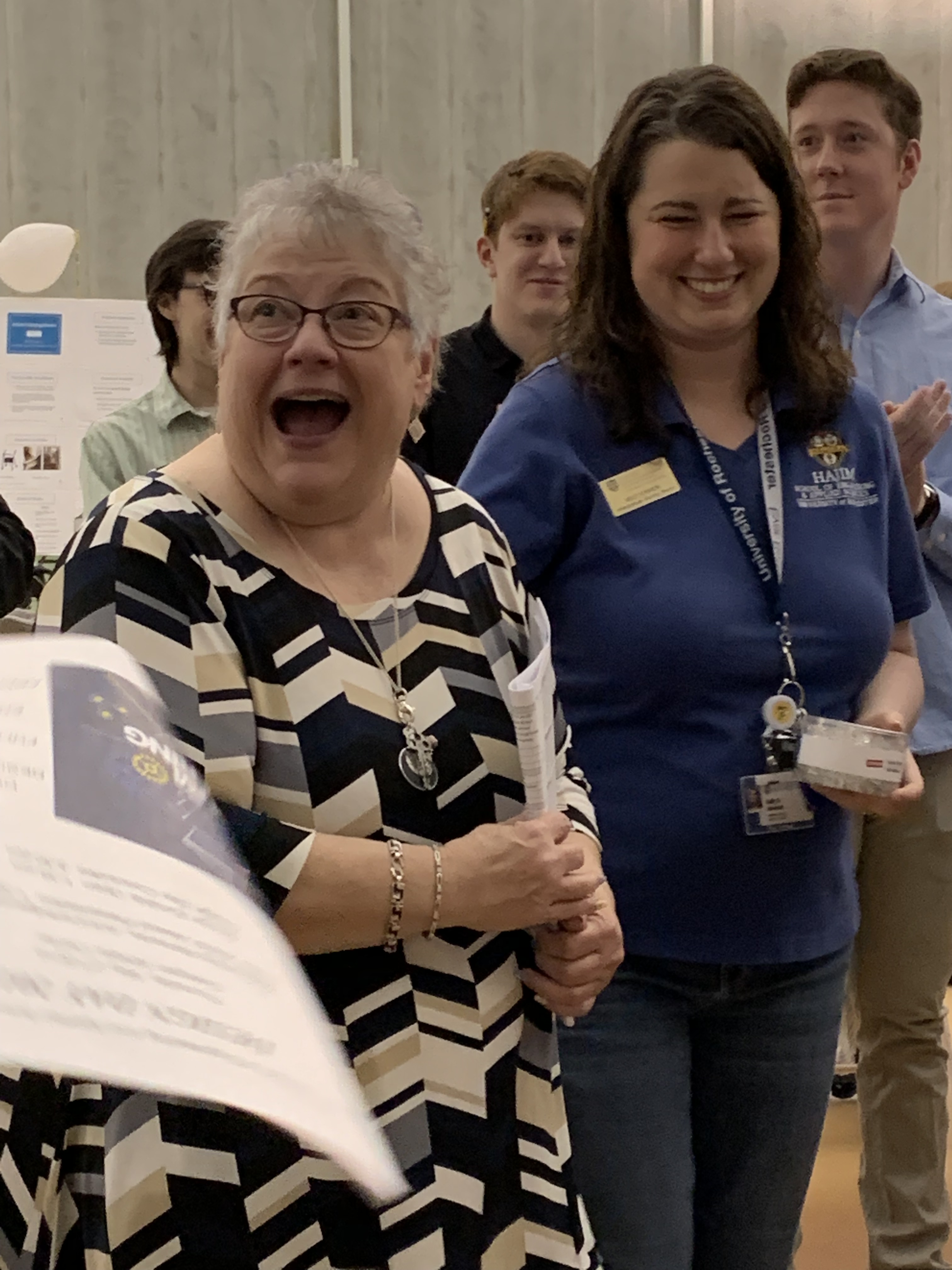 ---
April 8, 2019
Zhiyao Duan, assistant professor of electrical and computer engineering, will develop a human computer collaborative music making system that allows humans to collaborate with machines on harmonizing pitch, coordinating musical timing, and conveying expression in music. Using signal processing, artificial intelligence, and machine learning algorithms, Zhiyao will improve current automated accompaniment systems by empowering machines with stronger music perception skills, more expressive performance, and deeper understanding of music theory and composition.
---
March 4, 2019
For Forest Davis-Hollander '20 of electrical and computer engineering, a semester at IES in Madrid, Spain was the culmination of years of studying and admiring Spanish as a language and a culture. He completed three courses toward his ECE major and another in Spanish history that he will count toward the major in Spanish he is now inspired to pursue as well.
---
February 25, 2019
Student-athlete Bryce Ikeda '19 of electrical and computer engineering, who continues to receive awards for his outstanding play as co-captain of the men's varsity soccer team, which reached the Division III Final Four for the first time last fall. Last week Bryce was named a D3soccer.com 1st Team All-American and was selected as the Division III Midfielder of the Year. Read more here.
---
January 28, 2019
Congratulations to Engin Ipek, associate professor of electrical and computer engineering, and Benjamin Feinberg, a PhD student in Engin's lab. Their paper, "Making Memristive Neural Network Accelerators Reliable," has been designated as an Honorable Mention by the IEEE Micro Top Picks 2019 selection committee. Each year, IEEE MICRO selects the most significant papers among articles published at the top computer architecture conferences of that year based on novelty and potential for long term impact. Of the 123 submissions this year, the committee selected 12 Top Picks and 11 Honorable Mentions. The original paper was published at HPCA 2018 — the International Symposium on High Performance Computer Architecture.