Colloquia & Guest Speakers
Broader Impacts: Research, Technology and Entrepreneurial Mindset
Michael Riedlinger, University of Rochester
Monday, December 4, 2017
3 p.m.
Goergen 101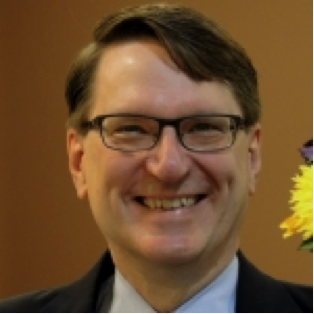 Abstract:
This talk is about methods to connect research experiences and discoveries to people that are seeking solutions for vexing problems.  Technology commercialization in the sense of advancing a discovery in the academic lab will be discussed as well as alternative approaches that can re-frame the investigator's thinking about the direction for future research.  The talk will touch on topics related to mindsets of investigators and entrepreneurs with examples.   Methodology from the National Science Foundation Innovation –Corps (NSF ICorps) Program will also be presented and discussed along with funding and educational opportunities available through the University of Rochester, the National Science Foundation, Federal SBIR/STTR grant programs and through High Tech Rochester.
Bio:
Michael Riedlinger is a Lecturer in Technology Entrepreneurship and Management at the University of Rochester.  As a member of the NSF ICorps National Teaching Team, he has worked with technology researchers across the country and also provides instruction at research universities throughout New York State.  He also serves as Program Manager for Technology Commercialization at High Tech Rochester, a U of R Affiliate organization.  Michael has founded or co-founded four ventures related to materials science and life sciences.  He is an industrial advisory board member for the Cornell Center for Materials Research and also serves on the Business Incubator Association of New York State board of directors.
Location:  Goergen 101
Refreshments will be served.