2015 News
November 18, 2015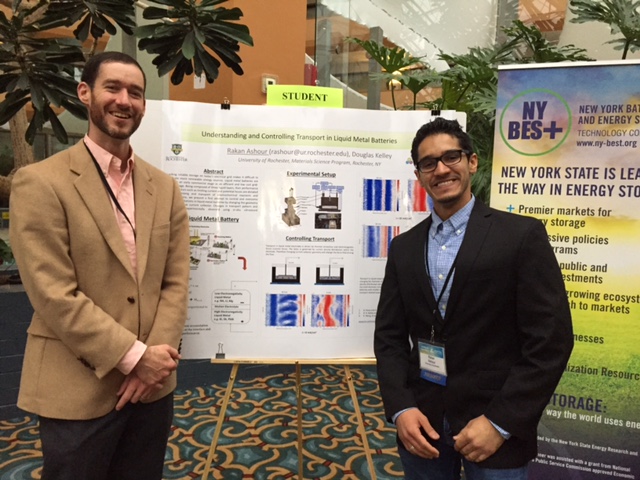 ---
October 30, 2015
Each year our Baja SAE team designs and builds an off-road vehicle to compete against other college teams. Recently, 27 members traveled to Bedford, Kentucky, to participate with teams from 48 other schools in the Midnight Mayhem endurance race and associated dynamic events, hosted by the University of Louisville Baja SAE.
---
October 12, 2015
James C.M. Li, Professor Emeritus of Mechanical Engineering and of Materials Science, has been awarded the Gold Medal of ASM International, the world's largest association of metals-centric materials scientists and engineers.
---
September 21, 2015
"They kind of throw you in feet first on the first day. It was a lot of on-the-job training," says Wendy Snyder '17 of Mechanical Engineering about serving aboard Robert Ballard's seagoing exploration vessel Nautilus this summer.


---
August 10, 2015
The Xerox Research Fellows program allowed five Mechanical Engineering undergraduate students to explore these topics in depth this summer with department faculty members.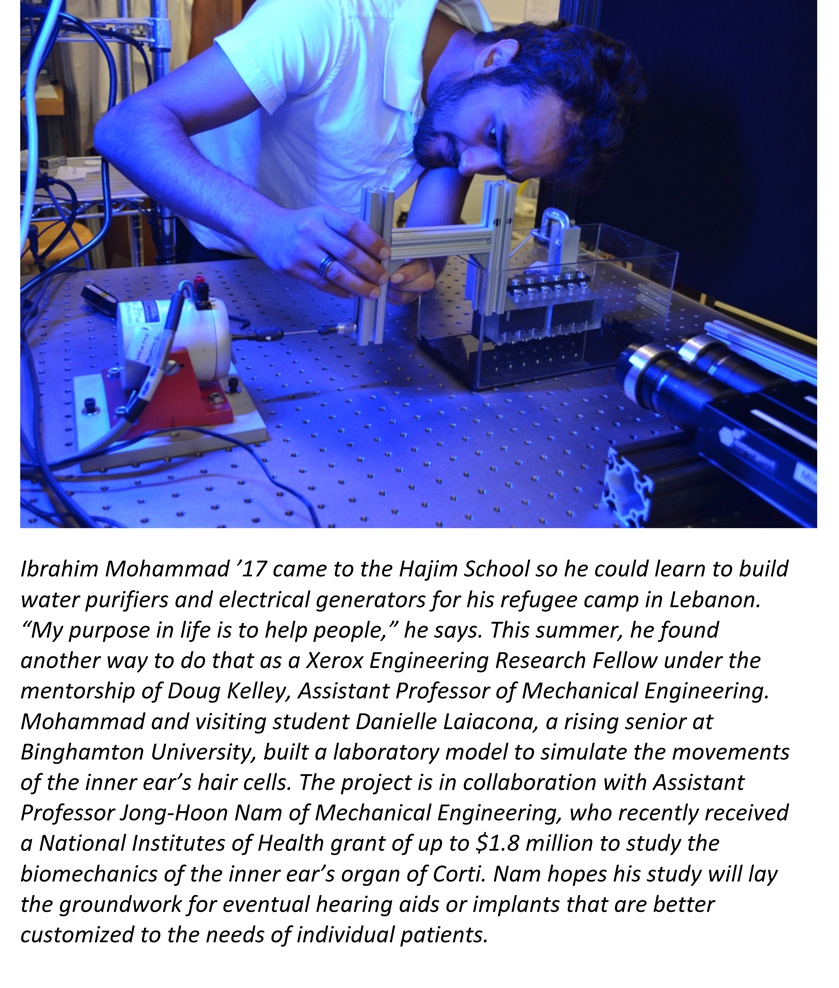 ---
July 10, 2015
Thirty-seven years ago, English researcher David Kemp discovered that the human inner ear not only receives but also generates sounds as part of its normal functioning. This finding led to the standard method now used to screen hearing in newborns.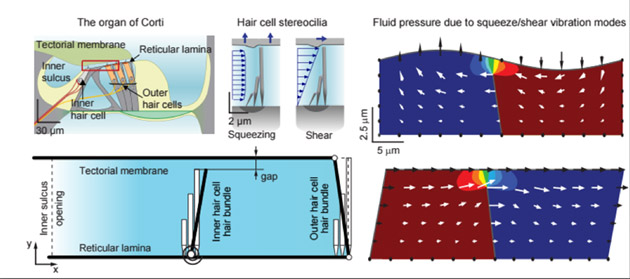 ---
June 4, 2015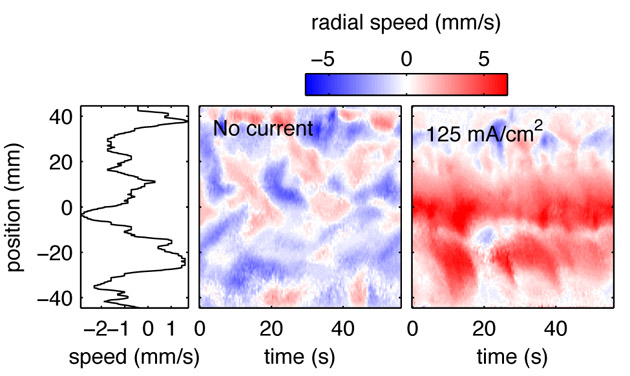 Fluid flow in a liquid metal electrode, measured with ultrasound. Reds indicate flow away from the probe, and blues indicate flow toward it. Adding electrical current causes a global rearrangement of the convection pattern and makes mixing more efficient.
---
May 21, 2015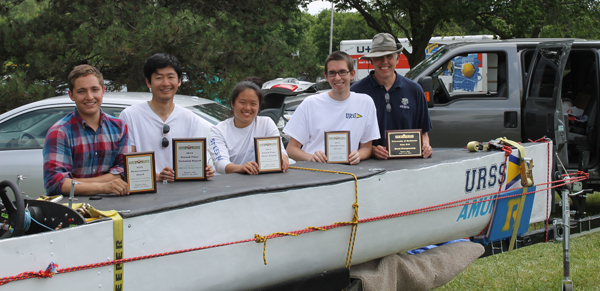 (Solar Splash team posing with awards won at last year's World Championship.)
---
May 12, 2015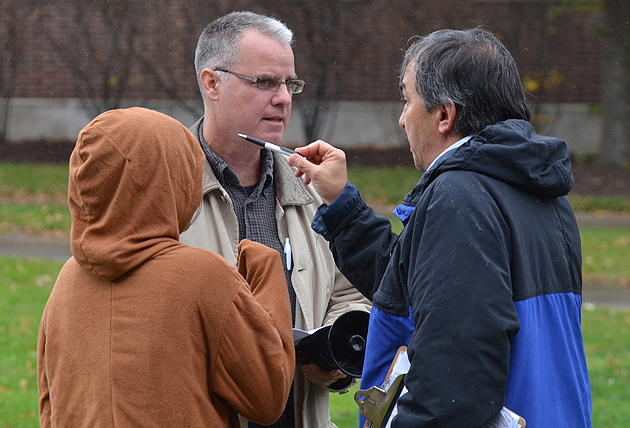 ---
May 11, 2015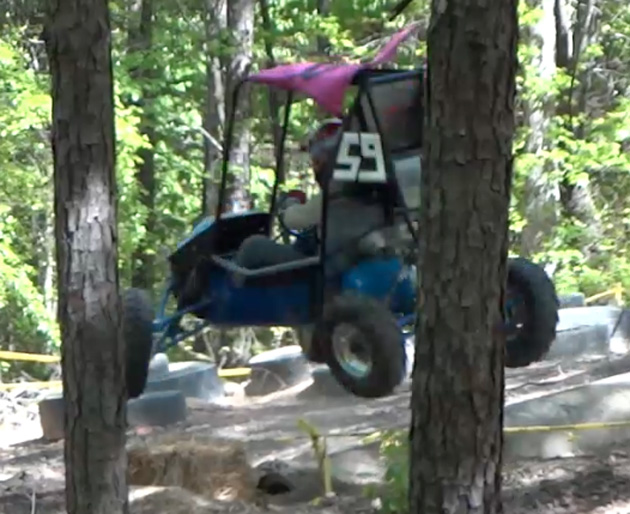 ---
April 27, 2015
In any engineered material, the interfaces where different components literally touch and stick together are critical to that material's ability to withstand stress, to conduct a charge, or perform any number of functions.
---
April 15, 2015
---
April 3, 2015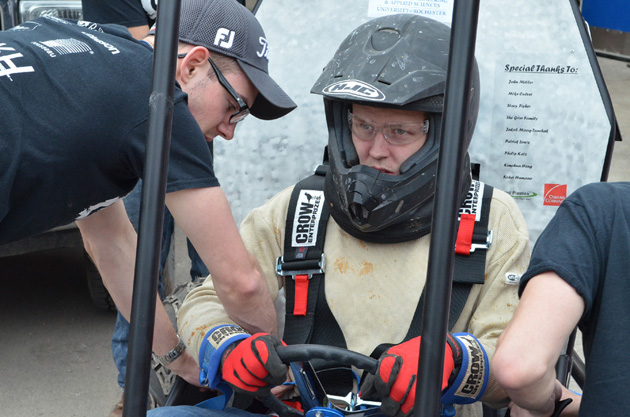 ---
February 18, 2015

(Boubacar Diallo of MechE visited the famous Roman aqueduct at Segovia, Spain, when he studied abroad in Madrid during the Fall 2014 semester.)