Recent News
August 1, 2017
What's true for many faculty members is also true for college students. There's no better time than summer—away from coursework and distractions of the school year—to take a deep dive into research.
---
July 20, 2017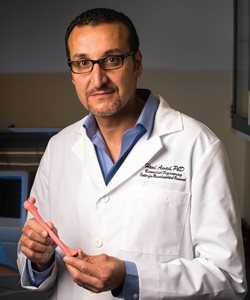 Biomedical Engineering Professor Hani Awad and colleagues at Cedars-Sinai Medical Center have collaborated on a study that resulted in a new technique that successfully helps bone regenerate itself across large gaps in severe fractures. This method, which combines gene, stem cell, and ultrasound therapies, has been successfully demonstrated in animals.
---
July 18, 2017
Professor Mark Buckley has received an NIH Research Project Grant (R01) for his project, "Modulation of Insertional Achilles Tendinopathy by Multiaxial Mechanical Strains." Insertional Achilles tendinopathy (IAT) is a common and painful disease that responds poorly to conservative (i.e., non-operative) care. Improved outcomes for IAT patients require interventions that target its fundamental cause. Thus, this study aims to elucidate the patterns of mechanical strain (i.e., deformation) that cause and reverse IAT in vitro, and determine how to induce these strain patterns in vivo through exercise-based physical therapy. The findings of this study will motivate effective, targeted non-surgical therapies for IAT. Collaborators for this project include Alayna Loiselle (Orthopaedics and CMSR), Michael Richards (Surgery), Sam Flemister (Orthopaedics), John Ketz (Orthopaedics) and Tongtong Wu (Biostatistics).
---
June 5, 2017
Professor Jong-Hoon Nam has received funding from the National Science Foundation (NSF) for his research project in collaboration with Professor Douglas Kelley, entitled, "Mechanically-facilitated cochlear fluid homeostasis."
---
June 1, 2017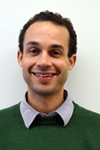 ---
June 1, 2017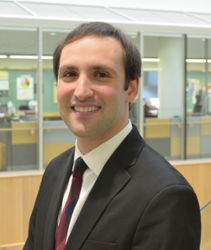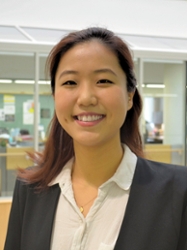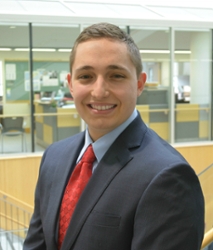 ---
May 30, 2017
---
May 29, 2017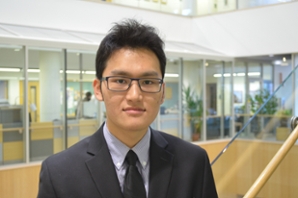 Congratulations to BME senior Ge Song who received a President's Award for "Adaptive Optics Scanning Light Ophthalmoscopy for Retinal Imaging and Vision Disease Detection." Ge was presented with the award at the University of Rochester Undergraduate Research Exposition, in which students presented work addressing a variety of subjects within the humanities, engineering, natural sciences, and social sciences. 
---
May 28, 2017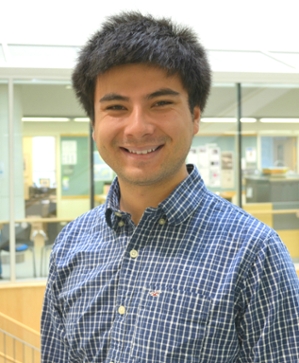 Congratulations to BME senior Tristan Ford who is recipient of the New York State College Health Association's 2017 Outstanding Student Award for his contributions to the health and safety of college students at our University, and at the state and national level. Tristan led the efforts to gain student support for our University to become tobacco-free.
---
May 26, 2017
---
May 23, 2017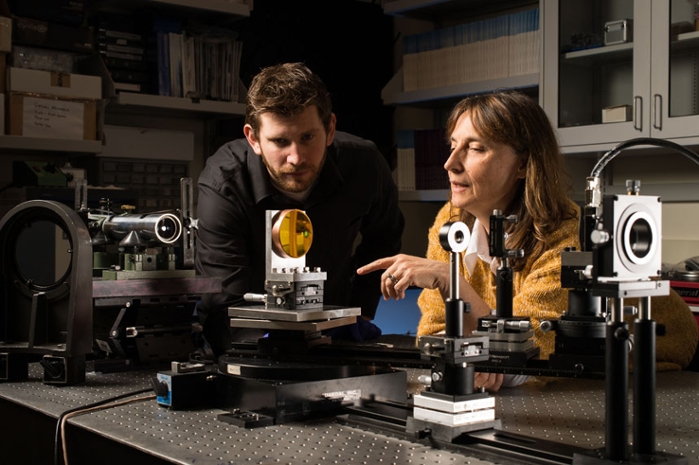 ---
May 23, 2017
Andrew Shubin, a 2017 PhD graduate in the lab of Professor Danielle Benoit, has been selected to receive commendation in the Outstanding Dissertation Award Competition for Engineering. Andrew's PhD research project is titled, "Poly(ethylene glycol) Hydrogels for Salivary Gland Regeneration."
---
May 22, 2017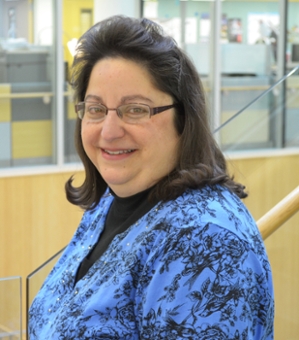 BME Graduate Program Coordinator Donna Porcelli has been honored with the Witmer Award for Distinguished Service, which is reserved for staff members who have demonstrated significant and longstanding contributions to the University.
---
May 22, 2017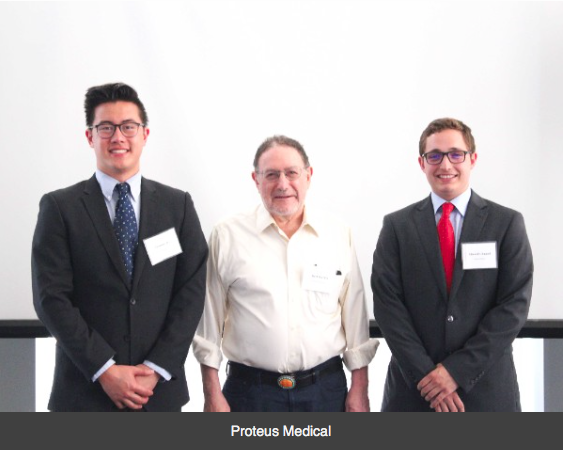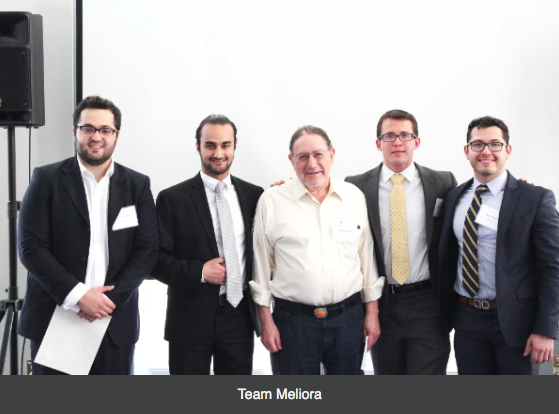 ---
May 18, 2017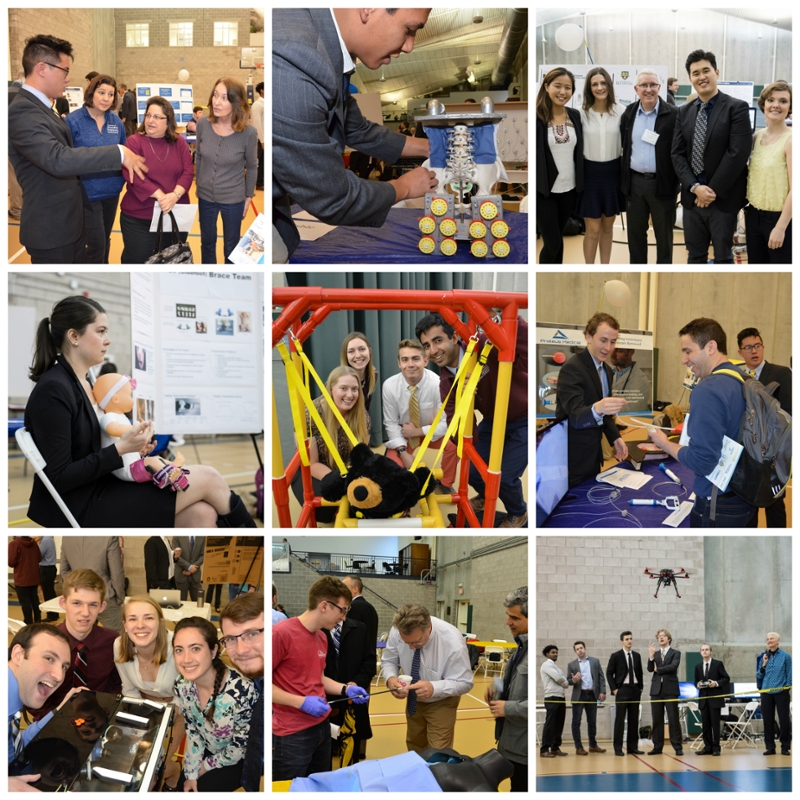 ---
May 11, 2017
Professor Mark Buckley has received a pilot grant from the Center for Musculoskeletal Research for his research project, "The influence of chondrocyte mechano-protective adaptation on the progression of osteoarthritis." Osteoarthritis (OA)  – a painful and complex joint disease characterized by progressive degeneration of articular cartilage and surrounding tissues – is among the leading causes of disability in the United States. Yet, there are no FDA-approved treatments proven to stop or reverse OA and preserve joint health, suggesting that novel targets for OA interventions are needed. Though the complete etiology of OA is unknown, aberrant mechanical loads leading to cell death and catabolic activity are thought play a role in this pathology. To maintain homeostasis when confronted by sustained biochemical stimuli, cells have a well-characterized ability to moderate their response to these signals (e.g., through downregulation of a surface receptor). The Buckley lab's preliminary data suggests that chondrocytes can also rapidly moderate their sensitivity to sustained mechanical stimuli (e.g., during ambulation) to prevent cell death or abnormal (pathological) behavior. Hence, it may be possible to prevent or slow OA by enhancing this adaptive phenomenon, which we refer to herein as cytoprotective adaptation to mechanical stimuli (CAMS).
---
May 10, 2017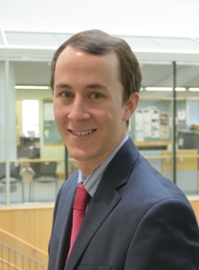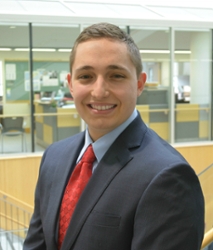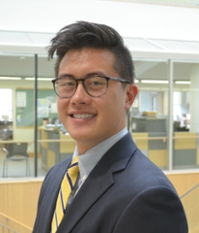 ---
May 10, 2017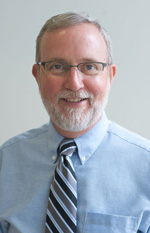 Rick Waugh, former BME chair, and a biomedical engineer with more than 35 years of academic and leadership appointments at the University of Rochester, will serve as interim dean of one of the institution's main academic units through June 30, 2018.
---
May 8, 2017
Congratulations to BME seniors Nathaniel Barber, Claire Kaiser, and Justin Schumacher who were recently inducted into Phi Beta Kappa, the nation's oldest and most prestigious academic honor society!
---
May 6, 2017

---
May 1, 2017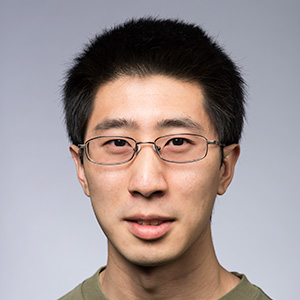 Congratulations to Jonathan Boualavong '16/T5'17 BME for winning a Fulbright grant! Boualavong, an Elkridge, Maryland, native, will pursue an MPhil in chemical and process engineering at the University of Strathclyde in Glasgow, Scotland.
---
April 28, 2017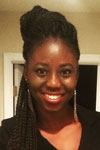 Marian Ackun-Farmmer of the Benoit Lab has been selected for one of the newly established Arts, Sciences and Engineering Donald M. and Janet C. Barnard Fellowships. Marian was recognized specifically for her strong research record as well as her commitment to mentoring, outreach and service to the Department of Biomedical Engineering as well as her field. The fellowship comes with a $3K stipend top-off for the 2017-2018 academic year, as well as a tuition award. Congratulations, Marian!
---
April 21, 2017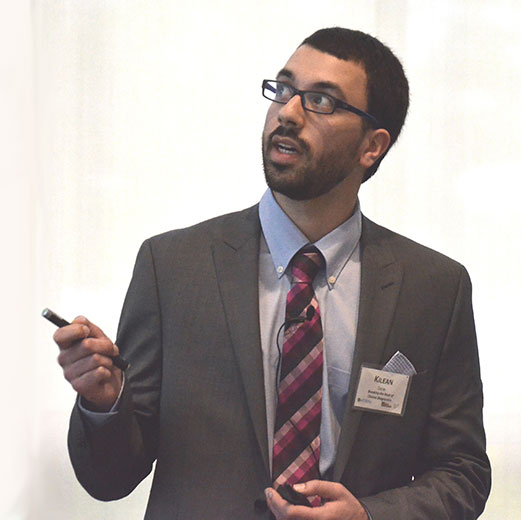 Kilean Lucas admits to being uneasy about trying to summarize his research in three minutes, with only three slides.
---
April 20, 2017
Mary Lou Ingram Professor in Biomedical Engineering Laurel Carney recently delivered a seminar at the Hearing Systems, Electrical Engineering, Danish Technical University, where she is currently a visiting professor. The seminar was titled, "Speech coding in the auditory system: the 'view' from the midbrain." 
---
April 15, 2017
---
April 13, 2017
---
April 12, 2017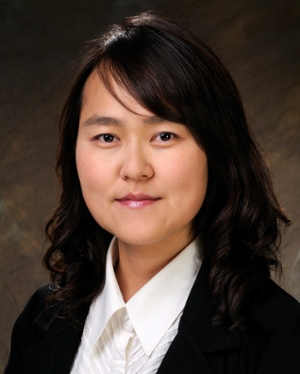 Professor Regine Choe has received an NIH Research Project Grant (RO1) for her project, "Longitudinal monitoring of bone fracture healing using diffuse optical and correlation tomography." Vascularization is a key step in bone fracture healing, but is often measured only once or not at all due to technical limitations or cost. Professor Choe proposes to develop and validate optical instruments for non-invasive, longitudinal monitoring of blood flow, volume and oxygenation in bone fractures and surrounding tissues to predict bone healing. This approach will significantly expedite the development of new bone fracture treatments based on regenerative medicine and the diagnosis of impaired healing, which currently takes at least 3 months. Professor Choe's collaborators on this project include Danielle Benoit (PhD, Biomedical Engineering), A. Samuel Flemister (MD, Orthopaedics), John Ketz (MD, Orthopaedics), Wing-Chi Edmund Kwok (PhD, Imaging Sciences) and Tong Tong Wu (PhD, Biostatistics).
---
April 4, 2017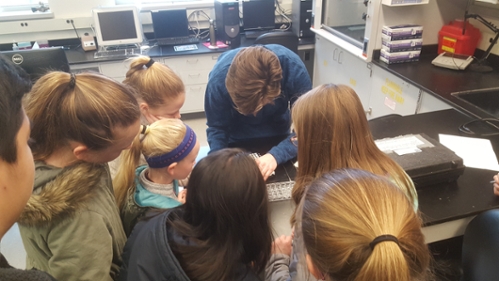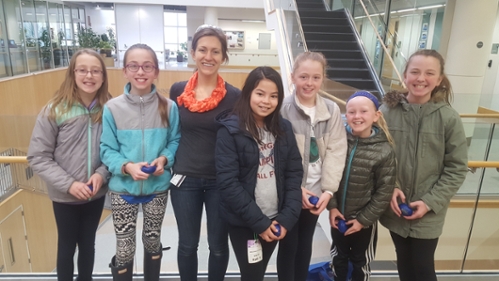 ---
April 3, 2017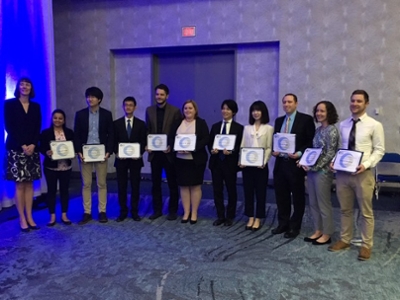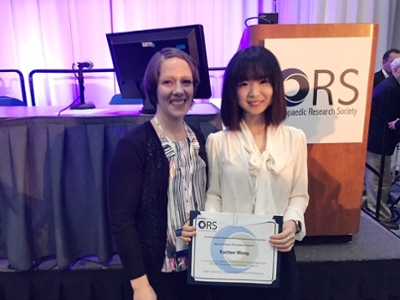 ---
March 20, 2017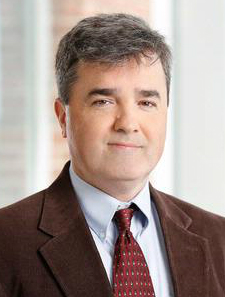 Professor Edward Brown has received NIH funding for his research project titled, "Using Second Harmonic Generation to Predict Metastatic Outcome in Colon Adenocarcinoma."
---
March 19, 2017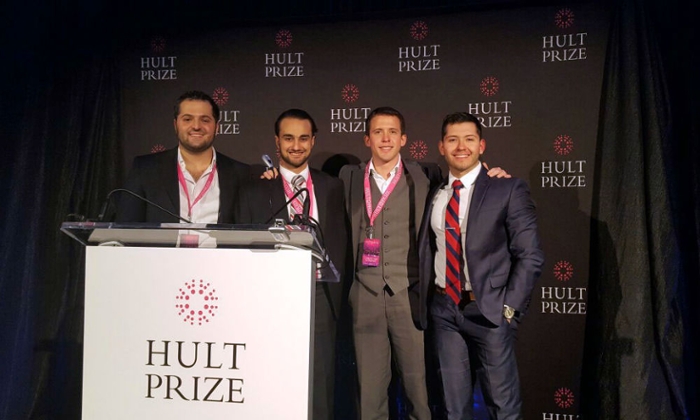 BME student Omar Soufan was among six finalist teams at the Hult Prize regionals in San Francisco early this month. 
---
March 2, 2017
At the Fourth Annual "America's Got Regulatory Science Talent" competition, hosted as part of the CTSI Regulatory Science programs, eight teams of students competed for a chance to present their ideas on how to solve regulatory science issues in person at the Food and Drug Administration. Competition organizers Scott Steele, Ph.D., and Joan Adamo, Ph.D., kicked off the event and each team delivered a five-minute presentation proposing novel solutions to address challenges in the nine scientific priority areas outlined in the FDA's Strategic Plan for Advancing Regulatory Science. 
---
March 1, 2017
Laurel Carney, Marylou Ingram Professor in Biomedical Engineering, University of Rochester, New York, is currently a visiting professor at Hearing Systems, DTU Electrical Engineering. Professor Carney's combined expertise in physiology, behavioral research and computer modeling gives new dimensions to hearing research.
---
February 27, 2017
This news story appeared in the Democrat & Chronicle on February 27, 2017. It features Hani Awad (Biomedical Engineering primary faculty) and Edward Schwarz (Biomedical Engineering graduate faculty), two University of Rochester scientists who are leading the way in using 3-D printers and stem cells to create bone replacements for patients. The online version can be found here. 
---
February 23, 2017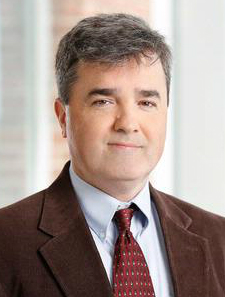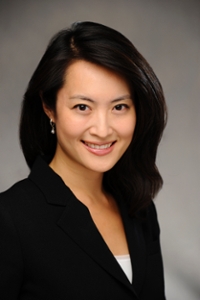 ---
February 21, 2017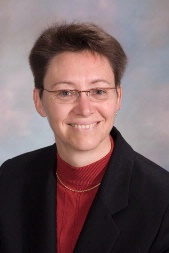 The patent titled "Chimeric Fibronectin Matrix Mimetics and Uses Thereof" (U.S. Patent No. 9,572,869; awarded February 21, 2017) has recently been assigned to the UR with inventors Denise Hocking, Ph.D. (Pharmacology and Physiology, BME, RCBU) and Daniel Roy, Ph.D. (BME B.S.'06, Ph.D.'12). The patent relates to the use of recombinant fibronectin-based peptides for wound healing and tissue regeneration applications. The technology falls under a new and exciting class of therapies known as wound biologics. The primary commercial application for this technology is to promote healing of hard-to-heal or chronic wounds, including diabetic, venous, and pressure ulcers, which impose a significant health care burden worldwide. Topical application of fibronectin matrix mimetic peptides to full-thickness excisional wounds in diabetic mice accelerates wound closure and promotes granulation tissue deposition, remodeling, and re-vascularization. Denise Hocking is a Professor of Pharmacology and Physiology and of Biomedical Engineering. Daniel Roy is a Scientist at KeraNetics, LLC, a biotechnology company located in Winston-Salem, North Carolina that develops keratin-based biomaterials for wound healing applications.
---
February 9, 2017
Marian Ackun-Farmmer, a biomedical engineering student in the lab of Danielle Benoit, is the recipient of an AfterCollege Engineering Student Scholarship. Founded in 1999, AfterCollege, Inc. ( www.aftercollege.com) is an online professional platform that connects students, faculty, alumni and employers through customized career networks at colleges and professional organizations across the country. AfterCollege has awarded more than $1,000,000 in scholarships and student activities through our program to date. Congratulations, Marian!
---
February 6, 2017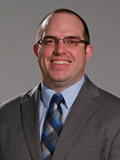 Ken Sims, a PhD student working in the lab of Danielle Benoit, has received funding from the Ruth L. Kirschstein National Research Service Award (RRSA) Individual Predoctoral Fellowship program (F31). 
---
February 2, 2017
---
January 31, 2017
The Department of Defense office of the Congressionally Directed Medical Research Programs has awarded Professor Stephen McAleavey a grant for his research project titled, "Assistive and Autonomous Breast Ultrasound Screening:  Improving PPV and Reducing RSI."

---
January 27, 2017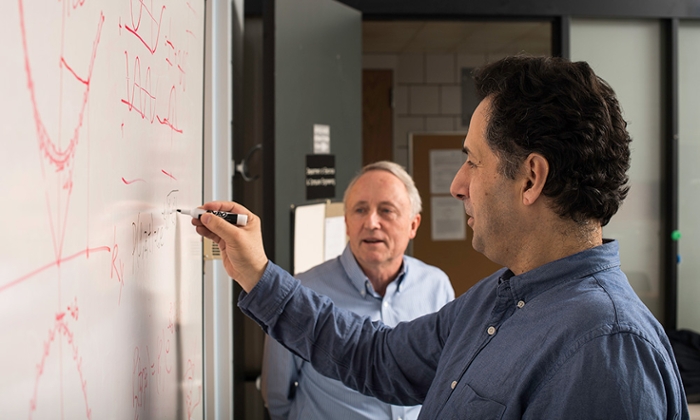 ---
January 25, 2017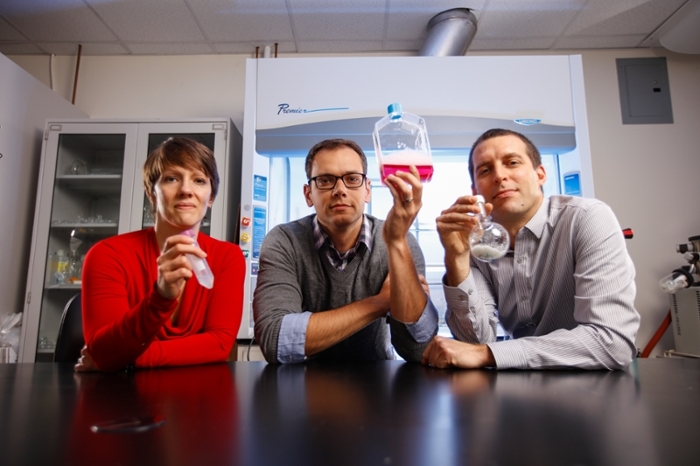 ---
January 9, 2017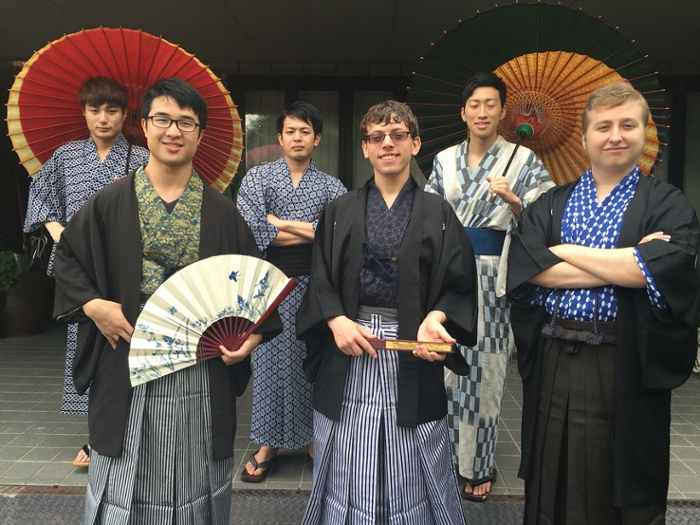 ---
January 3, 2017
The University of Rochester is joining with City College of New York, Columbia University, Johns Hopkins University, University of Rochester, and Rutgers University to host the 2017 Mid-Atlantic Biomaterials Day on February 24 in New York City. The theme for the conference this year is "Biomaterial Frontiers: Emerging challenges creating new opportunities." This all-day research conference will feature local faculty, student, and industry speakers and is designed to provide networking opportunities and foster new collaborations. Professor Danielle Benoit will be speaking on drug/gene delivery at the conference along with other professors with research focusing on biomaterials. The University of Rochester is now accepting abstracts for rapid fire talks and posters, with a due date of January 27. To submit an abstract or to register, please visit https://www.midatlantic-biomaterialsday2017.org/