Recent News
April 10, 2018
Kenneth Sims Jr. will present his 15 minute oral presentation on "Enhancing Design of Nanoparticles for Anti-Biofilm Drug Delivery" during the "Racing for the Surface: Recent Development in Antimicrobial and Osteoinductive Biomaterials" session of the Society for Biomaterials 2018 Annual Meeting and Exposition: Exploring the Nexus of Research and Application being held in Atlanta, GA, April 11-14, 2018.
---
April 3, 2018
Maureen Newman's podium presentation at the annual Orthopaedic Research Society meeting "Development of Bone-Targeted Polymer Conjugates of Wnt/β-catenin Agonists to Stimulate Fracture Healing" was awarded the International Section for Fracture Repair Podium Award. Congratulations Maureen!
---
March 27, 2018
Marian Ackun-Farmmer, a PhD candidate in Danielle Benoit's lab, has been awarded a Ruth L. Kirschstein National Research Service Award (NRSA) Individual Predoctoral Fellowship (F31) grant from the National Cancer Institute (NCI) for her project titled "Nanoparticle mediated microenvironmental targeting of CCL3 signaling for the treatment of acute myelogenous leukemia."
---
March 12, 2018
Sonavex Inc., a Baltimore-based medical device company spun out of John Hopkins, has received $4.5 million in venture capital funding to accelerate its launch later this year of a new implant to mark soft tissue sites after surgery.
---
March 9, 2018
Two biomedical engineering undergraduates – Dilshawn Gamage '19 and Hetince Zhao '18 – are on teams competing in regional semifinals for the Hult Prize, the world's largest social entrepreneurship contest.
---
February 23, 2018
---
February 15, 2018
An alumna of our department, Mercy Asiedu '14, now a PhD student in biomedical engineering at Duke University, has been recognized with her advisor for their work on cervical cancer screening.
---
January 30, 2018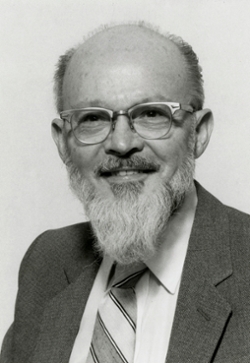 A generous gift from the family of the late Edwin L. Carstensen, renowned scientist and founder of the Rochester Center for Biomedical Ultrasound (RCBU), will enable the Center to invite a leading expert from the field to the University of Rochester campus each year to present a seminar, interact with faculty, and deliver a distinguished Carstensen lecture.

"Our intent is to grow the fund, so that eventually it will support a full biomedical ultrasound symposium day, kicking off with the distinguished Carstensen lecture, but also featuring a series of local speakers, student poster sessions, and interactions with local industry, all related to biomedical ultrasound," said Professor Diane Dalecki, current director of the center and chair of the Department of Biomedical Engineering. "Over time, we'd like to support student scholarships as well."

Dr. Carstensen was the Arthur Gould Yates Professor Emeritus of Engineering and Senior Scientist in Electrical and Computer Engineering at the University of Rochester. His illustrious career, spanning nearly 50 years, was celebrated during a special session at the annual conference of the Acoustical Society of America in June. Students and colleagues celebrated his life and work in acoustics, especially as applied to biomedical acoustics, physical acoustics, and selected problems in underwater sound.

The Edwin and Pam Carstensen Family Fund was announced during the special session, to advance the RCBU's goal to provide a unique, collaborative environment for engineering, medical and applied science professionals in the Rochester area to investigate the use of high frequency sound waves in medical diagnoses and therapy.

 "Ed Carstensen was a pioneer in the field of ultrasound and the development of biomedical engineering as a field," Professor Dalecki said. "He was a wonderful mentor to many students, and was a valued colleague, not only at Rochester but also across the world. This fund will help ensure that his legacy endures," she said.

Contributions to the Edwin and Pam Carstensen Family Fund can be made by contacting Eric Brandt at (585) 273-5901 or eric.brandt@rochester.edu.

Dr. Carstensen's contributions to understanding the biological effects of ultrasound and extremely low frequency electric fields won him widespread scholarly acclaim. He received multiple awards from organizations such as the Acoustical Society of America, the American Institute of Ultrasound in Medicine, and the IEEE, of which he was a life fellow. In 1987, he was elected to the National Academy of Engineering.

Working with a committee established by the National Institutes of Health, he helped set the worldwide standards for ultrasound exposure. His landmark book, Biological Effects of Transmission Line Fields (1987), was widely influential in legal and government actions related to exposures to electromagnetic fields.

After joining the University of Rochester in 1961, he quickly became director of the nascent biomedical engineering program. In 1986, he founded the Rochester Center for Biomedical Ultrasound, one of the largest groups of MD and PhD researchers active in medical ultrasound.

The Center has since grown to nearly 100 members, with several visiting scientists from locations around the country. Its laboratories are advancing the use of ultrasound in diagnosis and are discovering new therapeutic applications of ultrasound in medicine and biology. The Center's research spans a wide range of topics in diagnostic and therapeutic ultrasound including sonoelastography, ultrasound contrast agents, 3D and 4D ultrasound imaging, tissue characterization techniques, lithotripsy, acoustic radiation force imaging, novel therapeutic applications, multi-modal imaging, nonlinear acoustics, and acoustic cavitation.
---
January 5, 2018