BMES Student Chapter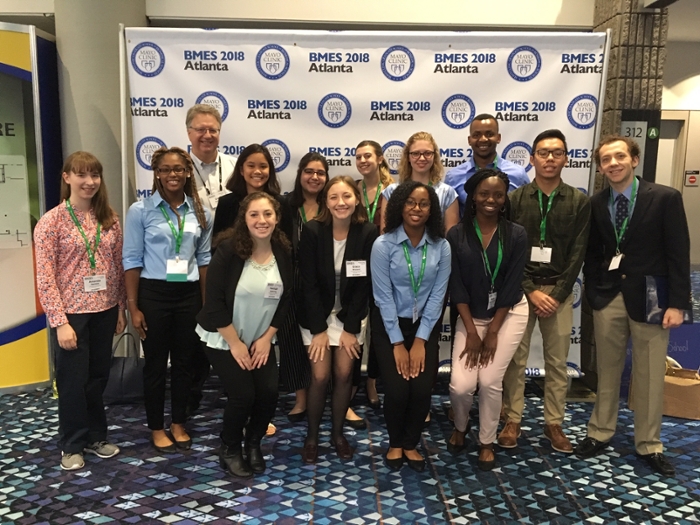 BMES Annual Meeting 2018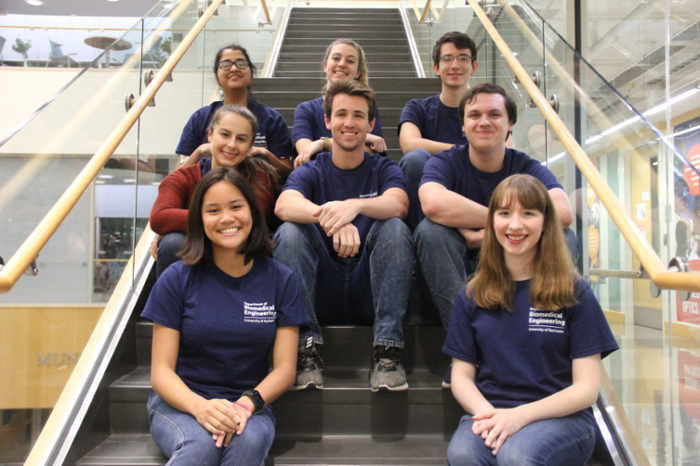 BMES Officers
The goal of BMES is to "promote the profession of biomedical engineering through study, research and discussion of the fields of biomedical engineering." The BMES encourages student interaction and collaboration and allows the students to come together under a common banner.
Our University chapter is also a great place for discussion of issues that a biomedical engineering student may have. The University of Rochester BMES is active in hosting both academic and social events.
Past events have included internship and post-undergrad panels, student/faculty events, and engineering mixers. BMES also plans the BME Industry Networking Night and annual BME Banquet.