Pre-Medical Program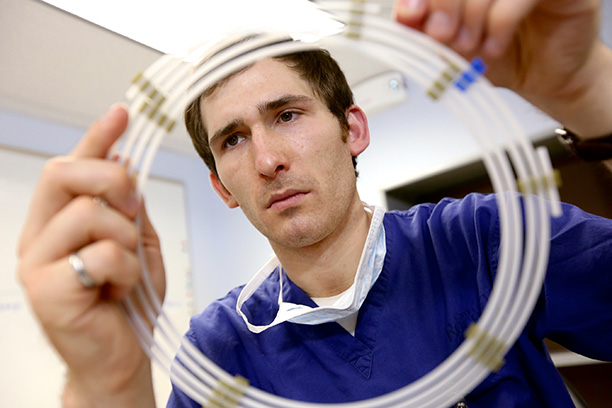 Biomedical engineering (BME) students interested in a pre-medical program are urged to meet with an advisor in the Gwen M. Greene Center for Career Education and Connections. It is essential that such students begin program planning very early and involve both their BME and Career Center advisor.
All of the courses usually required for admission to medical school are readily accommodated. Students may need to use elective in completing these within the BS in BME curricular requirements. These include:
Two semesters of general physics
Two semesters of general chemistry
Two semesters of organic chemistry with labs
Two semesters of biology with labs
Two semesters of math
Two semesters of English
CAS 105: Reasoning and Writing in the College, together with the BME upper-level writing requirement (comprising four BME core courses) satisfies the English requirement for the pre-medical program.
Please visit this link for more information on pre-requisite courses for medical, dental and vet program. Students are encouraged to explore the many health professions available to BME majors.