Entrepreneurship & Translational Research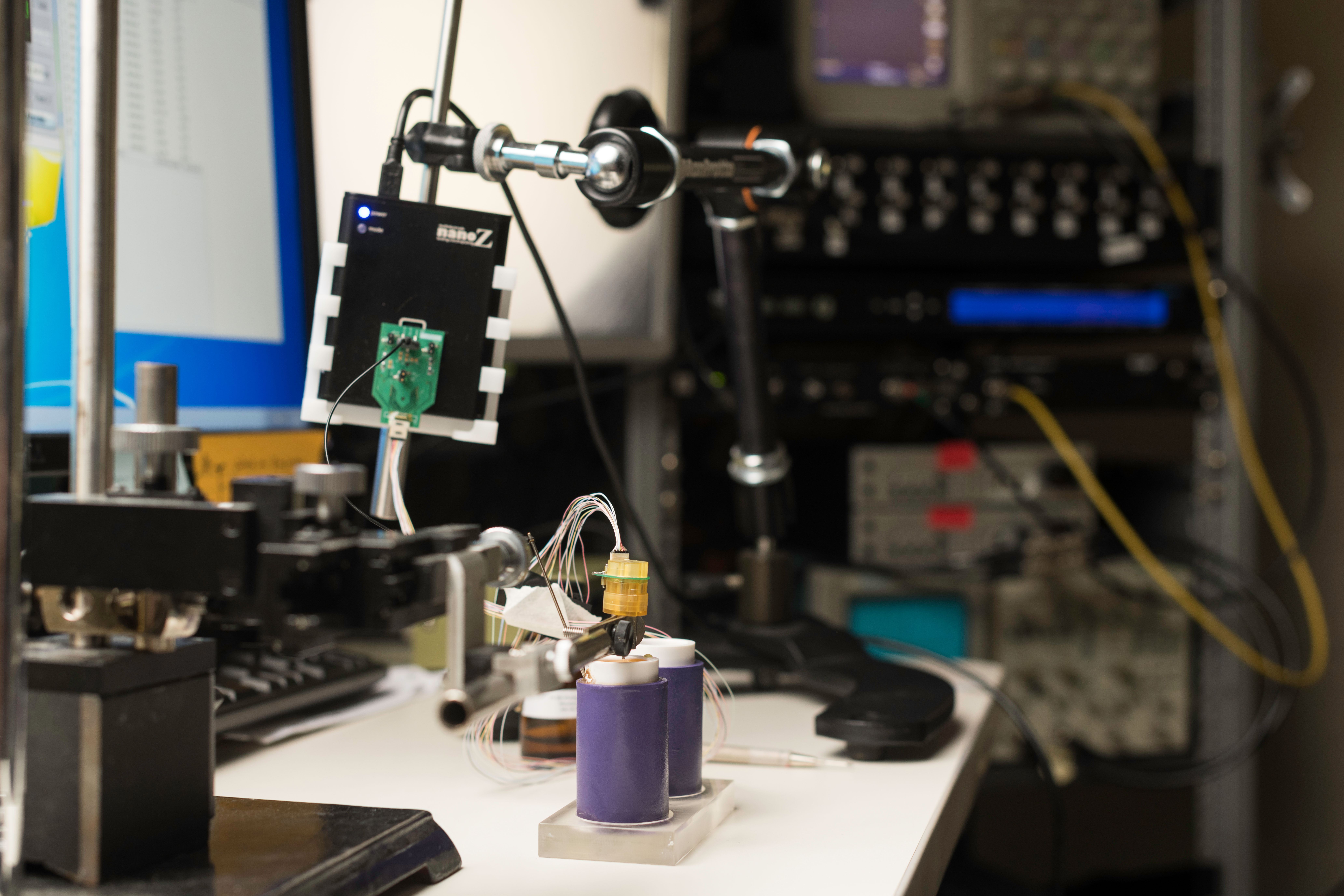 The University of Rochester is a 232 million dollar enterprise involving thousands of scientists, and more than 1,100 individual clinical research projects. It is one of only eight universities nationwide to rank in the top 20 each year over the last decade in licensing revenue. 
One of the greatest breakthroughs in cancer prevention has its origins in research done at the Medical Center. This research led Merck & Co. to develop Gardasil®, the first anti-cancer vaccine approved by the FDA in 2006.
The University of Rochester's entrepreneurial ecosystem supports the translation of multidisciplinary applied research to product development.
In the 2014 fiscal year, 155 disclosures were received from 250 inventors in 51 University departments and divisions. There were also 51 external collaborators from 28 institutions, agencies, and corporations named as inventors. This is more than a 10% increase over disclosures received in 2013. When measured against its peers, the University of Rochester is one of the most productive institutions in the nation in terms of royalty generation.
The Ain Center for Entrepreneurship, funded by the Ewing Marion Kauffman Foundation grant awarded to the University in 2003, serves to:
Identify and create new partnerships with alumni, local businesses, and non-profit organizations
Publicizes school-based experiences
Encourages collaboration among the schools engaged in entrepreneurship education at the University of Rochester
Leadership for the center is provided by Duncan Moore, the vice provost for entrepreneurship, and a member of the biomedical engineering (BME) graduate faculty, who also teaches a technology entrepreneurship course cross-listed between the Simon School of Business and the Hajim School of Engineering and Applied Sciences.
The University of Rochester's Center for Medical Technology & Innovation (CMTI) takes advantage of our adjacent campus and collaborative environment to unite the talents and resources of the Hajim School of Engineering & Applied Sciences and the School of Medicine & Dentistry with industry partners to improve clinical care.
The CMTI is integrated into Rochester's evolving entrepreneurial ecosystem, which supports the translation of multidisciplinary applied research to product development to improve patient care. With our corporate partners, students, and faculty, we will offer innovative device solutions that address real problems.
In the academic sector, the process of commercialization — or of bringing technologies to the marketplace — is known as "technology transfer." Technology transfer is now part of the government mandate for institutions receiving federal funding for research. 
To keep up with the extensive reporting requirements, and to ensure compliance with Bayh-Dole, most universities have established an office to coordinate technology transfer activities. Here at the University of Rochester, UR Ventures plays a central role in bringing ideas from the lab to the market. 
Translational Research Highlights
The University of Rochester Medical Center was one of the first 12 to receive a 40 million dollar Clinical Translational Science Award from the National Institutes of Health. This program offers educational opportunities and pilot funding for both faculty and students.
The Clinical and Translational Science Institute was established at the University in 2006, making the University of Rochester one of the first institutions in the country to receive a NIH award from the Clinical and Translational Science Awards program. A key component of the program is to train clinical and translational scientists needed for a robust workforce for translational research.
Members of the Rochester Center for Biomedical Ultrasound hold at least 20 patents related to ultrasound technologies, including one recently licensed to General Electric, and used in more than 80% of the ultrasound market.
Startup Companies Involving BME Faculty, Students, & Alumni

SiMPore Inc. was founded by BME Faculty members James McGrath and Philippe Fauchet, and PhD student Tom Gaborski, along with colleagues when they recognized the opportunities for a development of a novel membrane filter. This technology offers unparalleled precision in separation and purification with applications ranging from drug development to nanotechnology.
Adarza BioSystems, Inc. is an early stage medical diagnostics company developing a rapid, label-free biosensing platform for measuring protein levels in clinical and point-of-care (POC) samples. This fully arrayable technology, potentially allowing hundreds of tests to be run simultaneously on a single chip, provides high sensitivity and dynamic range in a compact and rapid assay system. Founded in 2007 by BME faculty member Benjamin L. Miller and others, the company's core technology was initially developed in the laboratories of Miller and Lewis J. Rothberg.
VirtualScopics was founded in 1999 by BME faculty members Saara Totterman, and Kevin Parker, along with José Tamez, and Edward Ashton. Their technology enables faster and more reliable detection of disease progression or therapeutic benefit, and accelerates the clinical trial process. VirtualScopics utilizes its patented suite of image analysis algorithms to detect, measure, and analyze specific biological structures from CT, MRI, PET, and ultrasound data. The company, which is now listed on NASDAQ, continues to develop image-related biomarkers and provides innovative imaging clinical trial services for pharmaceutical development.