Overview
The Department of Biomedical Engineering (BME) is committed to fostering a diverse and welcoming environment to learn, work, and research that offers opportunities for all to fully participate. We stand against racism and discrimination of any kind and will not tolerate bullying or harassment.
We align our goals for diversity, equity, inclusion, and accessibility along the lines of the University's mission and vision and values.
Learn – our faculty, staff, and students will learn about people from wide-ranging backgrounds, nationalities, and identities so that they can develop empathy and an understanding of the issues others face.
Discover – we welcome everyone to the process of research and design so that we can develop understanding and technologies that lead the way towards better and more equitable healthcare.
Heal – we will work to correct systemic inequities and barriers to participation in education, work, and research in biomedical engineering.
Create – we will create a welcoming and inclusive environment that supports a thriving, diverse community.
We acknowledge that there is much work to be done to achieve these goals and—in the spirit of Meliora—we will continue to evaluate and improve our programs, educational offerings, and working environment.
Diversity, Equity, Inclusion, and Accessibility Committee
The BME department created a Diversity, Equity, Inclusion, and Accessibility (DEIA) committee to support the department's DEIA goals by identifying specific opportunities for progress, developing plans to address them, taking responsibility for their execution, and assessing the effectiveness of our efforts. The committee members, listed below, include faculty, staff, and graduate students who meet monthly to review our progress, share information, and plan programs. To achieve our goals, the DEIA committee welcomes members of our constituencies to provide input, to share concerns, and to actively participate in projects.
Committee members: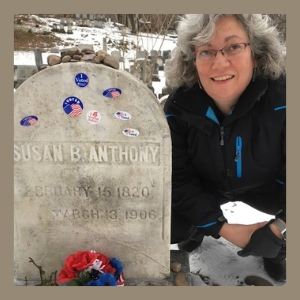 Amy Lerner
Chair of BME DEIA committee and BME Department Diversity and Inclusion Officer, Associate Professor of Biomedical Engineering

Since joining BME when the department was founded in 2000, I have been proud of our commitment to building and supporting a diverse faculty as well as our partnerships across the university to foster recruitment, retention and outstanding progress of students who come from diverse backgrounds.  Over the years, I have learned so much from our students, who inspire me to work harder to improve our academic environment to be more inclusive and welcoming to all.  Service on the College Diversity Roundtable and leading the Commission on Women & Gender Equity in Academia has shown me that we have much work to do.  However, I am encouraged by the passions shown by colleagues, students and leaders in BME, Hajim, the College, the URMC and across the University.  I welcome your input, suggestions, concerns and ideas!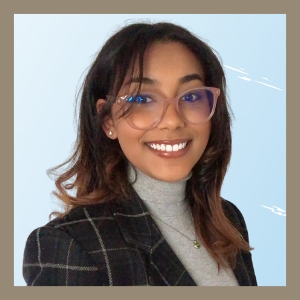 Mahllet Beyene
Graduate Program Coordinator for the Center for Medical Technology and Innovation, Biomedical Engineering
Growing up, my family were among a group of individuals involved in establishing the first Ethiopian Orthodox church in Rochester and we also helped arrange many of the Ethiopian Community picnics. My father is also a member of the Society of Ethiopians Established in Diaspora, an organization with a mission to empower Ethiopian American Diaspora in the areas of academic, professional development, and community service. Seeing first-hand the good that comes from philanthropic work and being an advocate for positive change has inspired and motivated me to be a member of the DEIA committee here in the Department of Biomedical Engineering. I hope to continue making a more inclusive environment for people of different beliefs and backgrounds.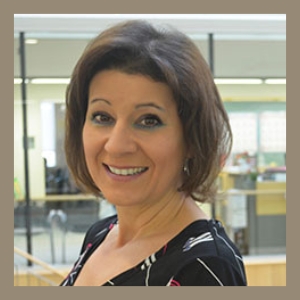 Carla Boff
Senior Administrator of the Department of Biomedical Engineering
I strongly believe in the value of diversity. Being Female and of Native American heritage, I recognize that recruiting, supporting, and retaining all department members (Staff, Faculty, and Students) from across the broad spectrum of backgrounds is crucial. I am honored to be a member of the BME Diversity, Equity, Inclusion and Accessibility Committee and look forward to achieving our goals. Our newly created BME DEIA website is a wealth of information and provides diversity resources and events/awards. Please join us in our continuing efforts to build our culture of DEIA!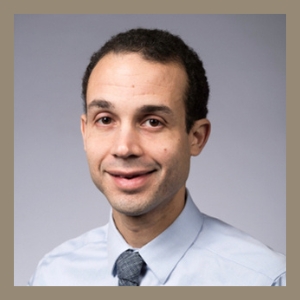 Mark Buckley
Associate Professor of Biomedical Engineering, Center for Musculoskeletal Research, Center for Visual Science
Having grown up in a mixed-race family, I believe strongly in the value of diversity. Although I recognize that our department has a long road ahead to achieve our diversity goals, I am thrilled to serve on the BME DEIA committee and to play a part in supporting a culture of equity and respect in our community. I am energized by my fellow committee members and by the many students, faculty, and staff who stand against racism and discrimination and work to foster inclusivity in our department and beyond.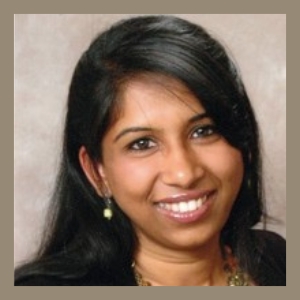 Veena Ganeshan
Senior Laboratory Engineer in Biomedical Engineering
Having been through the PhD program at URMC and joining the BME department as an instructor, I have had cross campus involvement in academia. As an international student who has been through my entire university education from the Bachelors - PhD level in the US, I have faced several challenges and situations unique to international students and would love to advocate solutions for improving their experience at UR. I strongly believe in Equity and Inclusion as necessary for the success of the department. I have also had close family members who had accessibility challenges due to medical conditions and am passionate about developing a welcoming environment for any students/staff that may have these needs. I hope to work with and learn from my colleagues on this dynamic committee to develop a welcoming environment for people of all abilities and backgrounds.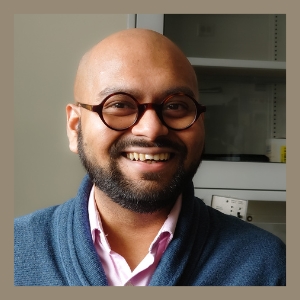 Siladitya Khan
PhD Student in Biomedical Engineering
I am committed to advancing diversity, equity, inclusion, and accessibility (DEIA) in both my department and the wider academic community. As a first-generation international student from India, I understand the unique challenges faced by many students and am dedicated to advocating for their rights and addressing cultural divides. In my role as a Diversity and Inclusion Officer for the Graduate Student Association, I have been instrumental in promoting cultural awareness and understanding through events such as book clubs centered on topics of race and society. Additionally, I have actively participated in and organized a range of initiatives aimed at furthering DEIA, including serving on the International Students and Scholars Advisory board of the ISO and participating in College Diversity Roundtables. I am proud to have received the BME Graduate Student Diversity and Inclusion Award, and I am eager to continue my efforts as a graduate student representative on the departmental DEI committee. Through my experiences and passion for DEIA, I strive to make a positive impact in my department and beyond.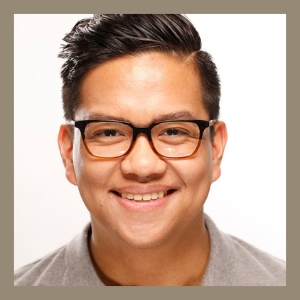 Alvin Lomibao
Assistant Dean of Undergraduate Studies, Hajim School of Engineering and Applied Sciences 
As a two-time alumnus from the BME department, and now a staff member in the Hajim School Dean's Office, I am quite delighted to now be working with the BME department in this way. Within this committee, my goal is to use my position, influence, and access in ways that allow the department to be a more welcoming and inclusive place to learn and work. As well, I hope to elevate the good work being done by BME to other departments in the school. I am so encouraged by the enthusiasm from the students, staff, and faculty on the committee, and am excited to contribute alongside them.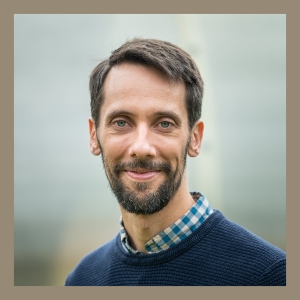 Ross Maddox
Associate Professor of Biomedical Engineering and Neuroscience
I have been on the BME faculty since 2016. My primary goal is to ensure equity and accessibility in the graduate admissions process. In my teaching I also try to highlight the people behind the discoveries and how DEIA issues played a role that either facilitated or inhibited their success and recognition as scientists and engineers.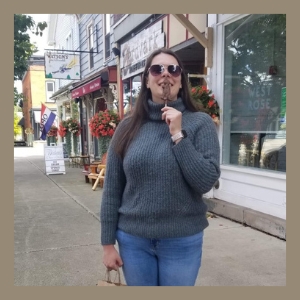 Alyson March
PhD Student in Biomedical Engineering

I have a passion for scientific communication, teaching, and learning through people. I am happy to bring the graduate student perspective to the DEIA committee and work with faculty, staff, and other students to make the BME department a welcoming community to all. I am also a member of the executive board for the graduate student organization outGRADS and enjoy participating in a variety of outreach programs through the University of Rochester. In my free time, I like exploring Rochester's scenery and food and playing sports with fellow graduate students.  
---
Message from the Dean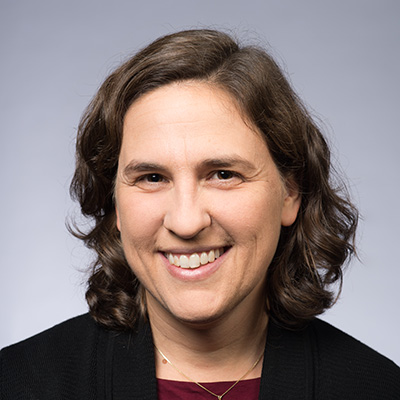 The mission of the Edmund A. Hajim School of Engineering and Applied Sciences is to promote and support the highest quality research that advances solutions to pressing societal problems and to advance education in engineering and applied science through engaging experiences and environments that promote critical thinking, creativity, equity, ethics, and leadership, creating lifelong learners. This is a lofty goal and one that we must be sure to achieve. Indeed, our future capacity to transform our world through technological innovations depends on new research discoveries. It also depends on educating a diverse population of students who will be the next researchers, developers, entrepreneurs, educators, and leaders in engineering, and who have the passion to change the world.
The world needs more engineers with a diversity of backgrounds and ways of looking at the world. The world needs more engineers who care about the impact of our decisions on our environment, on our place as a global citizen, and on our future. These are the engineers who will serve as catalysts for change. In the Hajim School, we recognize that engineering training provides the tools to tackle some of the most difficult problems facing society today. Yet it is the unique skills and backgrounds of each engineer, and the ability to work together as a team with integrity, perseverance, and a commitment to the highest standards, that will lead to the next big breakthrough.