Overview
The Department of Biomedical Engineering (BME) is committed to fostering a diverse and welcoming environment to learn, work, and research that offers opportunities for all to fully participate. We stand against racism and discrimination of any kind and will not tolerate bullying or harassment.
We align our goals for diversity, equity, inclusion, and accessibility along the lines of the University's mission and vision and values.
Learn – our faculty, staff, and students will learn about people from wide-ranging backgrounds, nationalities, and identities so that they can develop empathy and an understanding of the issues others face.

Discover – we welcome everyone to the process of research and design so that we can develop understanding and technologies that lead the way towards better and more equitable healthcare.

Heal – we will work to correct systemic inequities and barriers to participation in education, work, and research in biomedical engineering.

Create – we will create a welcoming and inclusive environment that supports a thriving, diverse community.
We acknowledge that there is much work to be done to achieve these goals and—in the spirit of Meliora—we will continue to evaluate and improve our programs, educational offerings, and working environment.
Diversity, Equity, Inclusion, and Accessibility Committee
The BME department created a Diversity, Equity, Inclusion, and Accessibility (DEIA) committee to support the department's DEIA goals by identifying specific opportunities for progress, developing plans to address them, taking responsibility for their execution, and assessing the effectiveness of our efforts. The committee members, listed below, include faculty, staff, and graduate students who meet monthly to review our progress, share information, and plan programs. To achieve our goals, the DEIA committee welcomes members of our constituencies to provide input, to share concerns, and to actively participate in projects.
Committee members:
Amy Lerner (Chair)
Mahllet Beyene
Carla Boff
Mark Buckley
Veena Ganeshan
Siladitya Khan
Alvin Lomibao
Ross Maddox
Alyson March 
Message from the Dean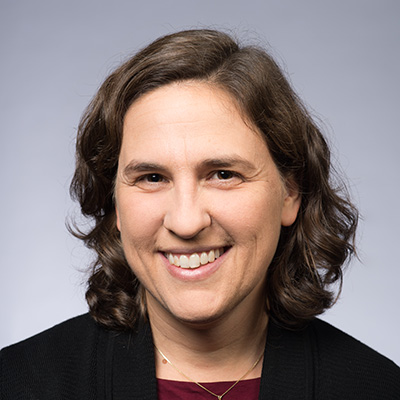 The mission of the Edmund A. Hajim School of Engineering & Applied Sciences is to advance the highest quality education and research in engineering and applied science through engaging experiences and environments that promote critical thinking, creativity, ethics, and leadership. This is a lofty goal and one that we must be sure to achieve. Indeed, our future capacity to transform our world through technological innovations depends on new research discoveries. It also depends on educating a diverse population of students who will be the next researchers, developers, entrepreneurs, educators, and leaders in engineering, and who have the passion to change the world.
The world needs more engineers with a diversity of backgrounds and ways of looking at the world. The world needs more engineers who care about the impact of our decisions on our environment, on our place as a global citizen, and on our future. These are the engineers who will serve as catalysts for change. In the Hajim School, we recognize that engineering training provides the tools to tackle some of the most difficult problems facing society today. Yet it is the unique skills and backgrounds of each engineer, and the ability to work together as a team with integrity, perseverance, and a commitment to the highest standards, that will lead to the next big breakthrough.