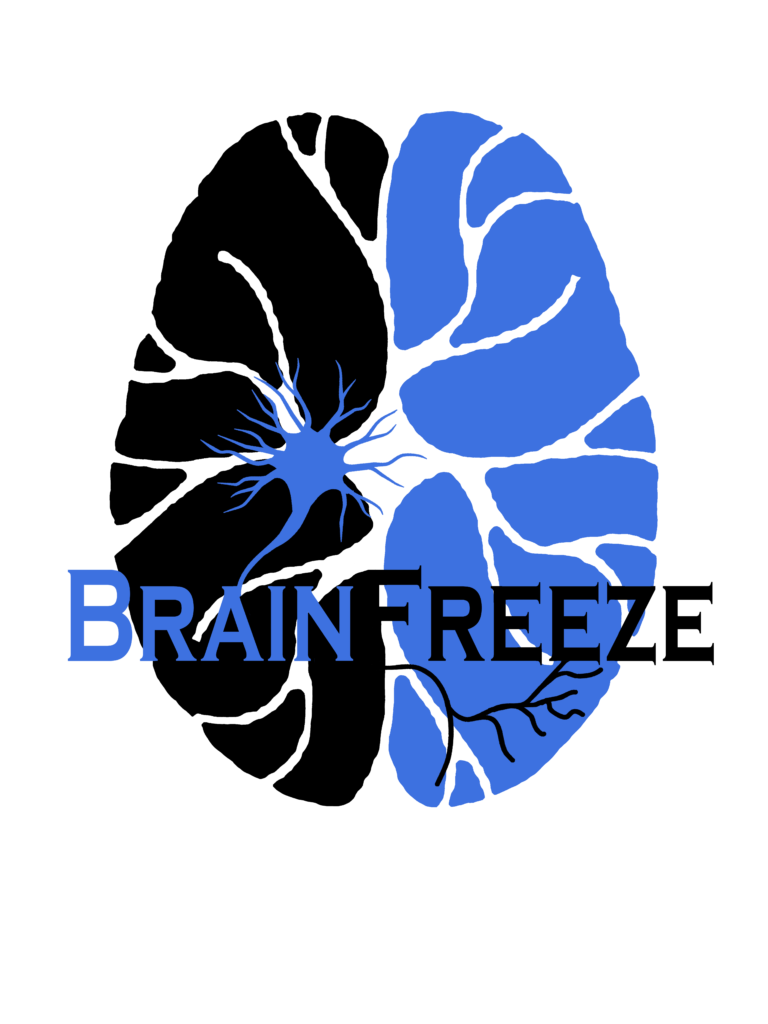 Team Members
Arjun Ashok
Edward Chen
Bahie Ezzat
Daniel Green
Mathew Izard
Supervisors
Whasil Lee, PhD, Biomedical Engineering, UR
Kale Friesen, BS, MS Candidate, Biomedical Engineering, UR
Customers
Thomas Mattingly, MD, MSc, Neurosurgery, UR Medicine
Problem Statement
BrainFreeze is creating a brain temperature probe noninvasive to cerebral parenchymal tissue. The purpose of this probe is to monitor selective hypothermia during stroke intervention procedures in the operating room.
Purpose
The induction of selective brain hypothermia during emergency carotid angioplasty has gained popularity as a method of neuroprotection following cerebral ischemia, such as that caused by a stroke or cerebrovascular accident (CVA). Here, cerebral tissue is selectively cooled to a therapeutic temperature range to limit damage that occurs related to cell metabolism post-cerebrovascular accident. It would be beneficial for interventionists to have the capability of real-time temperature monitoring of the cerebrum to avoid side effects from over-cooling while maintaining neuroprotective effects with sufficient cooling. Current methods of monitoring brain temperature fall into one of two major categories that make them impractical for use assisting selective brain hypothermia. Direct methods involve the invasion of medical equipment into brain tissue, which adds increased surgical complexity and medical risk to the intervention procedure. Indirect methods avoid invasivity but do not provide the accuracy or precision required for the temperature readout to be of significant use to interventionists. The design goal of BrainFreeze is to, therefore, provide a solution to this gap in the market by designing a noninvasive, accurate, and precise brain thermometer to provide key and up-to-date information to the stroke interventionist in the operating room.
Design Overview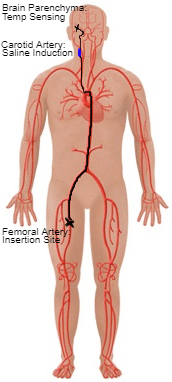 Our device is vital to evaluating the effectiveness of selective brain hypothermia after ischemic stroke interventions, which is aimed at increasing patient recovery and self-dependability. Initially, the guidewire is inserted distally in the femoral artery, near the groin region. It is then maneuvered upwards past the aortic arch and carotid arteries to the location of the clot, deep in brain parenchyma. The guidewire then provides a delivery mechanism for the catheter system, which later induces the saline, and a mechanical thrombectomy device or stent retriever. In conclusion, the designed guidewire plays a vital role in the selective hypothermia procedure.