Generating Green Energy on Campus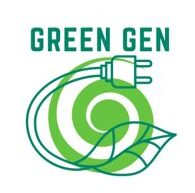 Sustainable green energy generation has been agreed upon by many as the most important combatant to global warming. There are wide-scale green energy options available, like solar panel farms or nuclear power plants, but green energy is relatively inaccessible to the average college student. The current average college student will likely face the impact of global warming, and therefore has stake in the development of green energy generation. The available options, though, are wide-scale and far removed. A student is unable to directly plug their phone directly into a green energy source. Energy needs to be generated in a novel, environmentally sustainable manner on campus. Once this option is made available to students, easily accessible green energy will become directly available to them.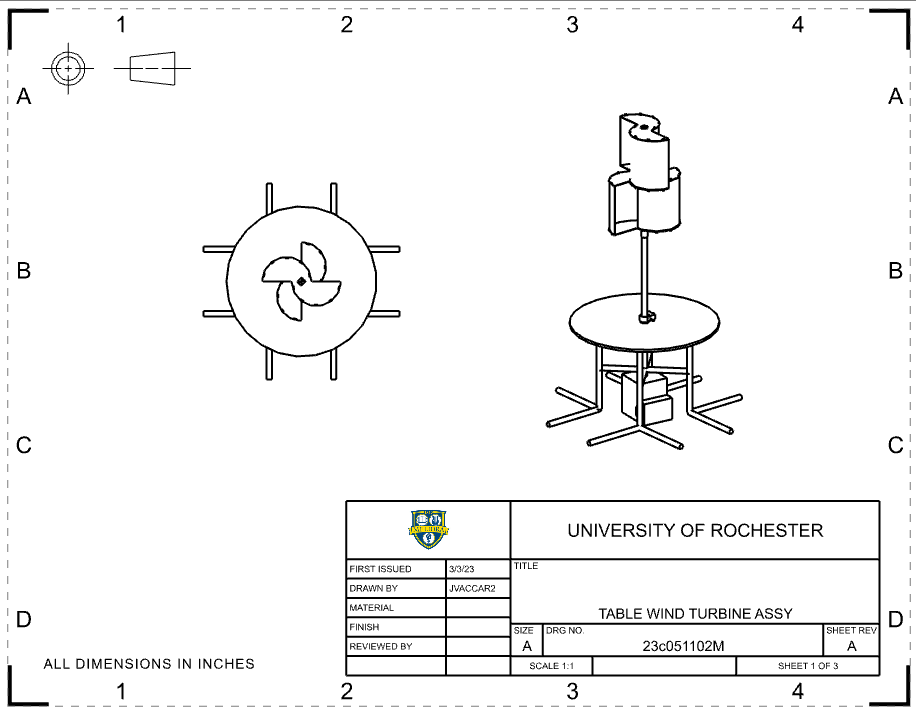 Our Solution
We wanted to build something that was easily accessible to students. We had many ideas on how to approach generating green energy; we could harness wind, water, or even student movement.
Through the use of a Pugh Matrix, wind was determined as the optimal source, due to availability and ease of manufacturing. From there, the type of wind turbine had to be chosen. After testing in the wind tunnel, it was decided that a Savonius style wind turbine would be the most efficient and easiest to manufacture.
After wind was selected as the source of energy, we had to determine location of the installation and the overall design. Inspired by the solar-panel tables outside of Rush Rhees, the team decided on a table insert which could be slid through the umbrella hole of the picnic tables between Taylor Hall and Wegmans Hall.
A simple installation was designed, where the wind turbine spins an axle contained in an axle housing. The axle then spins the generator which the department provided to us. This generator outputs electricity which then charges a portable battery pack. The battery pack can then be used to charge a phone via the table insert piece, which houses USB ports.
More information on the Final Design Review, User Manual, and final presentation can be found below.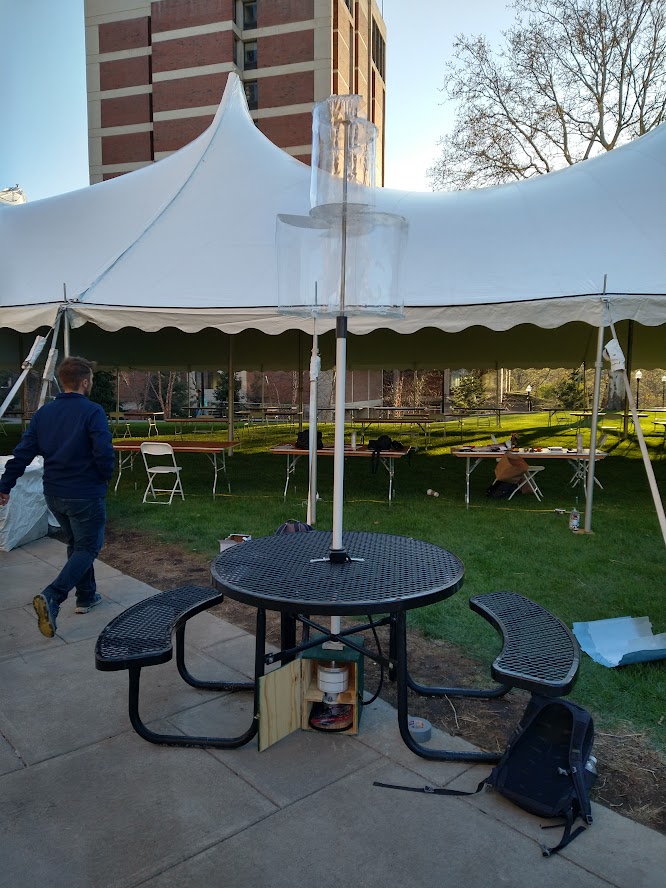 Meet the Team
Rachel Dee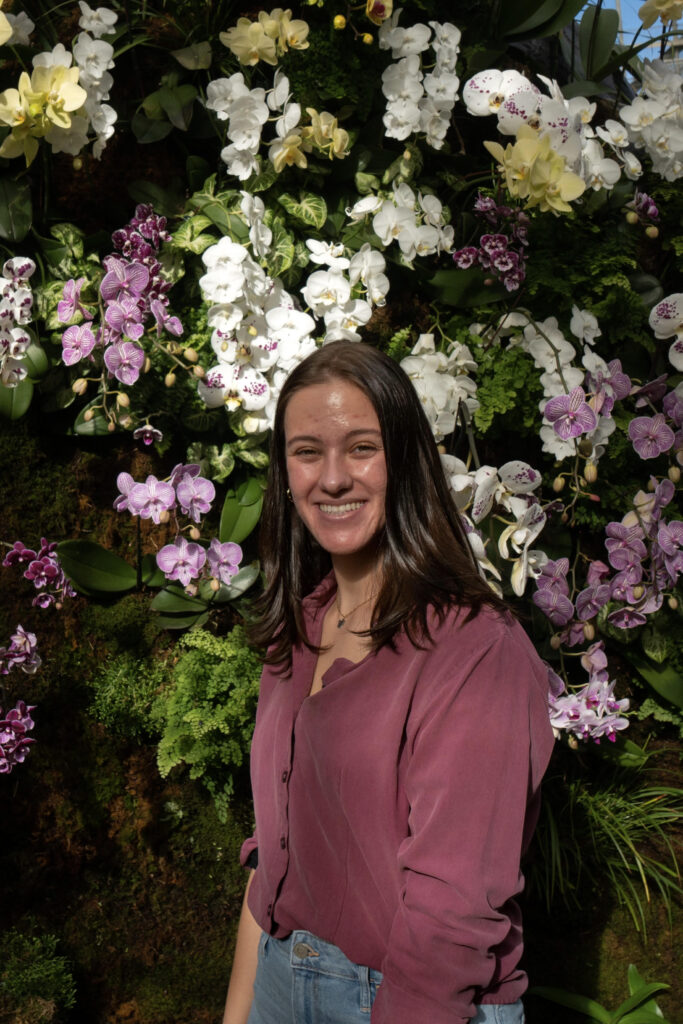 Kimberly Heagerty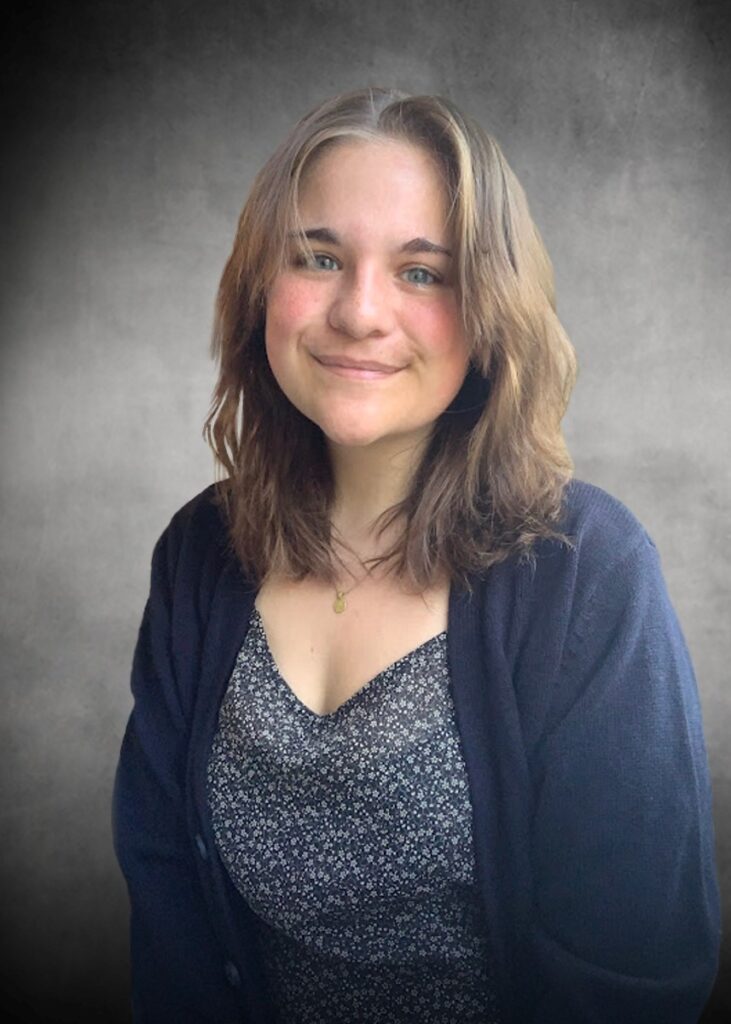 Ellen Meyer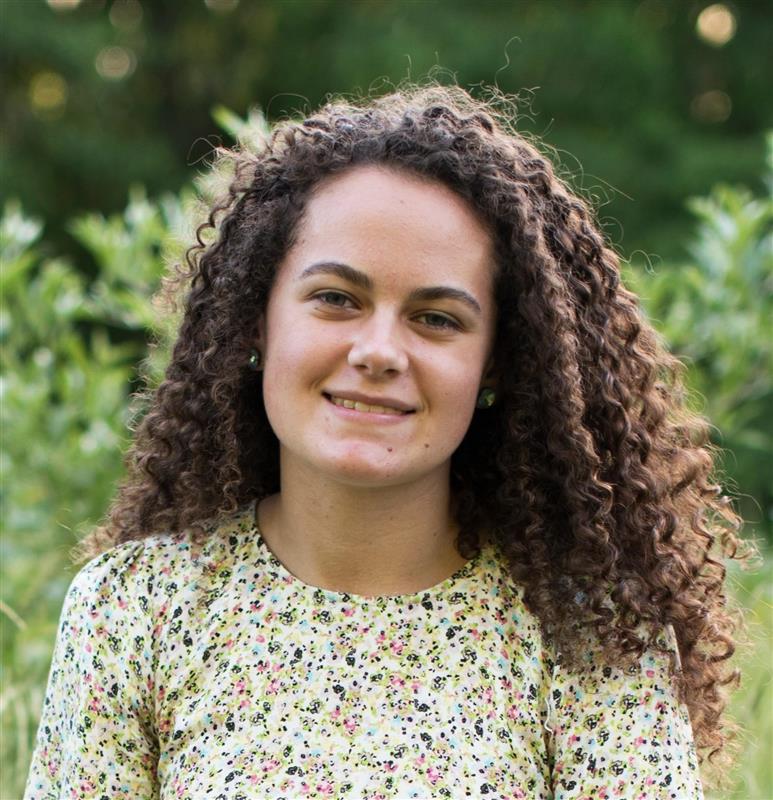 Joseph Vaccarella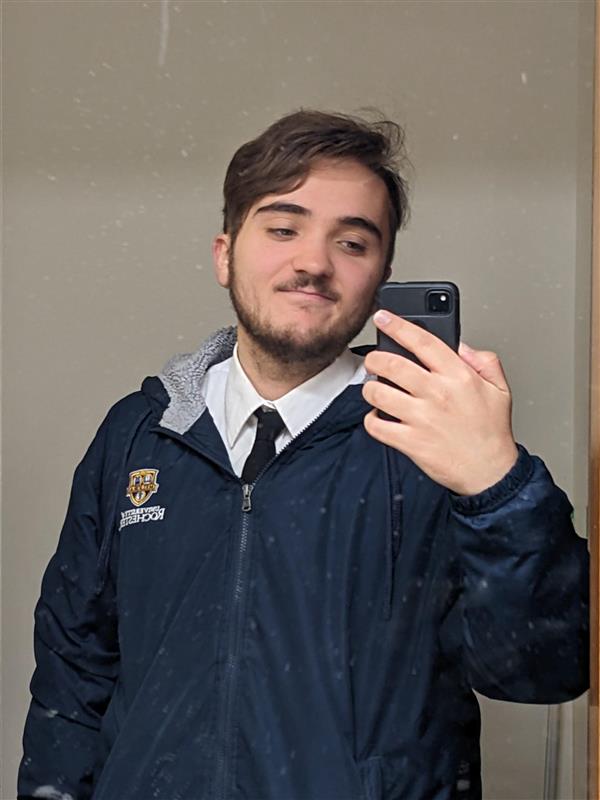 I'm always wanted to make something like this, so being a part of Green Gen this semester has been a blast. : )

Joseph Vaccarella
Kelton Williams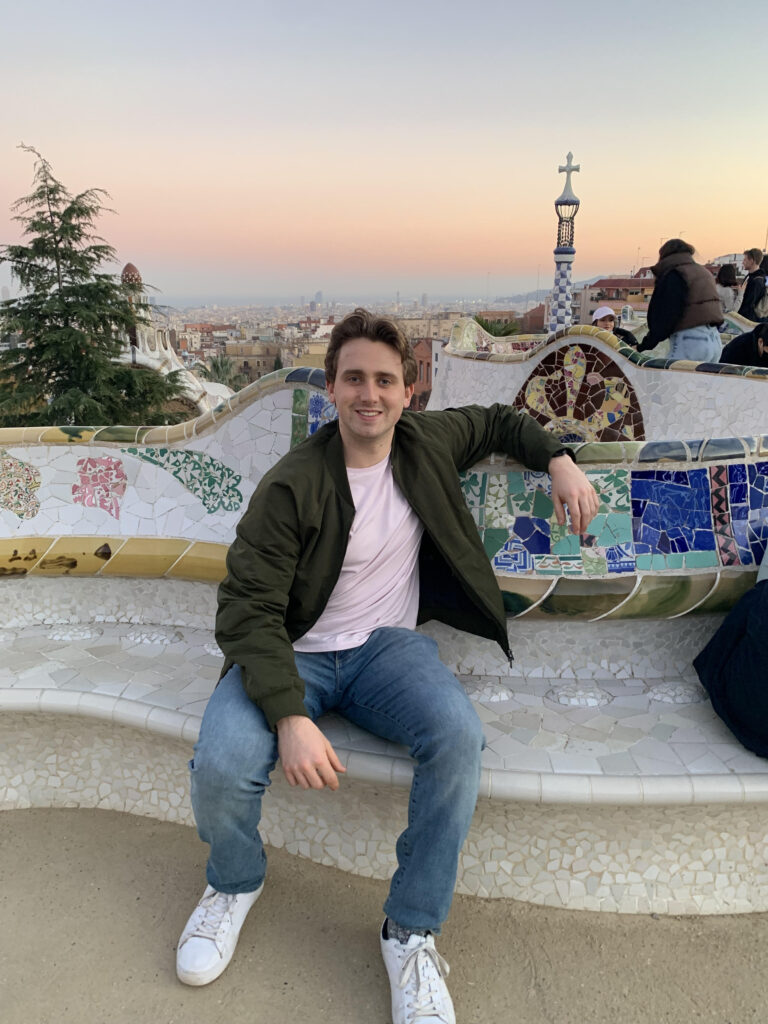 Mentored By
Christopher Muir