Device Requirements
Before design prototyping, we developed a list of customer needs and wants to incorporate into our design. Along with each need and want is a metric with a goal to evaluate how successful our design is at meeting these requirements. These goals directed many of the design selections in our current prototype.
Customer Needs

Customer Need
Metric
Goal
Activates Posterior Chain and Hip Muscles
% of Maximum Voluntary Isometric Contraction (MVIC)
20-30% of MVIC (moderate activation)
Portable
Size of device (ft3)
Weight (lb)
Need for Power/Electricity
Under 1.6 ft3
Under 15 lbs
No Power Needed
Affordable
Price ($)
Under $100
Accesible
Variability of Sizes

Variability of Resistance
5 Sizes (XS, S, M, L, XL)

3 Levels (Beginner, Intermediate, Advanced)
Durable
Years Lasting
Device does not break after normal wear and tear of 5 years
Customer Wants

| Customer Wants | Metric | Goal |
| --- | --- | --- |
| Variability | Number of Exercises | More than 5 exercises |
| Easy Assembly and Disassembly | Time (s) | Under 1 minute |
| Cleanable | % Bacteria removed standard cleansing wipe | Over 90% bacteria reduction |
Our Design
CAD Prototype
Physical Prototype
Device Components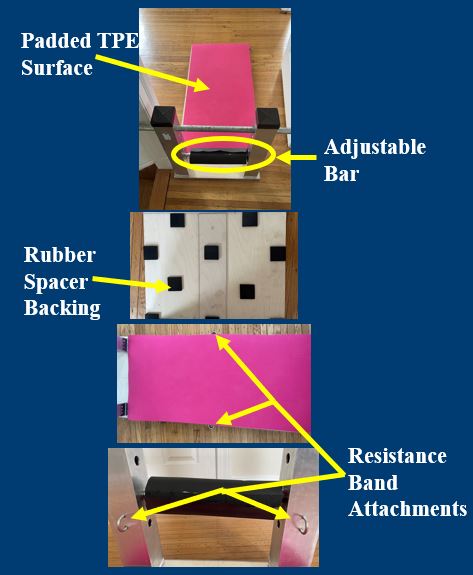 Component
Description and function
Adjustable Bar
Tension bar with 5 adjustable heights levels (6, 9, 12, 15, 18 inches) to facilitate body-weight resistance based exercises for various size users.
Resistance Bands
4 latex resistance bands with lengths of 4.4ft and pull resistance of 10lbs, 20lbs, 30lbs & 40lbs. Equipped with a carabiner clip at both ends for attachment.
Padded TPE Surface
Padded surface of the board protects user from the forces applied toward body during exercise.

Closed-cell technology prevents absorption of sweat to make device easy to clean with standard cleansing wipe.

TPE material exhibits high coefficient of friction with skin to minimize slipping during exercise.
Rubber Spacing Backing
Rubber spacer backing prevents device from slipping across various common floor surface, and provides protection from floor damage from device.
Resistance Band Attachment Points
Two locations for resistance band attachment points allows for various resistance based exercises while not overwhelming users with attachment points.
Device In Use
Our device facilitates a number of various exercises strengthen and activate lower posterior chain and hip muscles. While some of these exercises are commonly used in knee pain rehabilitation protocols, others are used commonly in strength training programs.
Glute-Ham Raise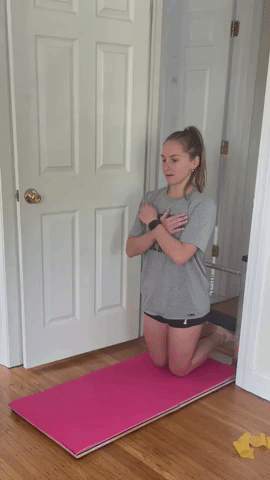 Activated Muscles: Hamstrings, Glutes, Lower Back
Banded Pull Through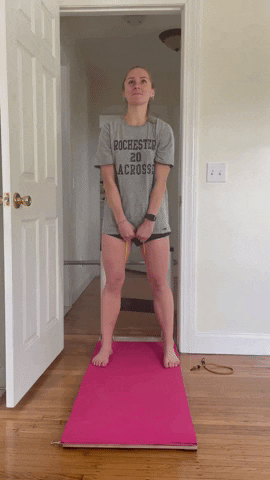 Activated Muscles: Hamstrings, Glutes, Lower Back
Lateral Hip Abduction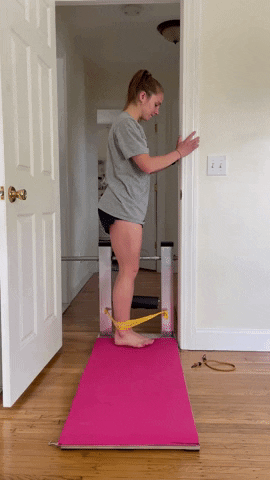 Activated Muscles: Hip Abductors
Elevated Glute Bridge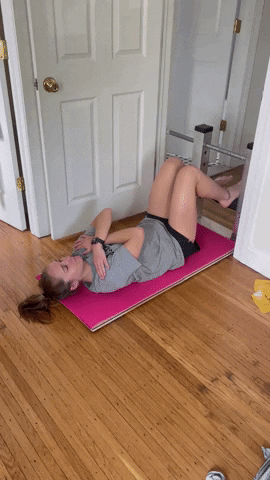 Activated Muscles: Glutes, Hamstrings, Lower Back
Resisted Calf Flexion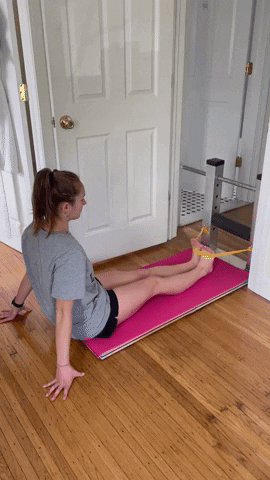 Activated Muscles: Calves
Lateral Hip Adduction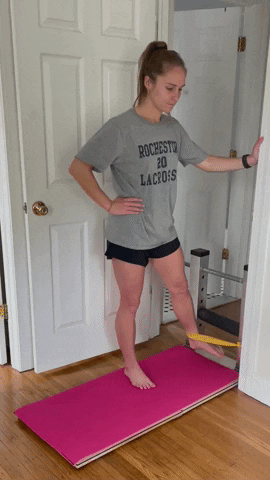 Activate Muscles: Hip Adductor
Bulgarian Split Squat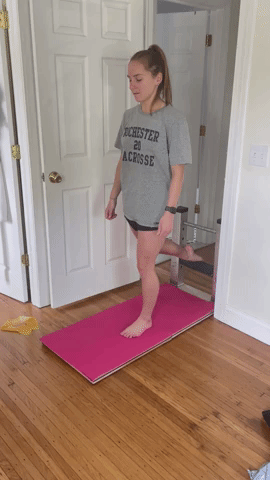 Muscles Activated: Hamstrings, Glutes, Calves
Banded Glute Bridge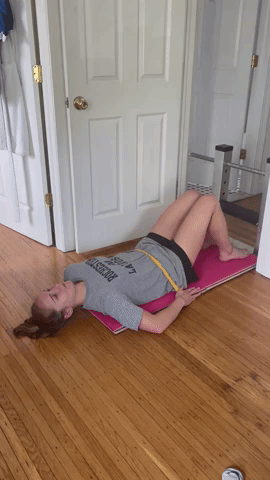 Muscles Activated: Glutes, Hamstrings, Lower Back
Banded Kickback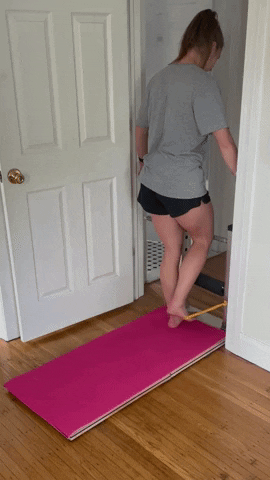 Muscles Activated: Glutes, Hamstrings